If you remove the carpet from the cubby holes in the boot you get get wax behind - you'll see a series of large holes in the inner wall of the box section. You need to poke the extension lance in, towards the front of the car and down.
Alternatively you could just cut the wing off...the arrow shows where the inner wing is bonded to the outer.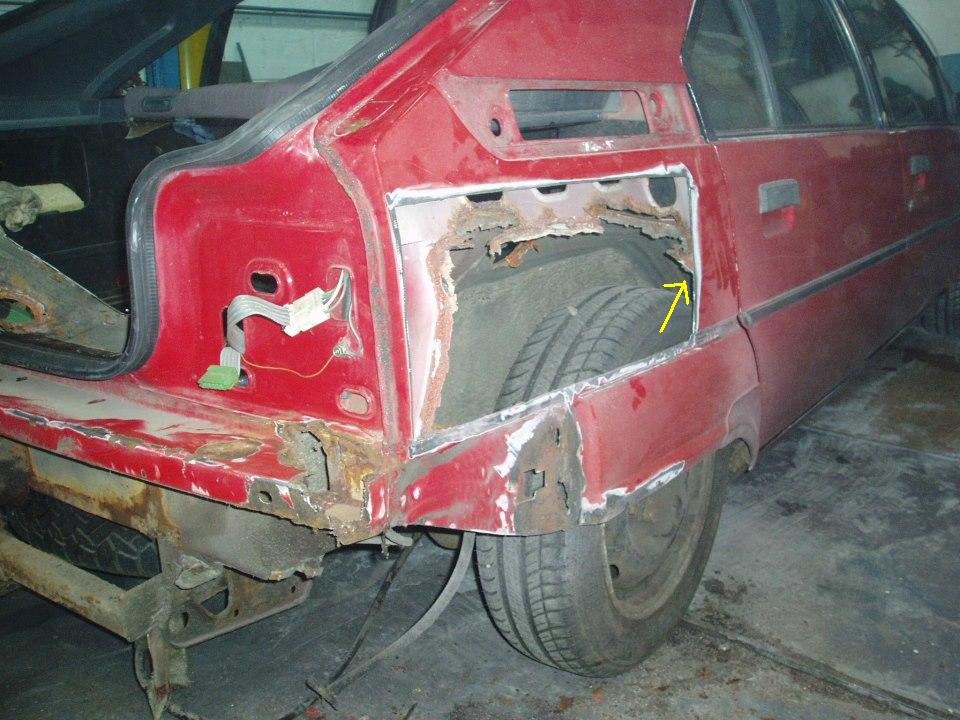 I split the seams in the door shuts last year to remove any rust between the layers, then welded back up before waxing the inside. You could see the wax oozing through the seams so I knew it was penetrating. I then cleaned off the excess with white spirit and applied PU sealant to the outside.