Well its been a week or two. sadly not much has happened.
the heater matrix and tap is in, another clutch and another flywheel later and i have got the engine and gearbox back together again.
the timing belt is all fitted now after the kit i bought being the wrong one.. naturally. the timing belt covers are, the starter is bolted up, the alternator is kinda on.. its starting to look like a complete engine.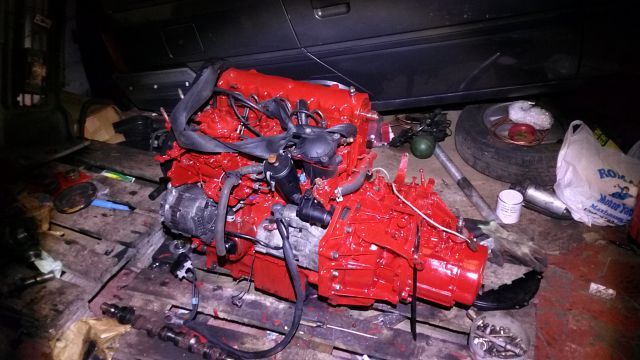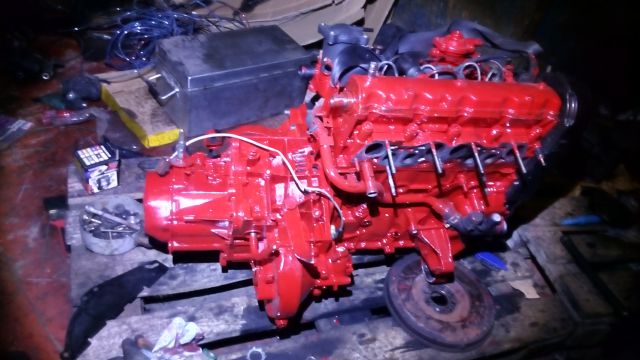 i think they need painting to be fair.
more and more leak off returns are being replaced on the car..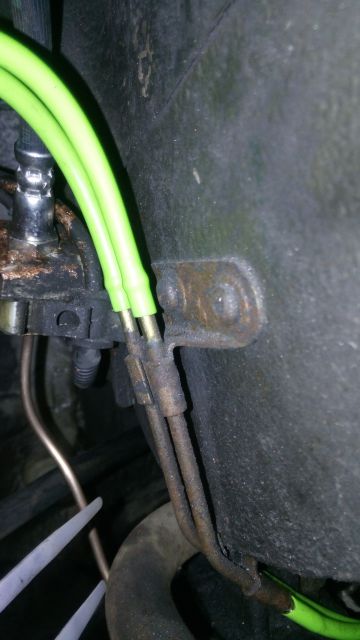 octopus mk2..
and now i need to somehow make an adaptor plate for this happy fellow.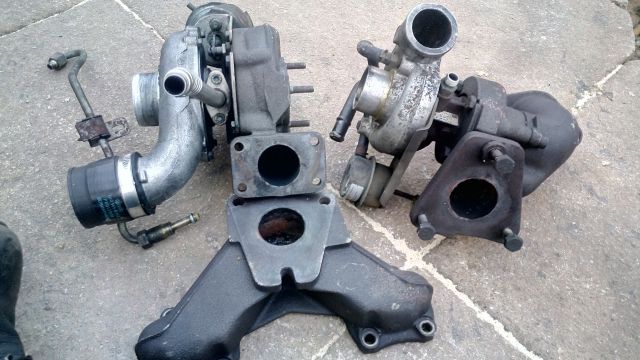 also need to make some kind of boost pressure controller up for it.. this turbo uses vacuum to actuate the vanes.. which is something the BX does not have.. well the diesel one anyway. im sure i can make a simple computer up using a pressure sensor, 8 bit micro controller (arduino maybe), and a solenoid to get the desired pressure. i could just swap over the actuators as the one on the original turbo is setup to run on boost pressure over vacuum. or i could mod the actuator on the new turbo to use boost pressure (by putting the spring on the other side of the diaphragm) technically that would make it so the turbo would actuate at 14.8 PSI. add a washer or two and that may put it up to 20 - 22psi. ill have to test it with the compressor first.
that turbo was weighed in as scrap, so i have bough a whole new cartridge for it.. pretty much all new inners and just use the original outers. the plus is that i got it for free.. but the new cartridge did cost around £80. still though, not bad for an effectively brand new turbo.
i am also considering replacing some of the coolant pipes as loads have split or have cracks. with them being in the shape they are in though, i dont know where i would get them from.
now i just have to find out the right gearbox oil to use...