Hi all, new member here. A little bit about me; I'm a Danish citronut, moved to the UK (Huddersfield) in September '08 to study and have practically been without a citroen since as I didn't bring my '87 cx 25 prestige. It was my plan to try a car without hydraulics (of course still citroen, but some sort of A-model) but Ebay is a dangerous thing

There wasn't a lot of info about the car, about a line and a half, seller had 0 rating but it had T&T and wasn't listed as defect, so I figured that a bid at £200 couldn't hurt, and didn't expect to win it anyway. However, I did.
I was a little skeptical about driving a £200 unseen bx the 180 miles home but the seller insured me it wouldn't be a problem so the next day I packed a bag with tools, ekstra battery and a can of WD40 and got on the train. Seller then picked me up at the station and we drove back to his place to sort out the paper work and go through the car.
The man was 63 years old and not quite used to using the internet a whole lot so when people wrote to him with questions regarding the car he took it as an insult that they questioned whether it could drive etc. and refused to answer some of them! One the drive to his place he told me about some of the work that had been done to it within the last 3-4 years including hydraulics restoration, cambelt, head gaskets, steering and much more (I'm not used to the english terms so please excuse me if I get them wrong). Bills came to total of +£4000! I thought to myself: "Right... we have agreed on a price I'm not going to pay you any more!"
When we get there he goes in to make a cup of tea and hands me the keys so I can have a look at it. At first glance it looks ok, a few marks but no dents. When I open the door I'm welcomed by an allmost flawless interior except from some marks from wear on the steering wheel and a problem with the gloves department. There cigaret lighter and the ashtrays were completely unused so the climate in there was ok too.
I turn the key and the engine starts at once and it rises smoothly without noise. I back it out so I can watch do a bit of citarobics, no problems there either. I spend a couple of minutes looking for some of the things he said had been done to it and it actually looks right, so I start feeling more comfortable about driving it home. According to the seller i'm the 3rd owner and he has only had a few years servicing it regularly and the first owner had maintained it no matter the cost. He also fitted it with every extra option except from rear headrests. Not sure whether AC actually works though as it doesn't seem to cool much...
The drive home went without any problems except from the driver's window which kept falling about 1cm down (worn mechanism) so I have got a very sor throat

I had forgotten how nice a bx actually is (used to have a '88 valver) and this turbo diesel engine just goes like a train.
Just thought I would give you a short story about some of the funny people and situations you encounter in citroen regi

And pics (hope it works... it didn't.. will sort out... sorted out, they're just a little too big, hmm.. think it's ok now):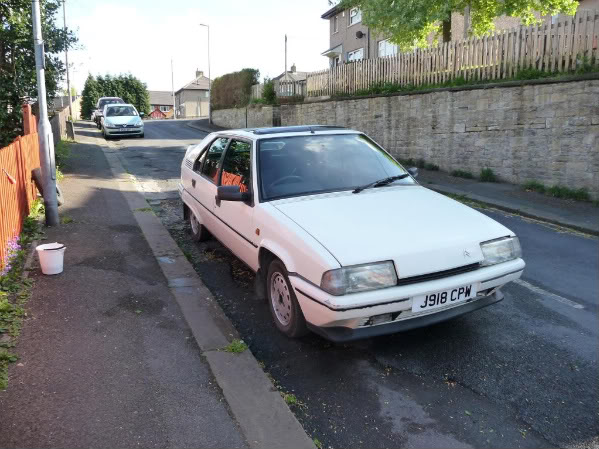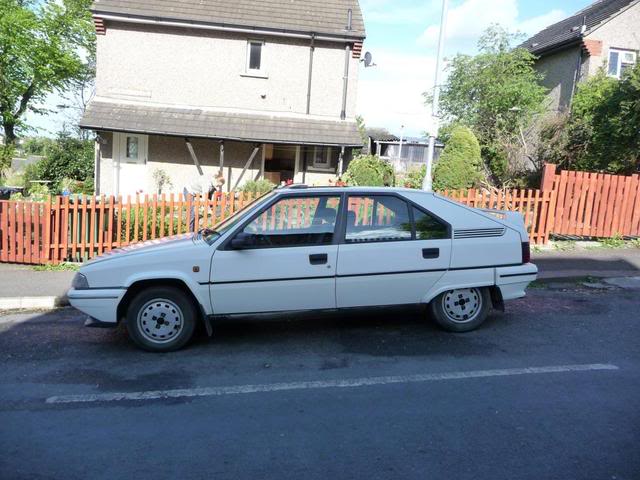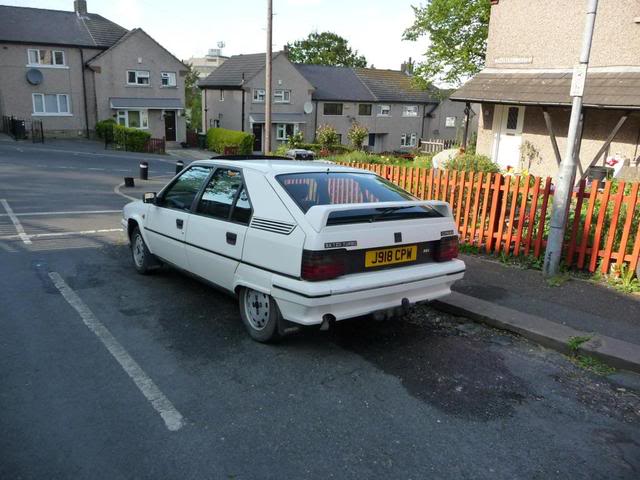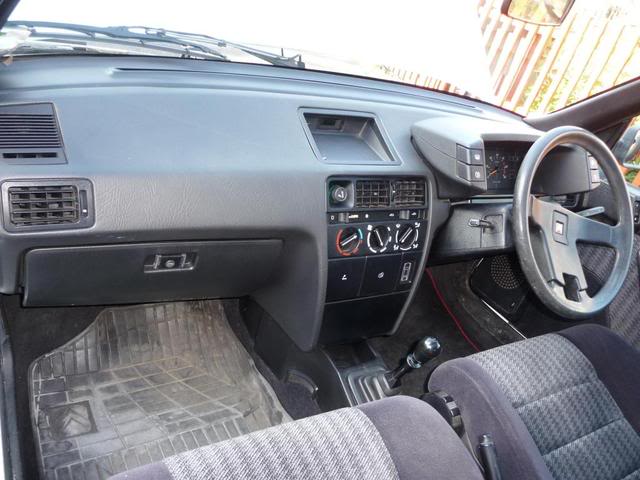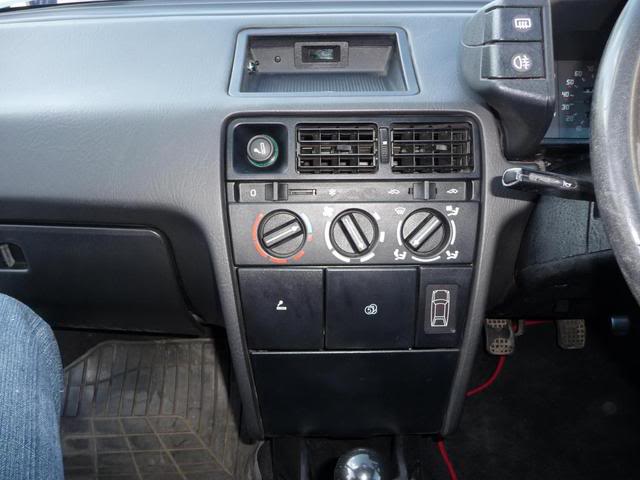 And new hydraulic pipes and niples like this everywhere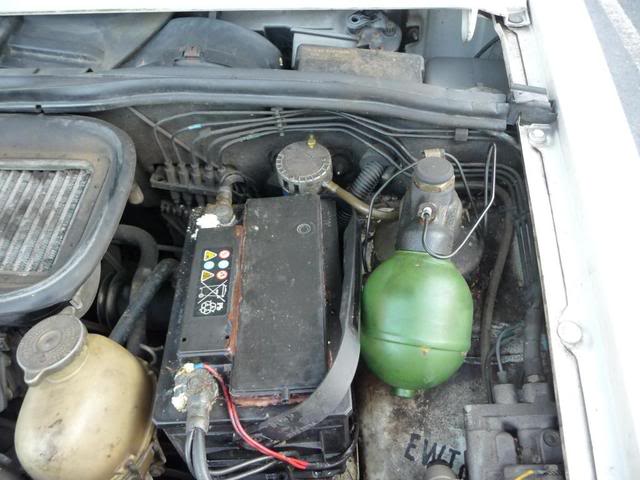 There is a little rust here but that's about it: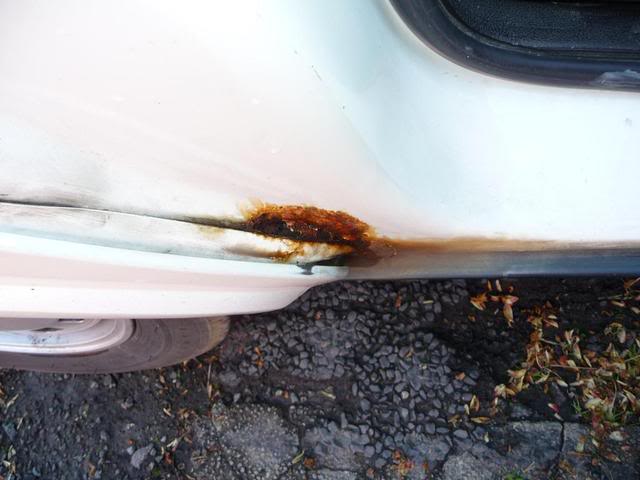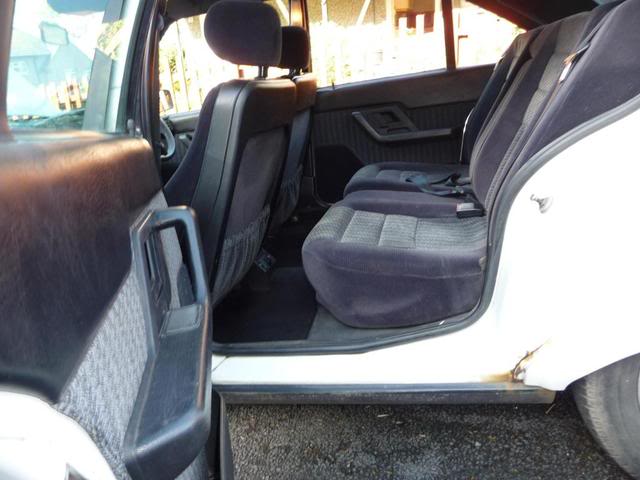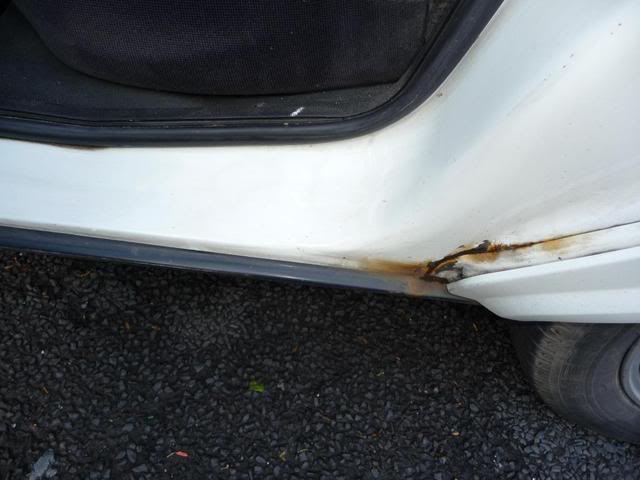 What will further happen to it I will decide after my exams in 2 weeks, but at a purchase price of £200 there is still some money left in the budget.
ps it is the one from this thread:
http://www.bxclub.co.uk/forum/viewtopic ... sc&start=0