I am clearing some parts. Mostly I have a stock of CX bitz but there are a number of BX items.
The clearout zone: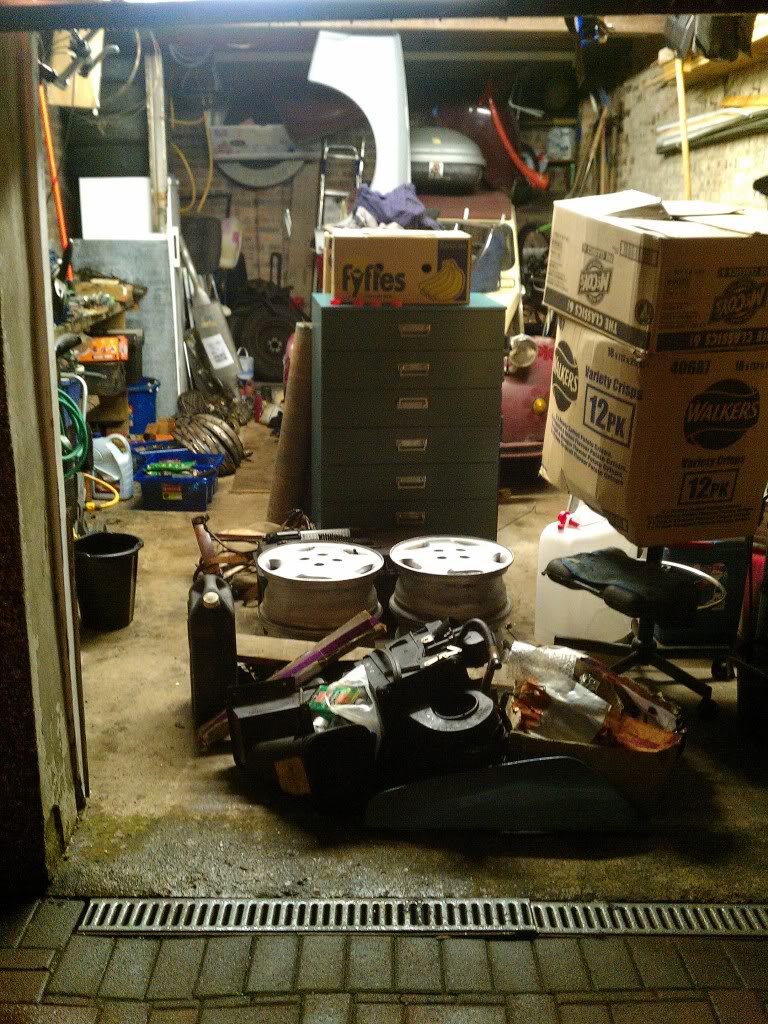 I'm hanging on to the CX bits but I think the BX bits are wasted here so they're up for grabs.
I have one or two good parts and some less interesting bits for the BX but before actually going through the lot to verify what I have, from general glancing I have the following available:
Series 2 BX NSR door card and handle in a black/red upholstery - think it's the TXD trim.
one door lock barrel but no key - is this of use to anyone?
2x door locking mechanisms - central locking I think but need to check - both LH side doors.
1x hydraulic pump
1x PAS pinion valve (NOS)
pretty boring so far I know, these items will have to hit the tip if no one wants them! I think the pinion valve and HP pump will be spared that fate though.. but what about the juicy pair of BX front struts I have!?! complete with regassed 400cc, 1,9 damper spheres. Anyone need these? not going to be expensive.
PM me if any items are sought, think they'll end up on ebay in the next few weeks otherwise