Bought some more bits today, and ordered some the motor factors didn't have in stock.
Nice new spark plugs, all shiny!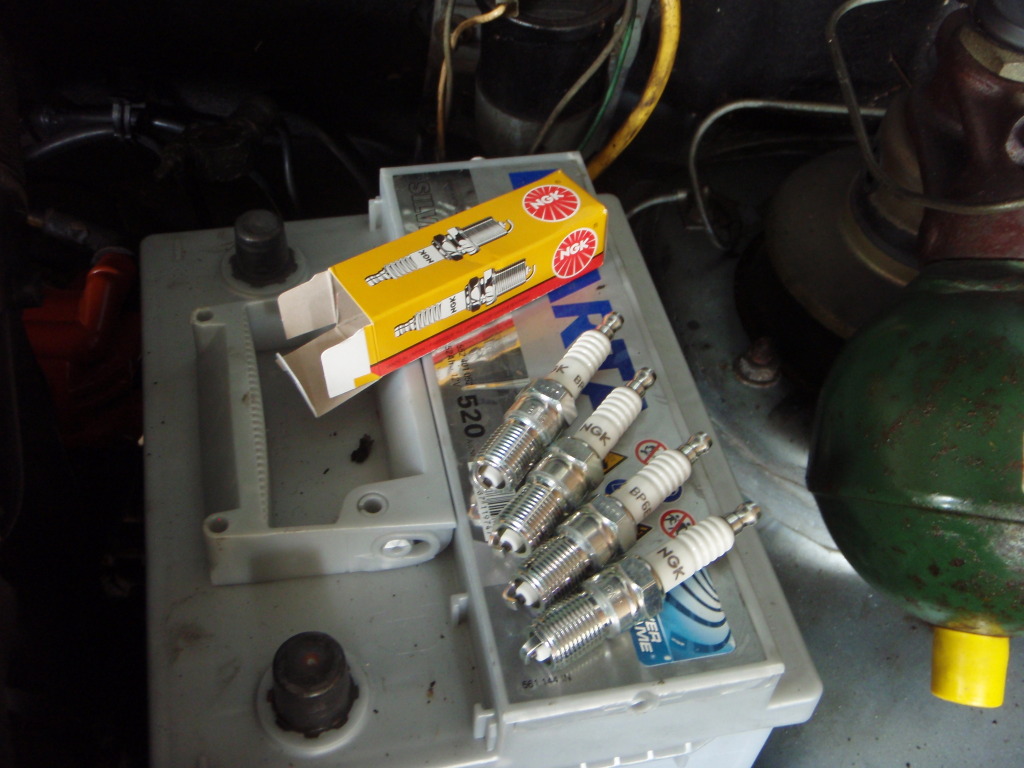 New and old.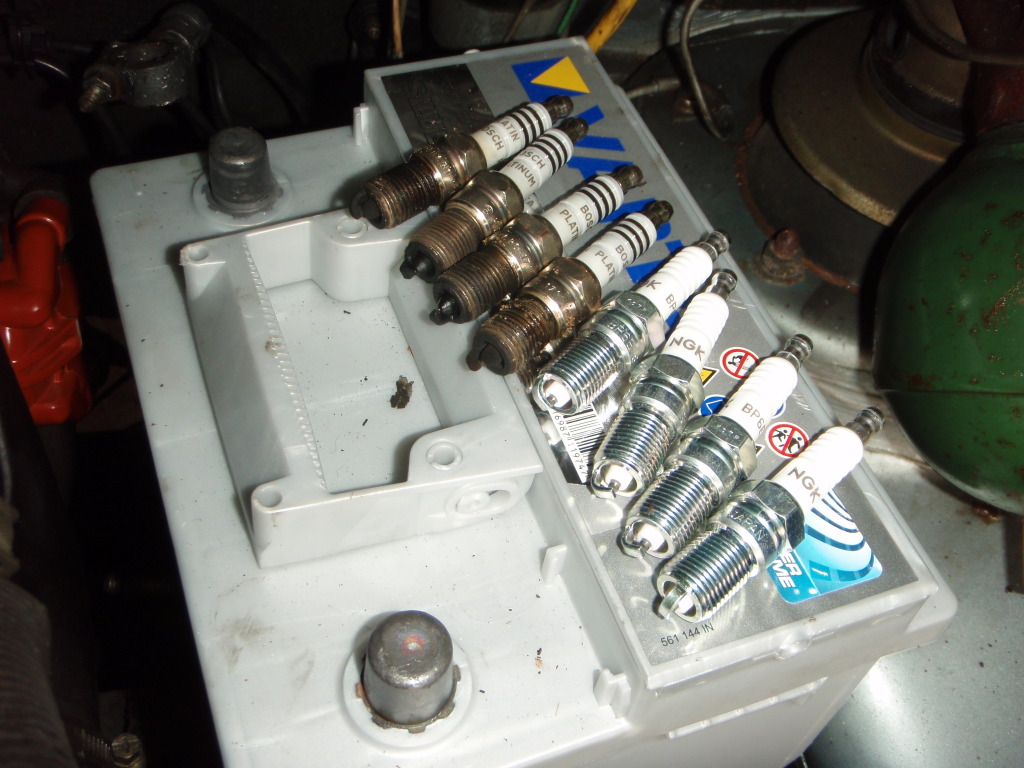 Old plugs, cylinders 1 and 4 are rather sooty and 2 and 3 look a bit oily. Picture shows them left to right as cylinders 1 to 4. The oil level is above the max marker, so I put the oily ones down to that. Sooty plugs means rich mixture doesn't it? Or would the blowing manifold influence this?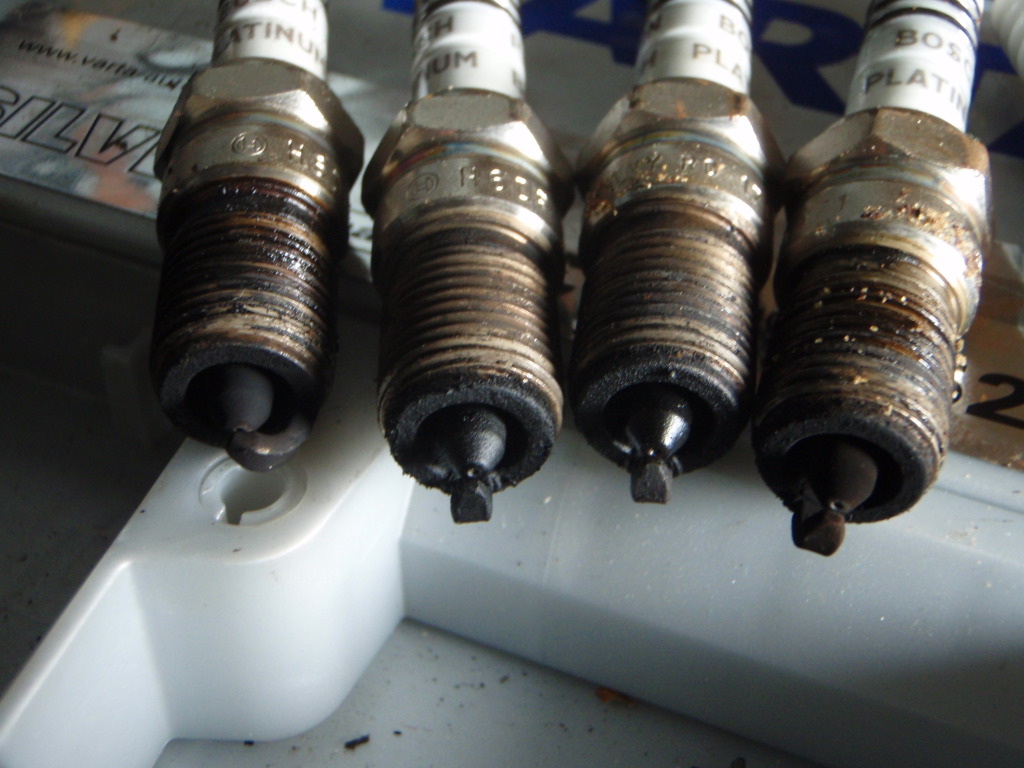 Minging HT leads, all crusty and the rubber is starting to come off all bitty like.
On the stands! Took a bit of logistical thinking, as the space to get a decent jack underneath and moanouvre anything is very limited.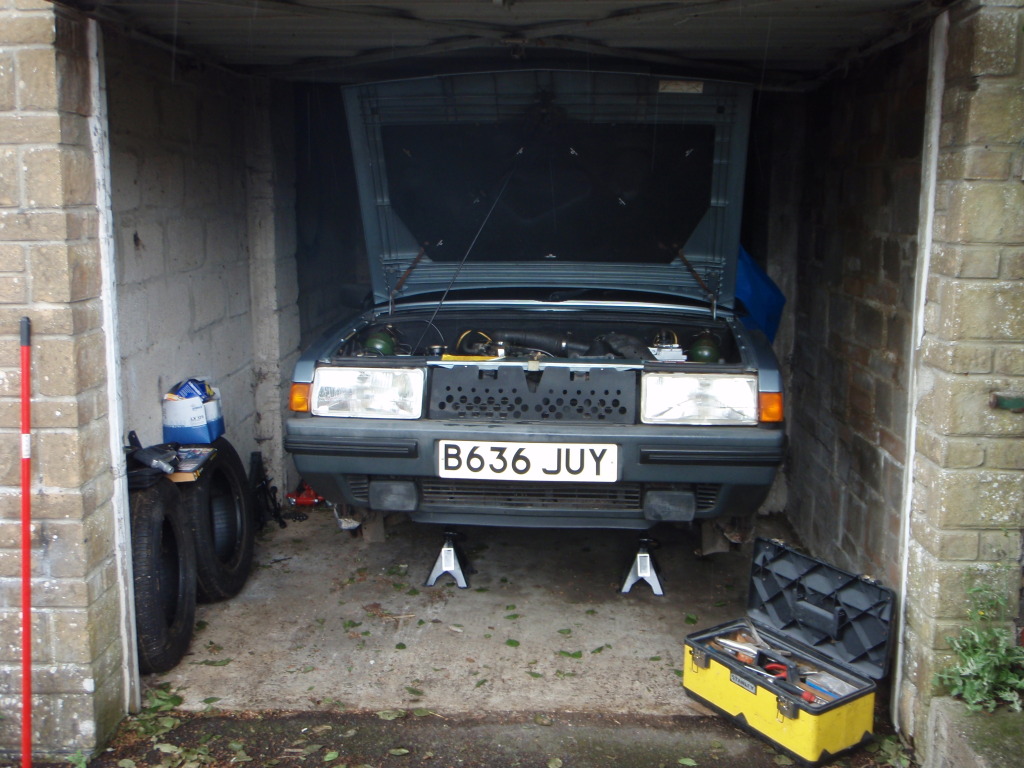 Discs and pads need replacing, although the brakes feel very good. Discs are in the boot and pads are on order (as are new HT leads).
RH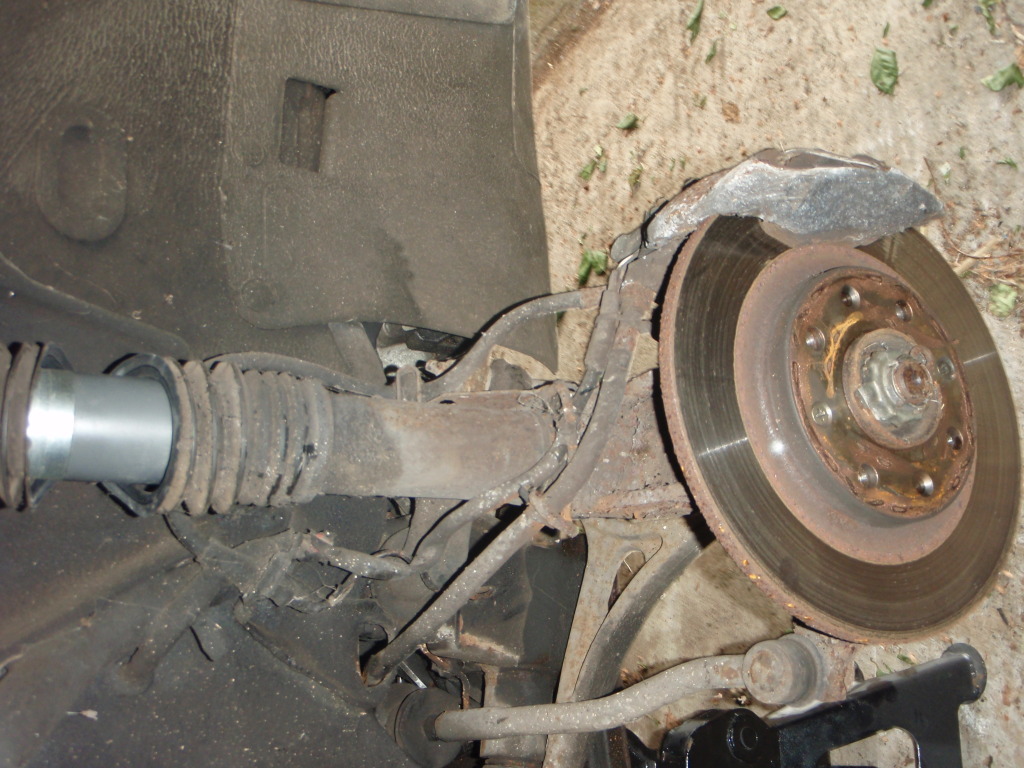 LH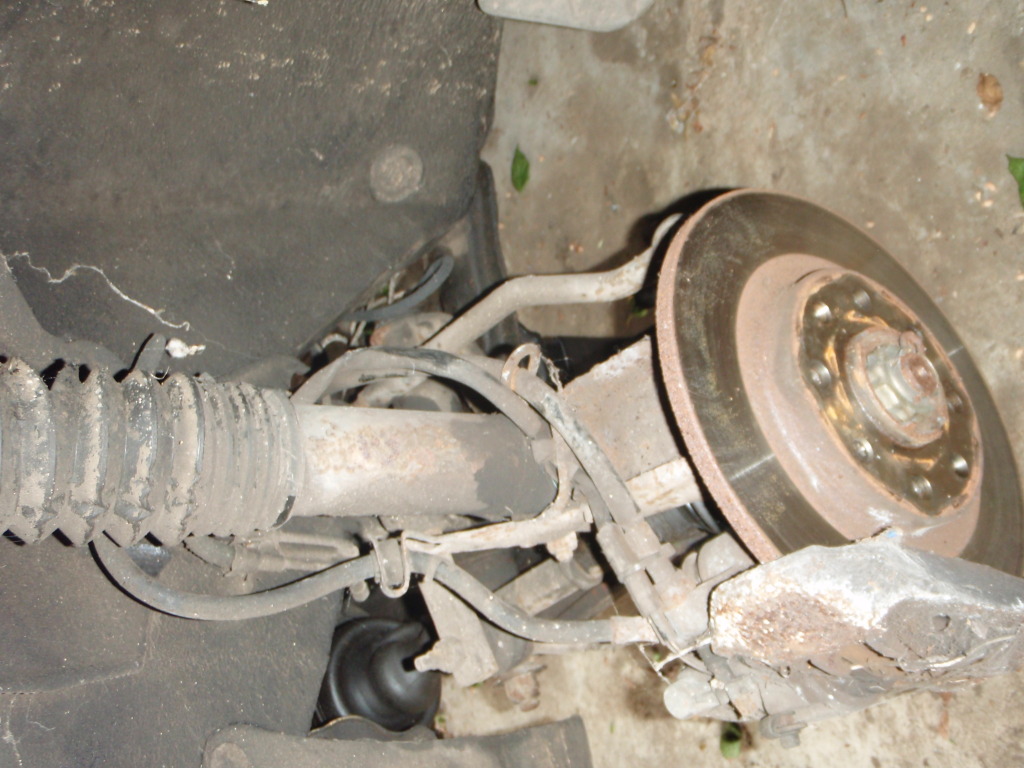 No rust to be found underneath, unless it's hiding underneath the extensive and rather thick waxoil which I suppose is quite possible Haven't checked around the rear cos it's a bit low down there, i'll check that when I get around to do the rear wheels.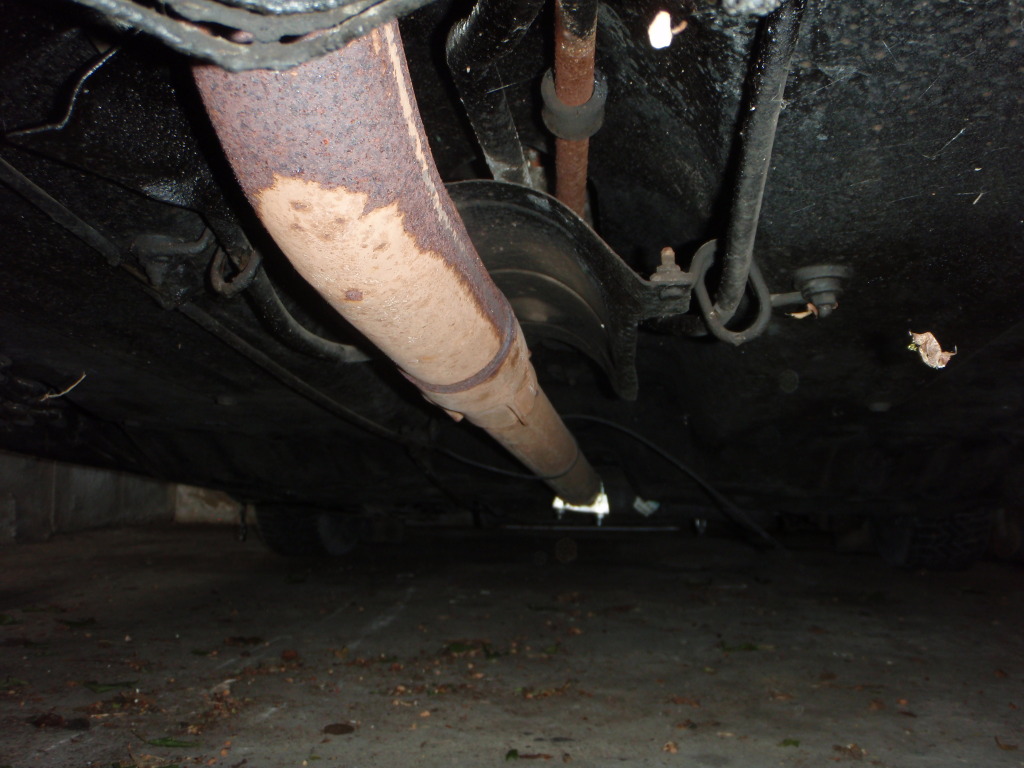 Rusty sump! It's not leaking so not a priority but will have to be off and repainted at some piont.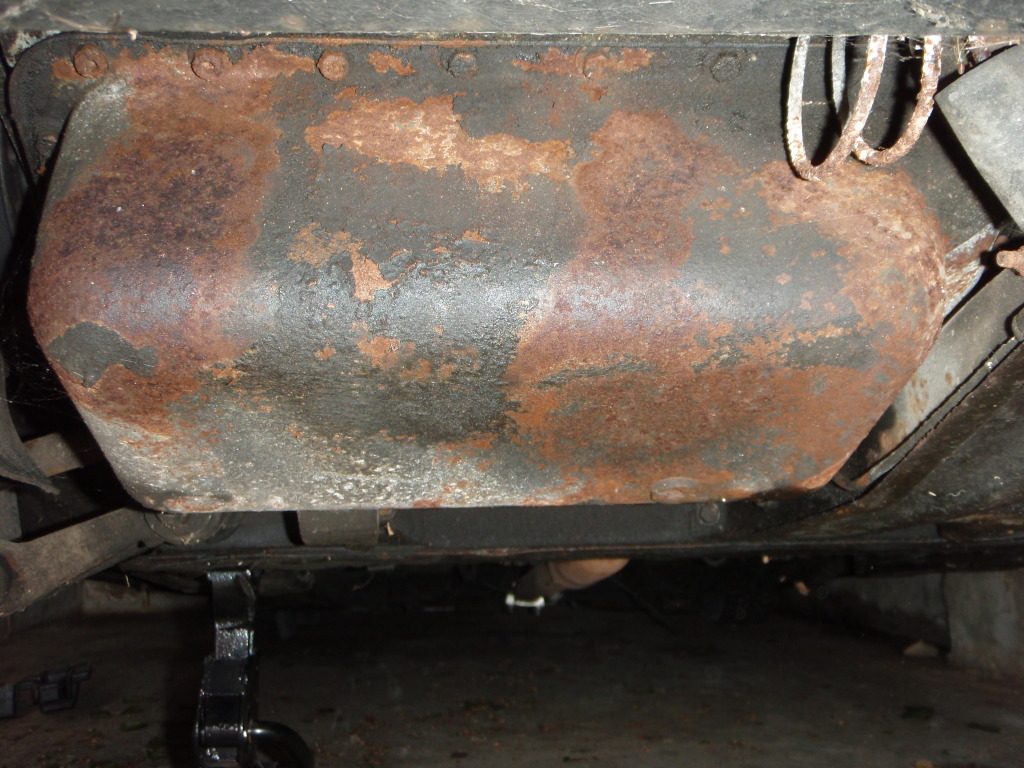 The exhaust on this GT is a beast! Really thick pipes! I suppose i'm used to 1.4's little pipes but still! I can't figure out where the blow is originating, I even had the engine on whilst I was underneath but cos I couldn't rev it, I couldn't tell. I do suspect it's blowing on no.1 and 4 cylinder-manifold join because the head here is discoloured.
No.4.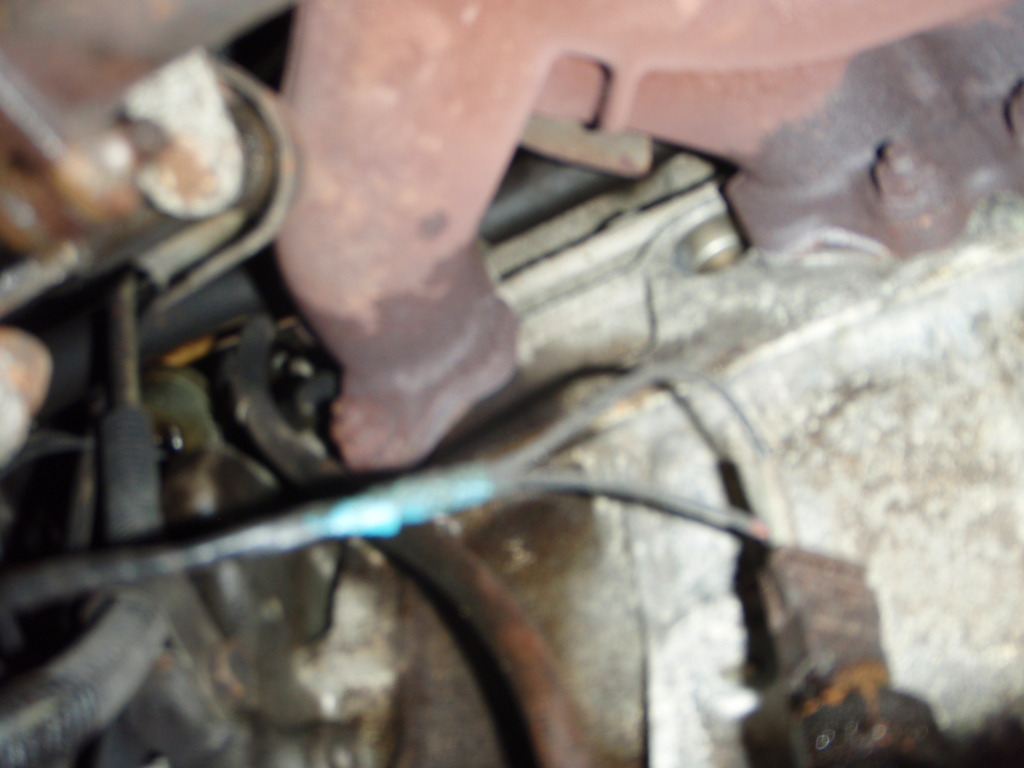 1, 2 and 3.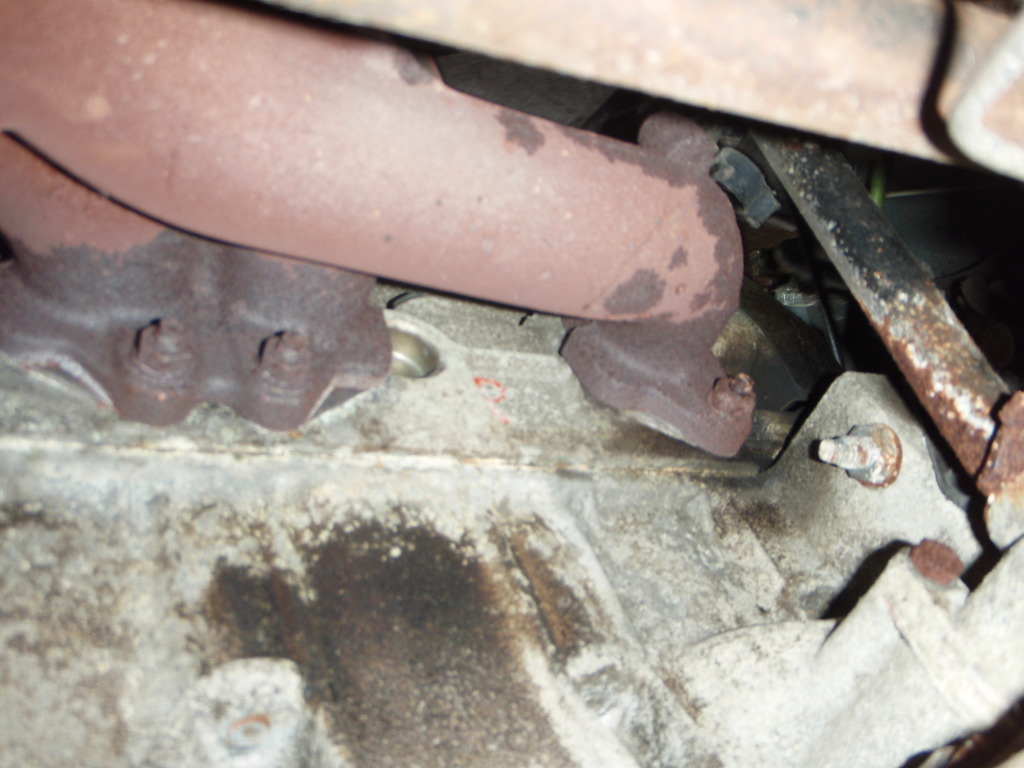 Downpipe attachment.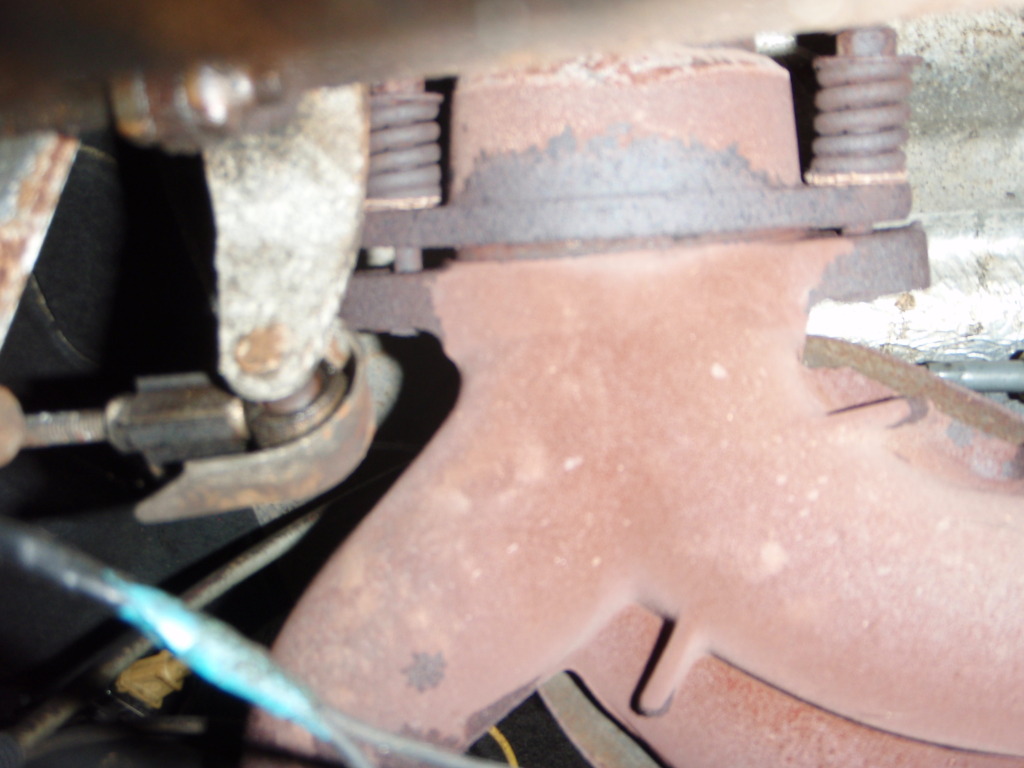 There isn't much space under here, and i'm not keen on removing loads of stuff to do the manifold, so if I can't sort it with my spanners then i'll pay the MOT man to do it for me. Lazy, yup! I also found a cure for hayfever!! The last few days it's been really bad and i've run out of pills, but a good dose of exhaust fumes seems to have sorted it! Along with light headedness, felt a bit like poppers but I suppose there is NO (nitrogen oxide) in exhaust gasses. Hooray for BX

Still undecided about the wheels and tyres, Mat's suggestion is a good one, but is effort! I can't decide whether to get the tyres on there then paint (and have to mask the nice tyres) or paint and then get them re-shod (and risk chipped rim paint). I think i'll go for the masking new tyres option.
The new HT leads and brake pads arrive tomorrow, so i'll fit those and see about tyre fitting. It's coming on