Took a trip to somewhere near Worcester today to purchase another BX: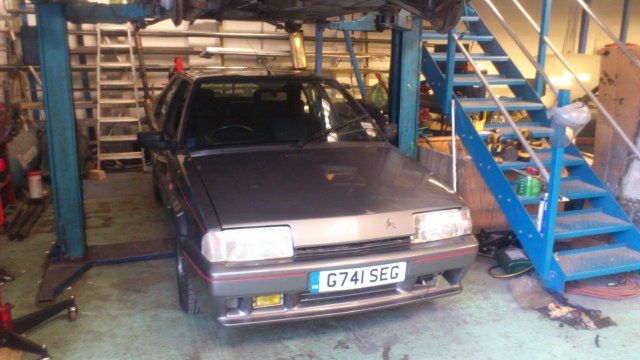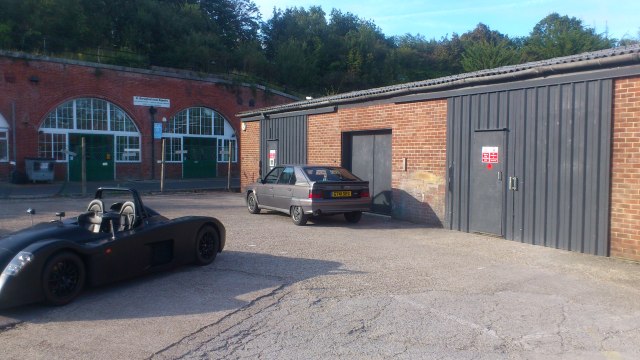 Matt H (who bought the car from Tim) had fallen out of love with it following a few ups and downs. The main down is that its an MOT failure with a bit of rust needing attention and practically no hydraulic pipes left. I do remember the pipes needing replacement at a CCC national a few years back - surprised it still hasn't been done! Anyway, they've now let go. Matt's tried to look after the car, but underneath it's not returning the favour.
So far the MOT failure sheet isn't huge, but there are some biggies to contend with: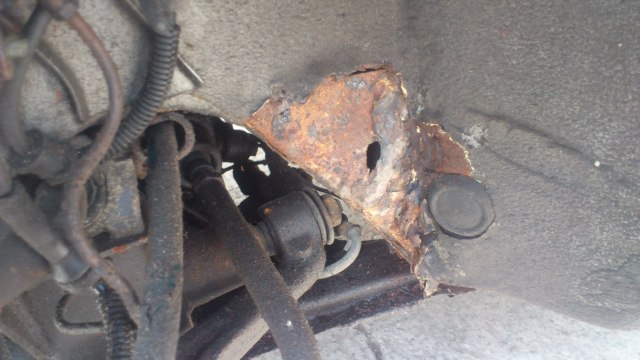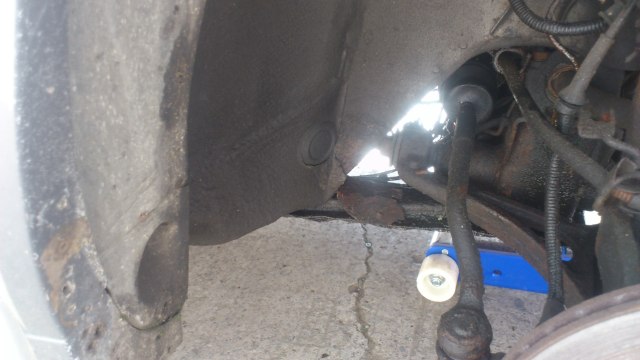 Basically, engine needs to come out and subframe needs to come off. The rot at the subframe mount is pretty bad - especially under the area where someone had sikkaflexed a piece of tin over the top of rot (reminded me of my own car and the chemical metal!)
two plans currently in early stages:
1 - (ideal plan) fix the car up, get it looking as good underneath as it does up top and then decide whether to sell it on or sell mine on. I'm pretty attached to mine, so it's unlikely that I'd keep it. I do have a mate who's been after a good one for ages, so providing I can turn it into a good one of course.
2 - Admit defeat before I sink lots of money in and break the car for spares. But BX breaking, not 205 breaking......in other words salvaging all the rare parts rather than angle-grinding the engine out. This isn't the ideal plan - but it all hinges on a good inspection underneath the car tomorrow (with luck).
One odd possibility I'm considering is that I could use all the grey panels on my car and get the roof and shut lines sprayed, and convert my car to grey! I hate cleaning/polishing cars, so the grey is ideal! It's also very tidy. But, the red kinda has more character and when it actually is all gleaming (and that's rare) it looks better IMO.
So tomorrow it's up onto the ramp when I get a spare few minutes and have a good poke! Wish me luck!