Hi all,
This is my first post on the forum, although I've been 'lurking' on here for a little while now.
Sadly my 1992 BX19 TGD "Maurice" was broken into last night while visiting friends in Bristol. The thief smashed the fixed rear glass on the driver's side and then reached in and unlocked the car by pulling up the lock 'stalk'.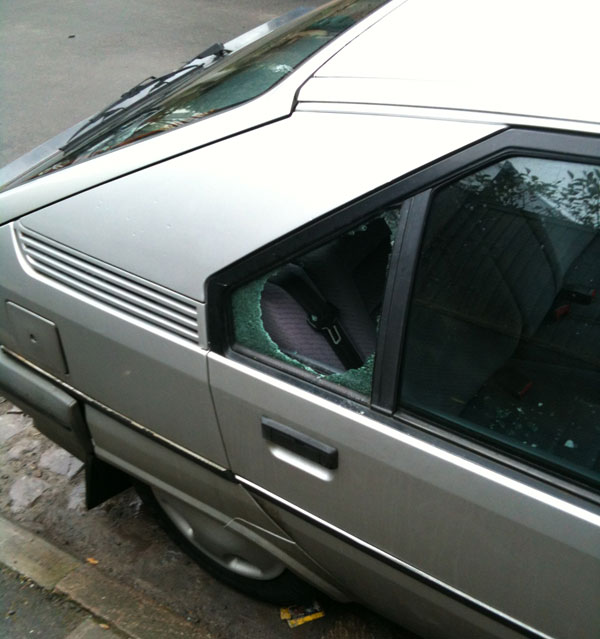 Has anyone got any recommendations on where to source a new piece of glass? And is this something that can be fitted as a DIY job or is it best left to a professional?
Following the break in, I'm now considering replacing the lock stalks with modified ones that would sit flush with the top of the door trim when the car is locked to hopefully deter any more would-be thieves. If anyone has a set of four in grey or sale please drop me a PM.
It also struck me that if the lock stalks were flush with the top of the door trim, I'd need another way to unlock the car from the inside as it wouldn't be possible to pull the stalk up manually. I could plip the central locking but this would also set the alarm at the same time; not ideal. I wondered if there was a suitable OEM switch that I could fit in place of one of the blanks near the handbrake which could be wired into the central locking module as a master lock and unlock switch, a bit like on the modern Citroen C2. All suggestions welcomed.
Cheers,
Phil