The handy thing about internet blogs is that you can see stuff you might not see on your own car. Reading through the
Timex blog
was particularly useful in this regard as I haven't yet got around to removing the rear bumper from Stripey, in part because I don't yet have the materials to rebuild what's left behind it but mostly because of CBA Syndrome.
So I now know that the wing behind the bumper should look like this, which it mostly does on the driver's side. There's a massive hole on the passenger side. Okay, not the end of the world, it's mostly just a large patch required.
But then there's this picture.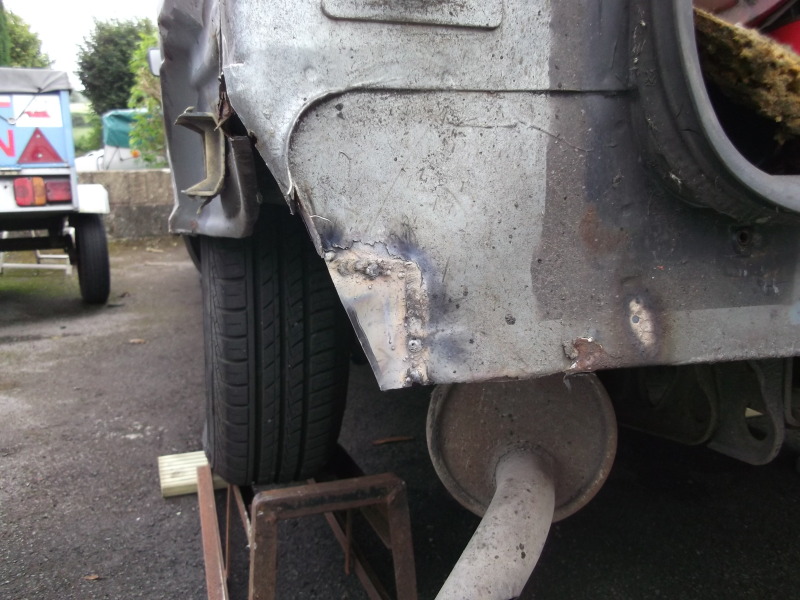 Umm... on Stripey there's a lot less metal than that. Thankfully it's a big flat panel so a repair should be easy enough even for a novice. Thing is, all of this bit is missing too, bar a little bit above the towbar under the car and that can be removed with your hand or a strong gust of wind.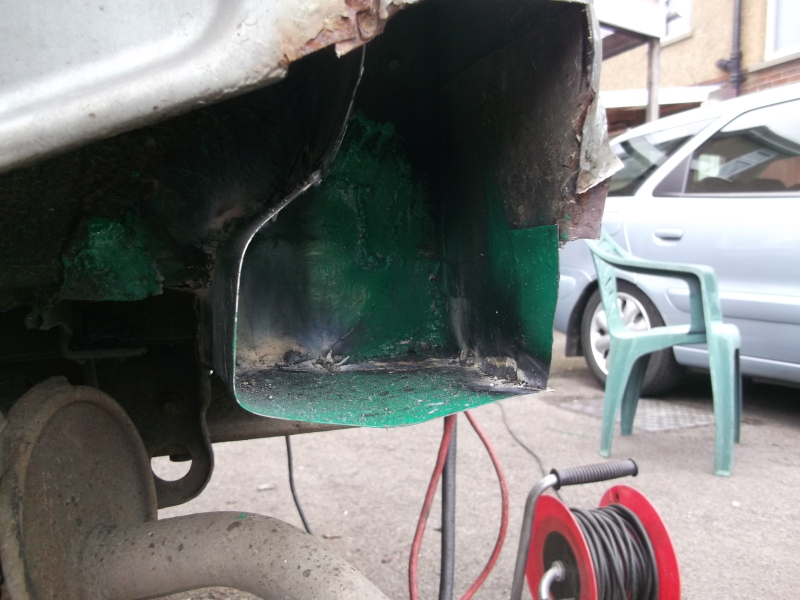 What's really weird is that the boot floor and the structural bits all seem in pretty good order, I've had a tug and a grope (stop sniggering at the back) at anything that looks particularly crusty or febrile and it's all as strong as it ought to be, it's like the rear crossmember has absorbed all the water and turned into soggy cornflakes, rather like a sacrificial lump of metal on a boat. Since the crossmember is missing so completely, I'm wondering if I should just remove it all, clean up the bits it would normally weld to and just weld in some bar cut to length and then patch up the relevant bits of bodywork to tidy things up rather than going for a full on restoration of the area.
I'll get out and get the bumper off if it's fair weather tomorrow so I can get some proper pictures to illustrate. If anyone has pictures of an estate without the rear bumper that I might use for reference that would be handy so I can see precisely what is and isn't missing. The above pictures SHAMELESSLY stolen from the Timex blog because I'm an internet pirate.