I think it's time to start a new thread for my 16v. The pictures have stopped working and it was mostly me asking stupid questions and doing nothing. At least this one will be slightly less stupid questions, and me doing nothing. The plan was always (and still is) to turn it into a road legal track car.
The car came from Stevo on the old, old bx16v.com forum. I ran it daily until 2007 when it was laid up. Since then it has languished in Herefordshire with very little happening. There has been some progress recently though. It has come back to live with me (I swapped it with my dad for a Land Rover 110 CSW). Vanny's words on seeing it were "where the fuck did you get that, it's in a state". I had to confess that it looked much better than this when it came to me...
Anyway, it has had a new rad, donated its back box to Vanny's valver, and there's more in the pipeline.
Since being laid up it has been cultivating a paint job that would make the halfwits on retro-rides have a gentleman's moment...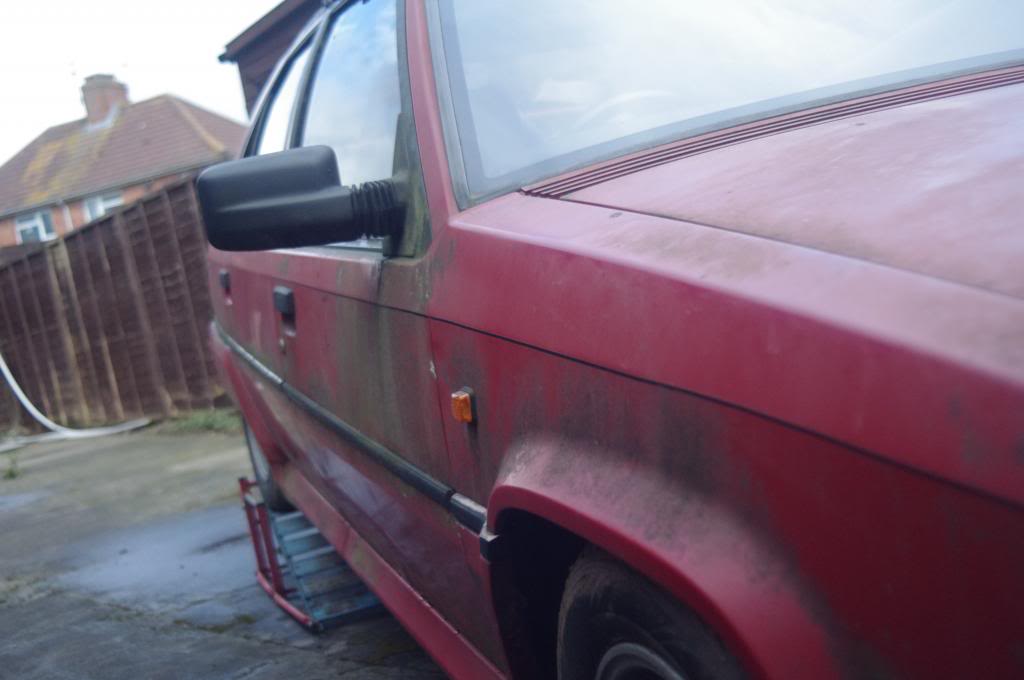 New steering wheel fitted.
Interior looking good, co-driver optional.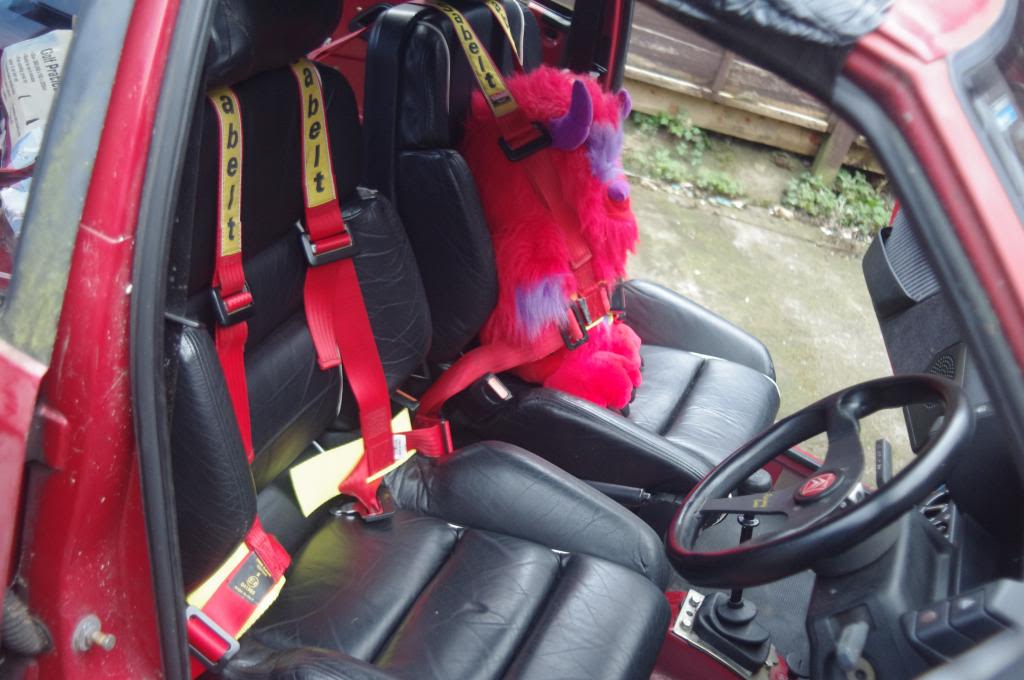 So the plans from here are - budget and SWMBO permitting, I should have it on the road this year...
Interior stuff
Fit new central locking (water ingress means that the old CL controller has died).
Exterior stuff
New headlamp & indicator.
New fog lamps of some description, I've got a few ideas which don't include original ones.
Plate over sunroof hole (the interior is removed).
Mechanical stuff
New rocker cover gasket
Fit stainless exhaust
New HT leads and plugs
Change wheels for C5 steelies all round
Rear arm bearings
Pipes will doubtless need attention
Vanity stuff
Swap spheres to harder combination
Harness bar
Wash it
MOT it