Just surfaced after a rather busy August.... September started well, with a brief trip down to Calne in the St Tropez and the chance to visit Clarke & Rodway, who supplied her back in August 1990. I hadn't quite worked out how I planned to open the conversation with the staff, and my opening gambit with the receptionist went something like this:
ME: Hello, I've brought in my 1990 BX St Tropez. You originally supplied the car and I wondered whether anyone wanted to have a look at it.

RECEPTIONIST: Oh, right. Is there something wrong with it?

ME: Err, no. It's been fully restored and someone at the CCC National Rally told me it might be of interest to the garage.
By now I was wondering whether this was such a good idea after all. Happily, before I had to explain further, the receptionist retreated in a state of confusion to the back office and repeated my invitation to someone who was possibly a little more au fait with cars. He appears and introduces himself as Martin and he is interested in my car. It transpires he started working at Clarke & Rodway in 1985 and reckoned he would have PDI'd my St Tropez. He gave it a good look over and seemed quite impressed with her condition.
The conversation turns to spares and he felt bound to point out that Clarke & Rodway have a lot of NOS spares for the BX, CX and Ami on the shelves. I don't imagine they would give it away, but if there's anyone within sensible travelling distance of Marlborough looking for spares, they could do worse than calling them.
I had one last question for him. Given his extensive experience with Citroens, which one did he like the best? His answer will disappoint many - he was fondest of the Xantia.
Anyway, here's a few photos - these are the first I've taken since I got the St Tropez back from Chevronic. Slack, I know...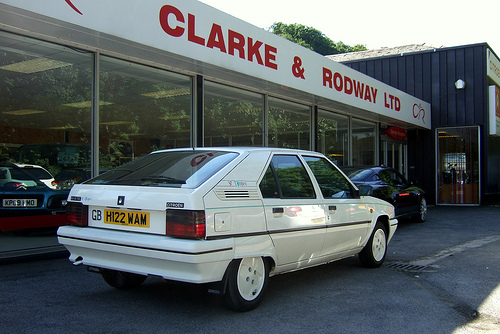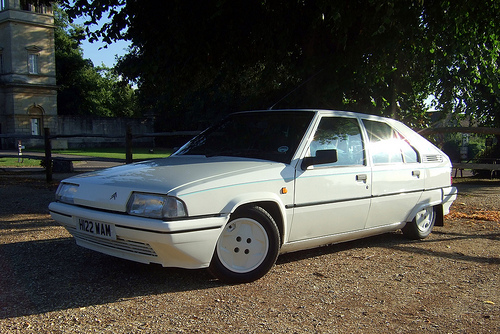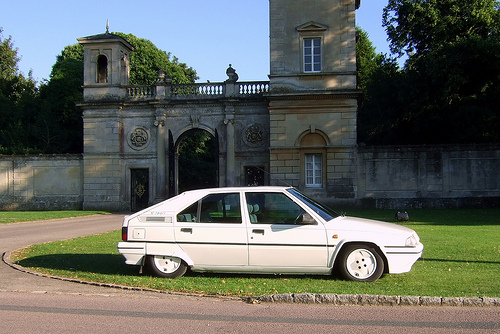 The last two were taken outside Bowood House and I finally remembered to put her in 'low' before taking the snaps. Tangentially, the nearby Lansdowne Arms serves a very tasty pint of Wadworth 6X. Thoroughly recommended!