This wire is off the GT, the plastic small black plastic plug connects into the dizzy body and the larger yellow one connects to the loom that feeds off the coil wiring.
If you looks closely the wires have been pulled and now broken off and the wires (one looks like an earth) have snapped , I now have a car that doesnt start....MOT day Friday!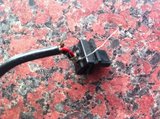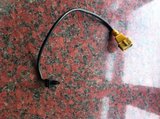 The numbers 009 is printed and "Germany" are stamped on the connectors.
There's three pins on the yellow connector and two on the black so I assume one splits off and attachs elsewhere? (Tom could look at your GT please)