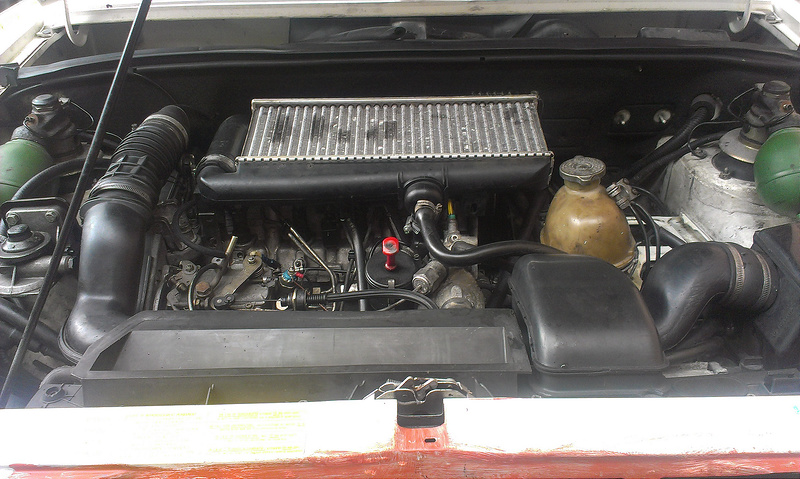 :
Looks more like an engine now! Nearly done, just need a fuel filter, to fit the return fuel hose (new straight through rubber pipe fitted), prime her up and she'll be ready for cranking.
The red paint is red oxide primer x 2 coats. Once I have some colour coat, I shall rub down and spray the area to original colour. The red oxide should keep the o2 out for now to stop the rust forming - unless red oxide is porous?
The front end that sits behind the bumper is now all treated with Bilt Hamber DEOX, 2 coats of red oxide and seam sealer along the spot welded seams. Then two coats of waxoyl's under body sealer which I think is really great stuff. It's thick, and stays a tad soft (but not too soft) and flexible. It's been on the TZD for 3 years with no signs of problems/rust returning: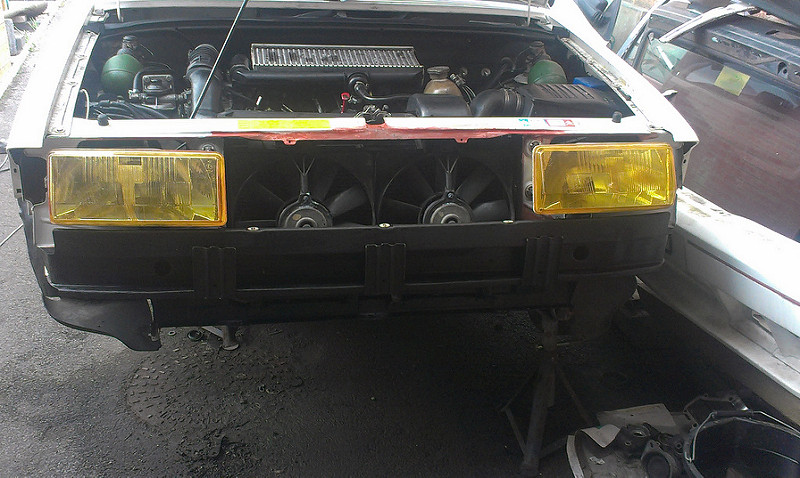 The battery tray undergoing rust treatment: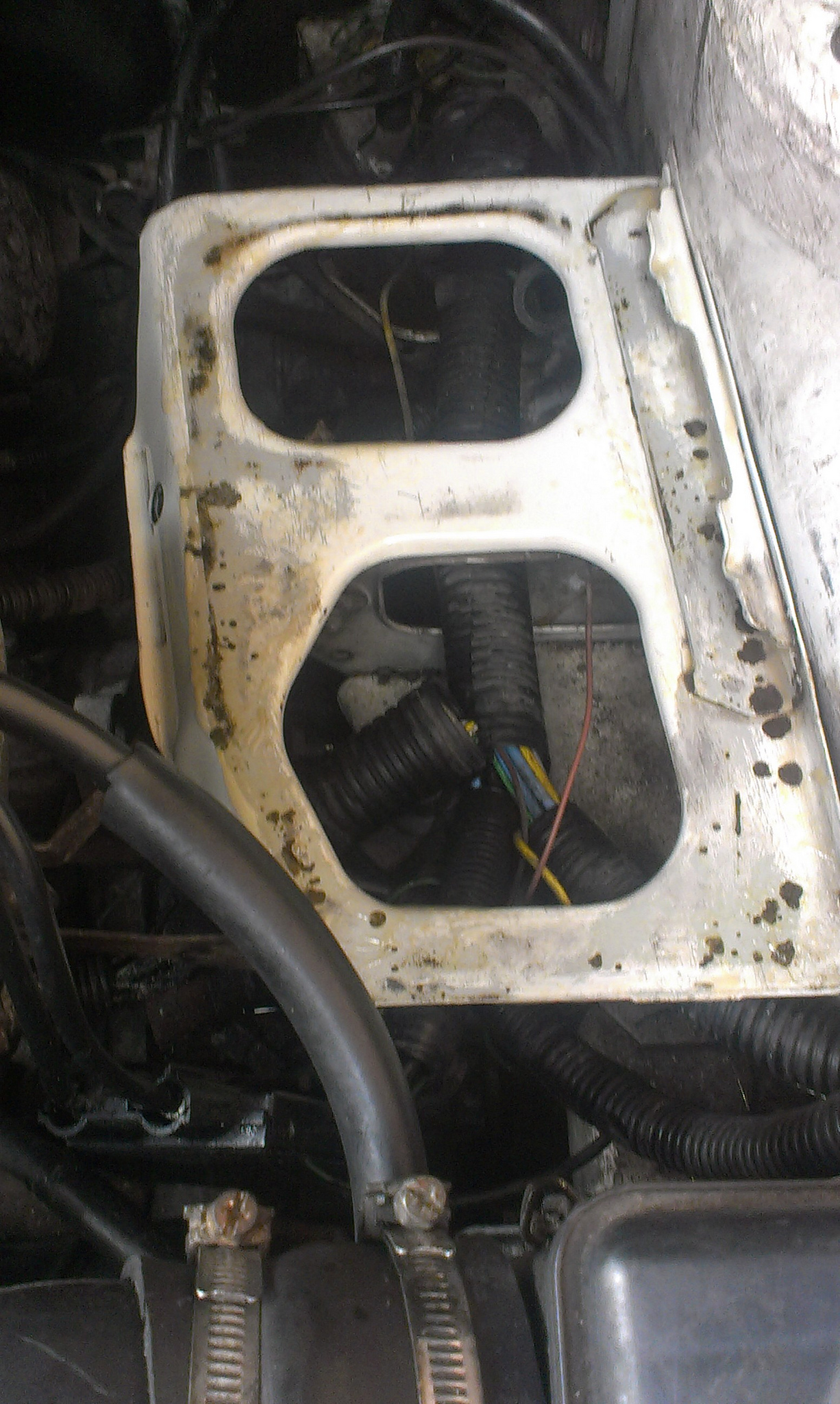 The amazingly near rust clear boot. A smidgen of rust along the seam where the rear seats bolts down. I have treated it this side but it'll need doing underside as well: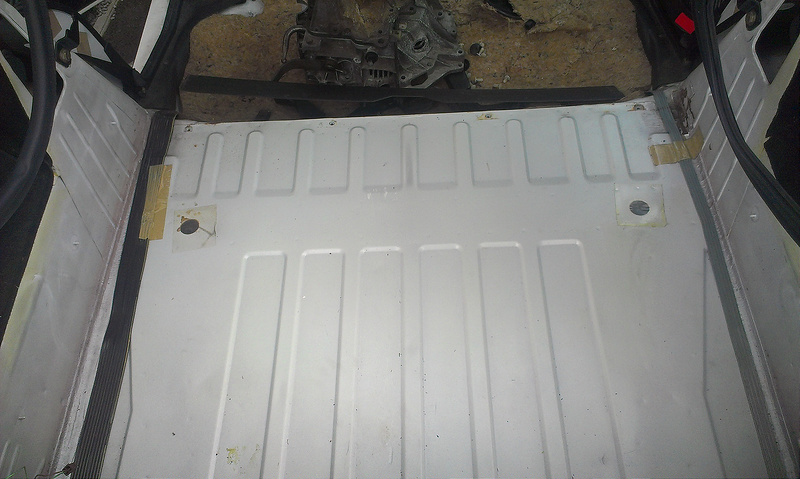 The rear nearside of the boot - gone in the usual places (exhaust hanger) but it really isn't bad. It'll need clearing up from the outside and probably a bit of welding: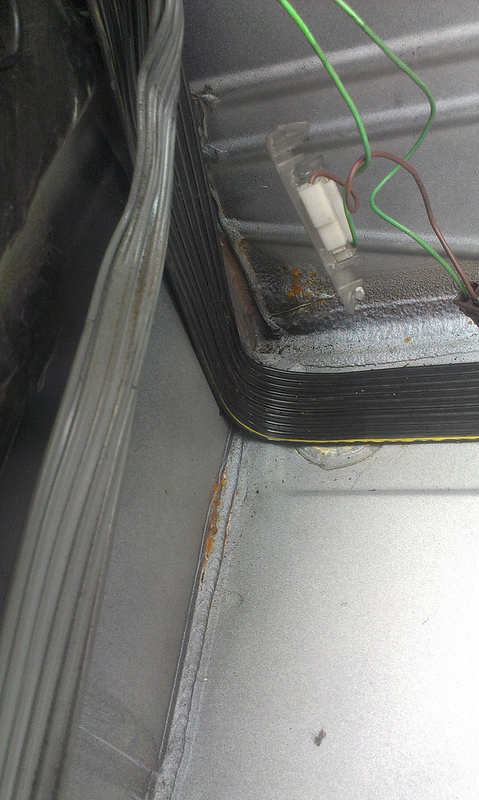 The off side rear wheel arch has started to rust through. This will need welding up too: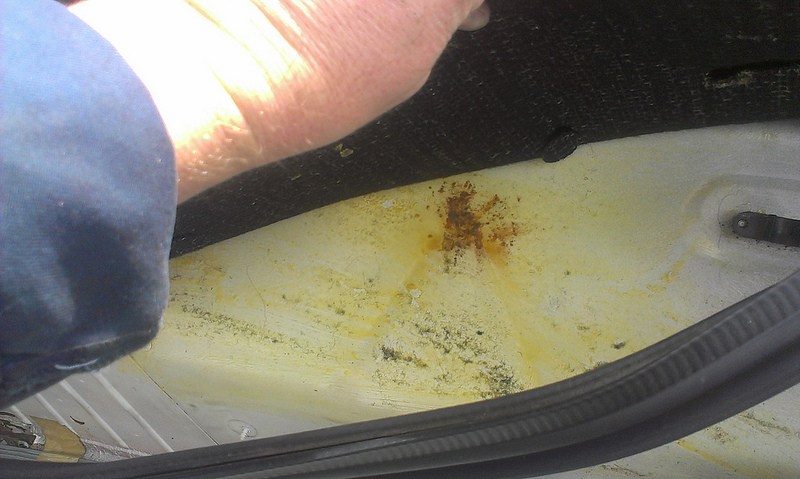 Bird poo! How does bird poo get in a car? Was it french poo? Merdre!