As some may know, I collected this yesterday. BX 16v....£100 (£150 if you include the fuel I used!). Bargain? Not really, it doesn't have an engine.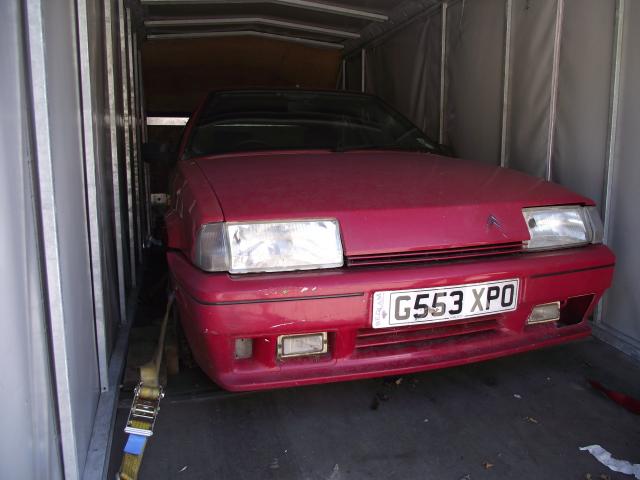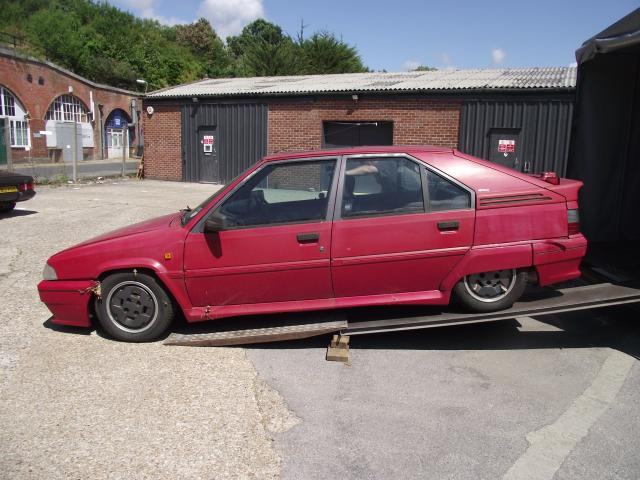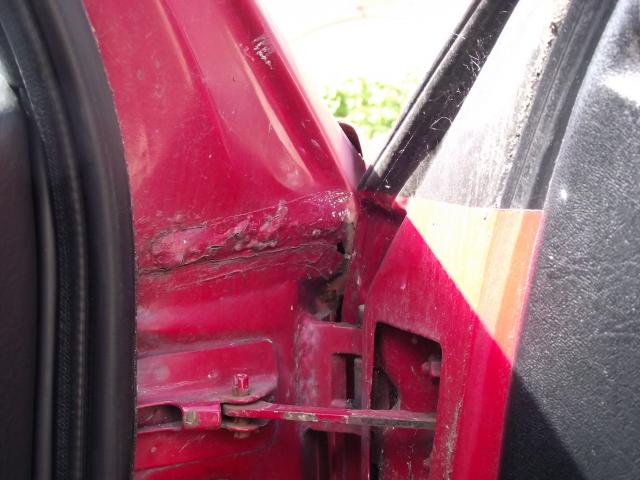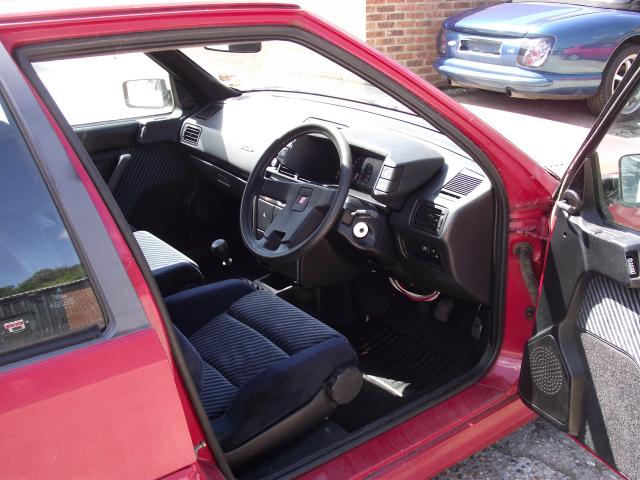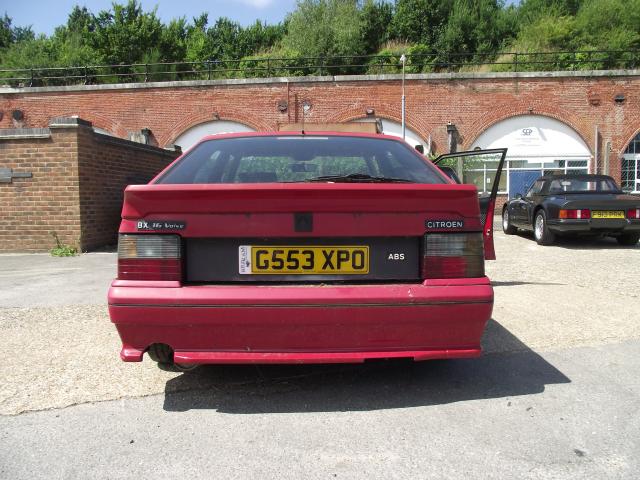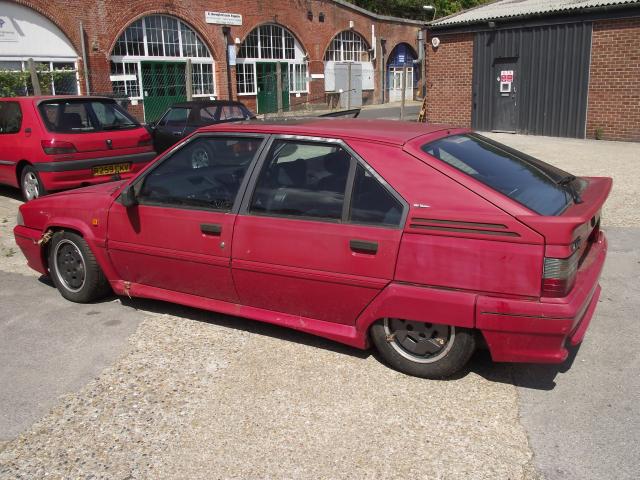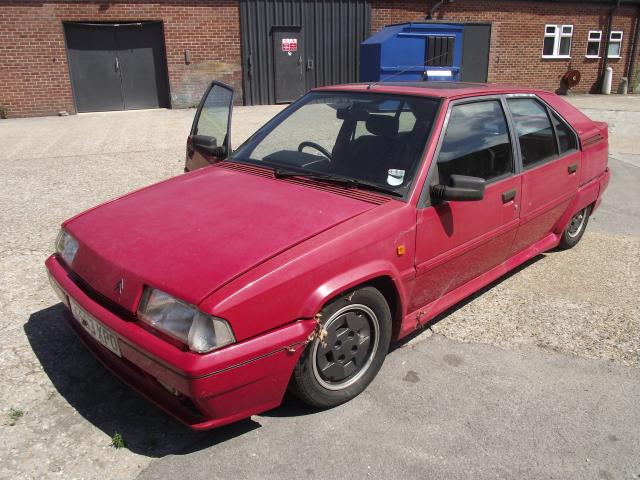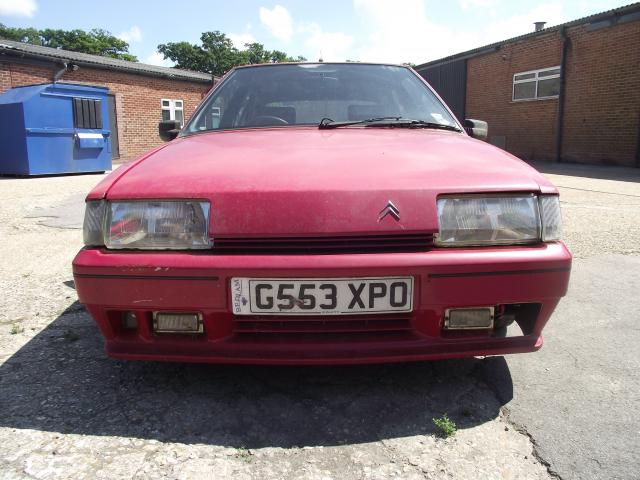 Bit missing:
Inner wings look good: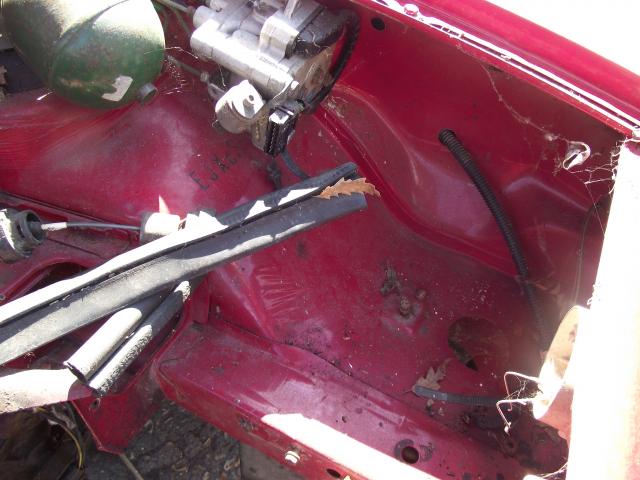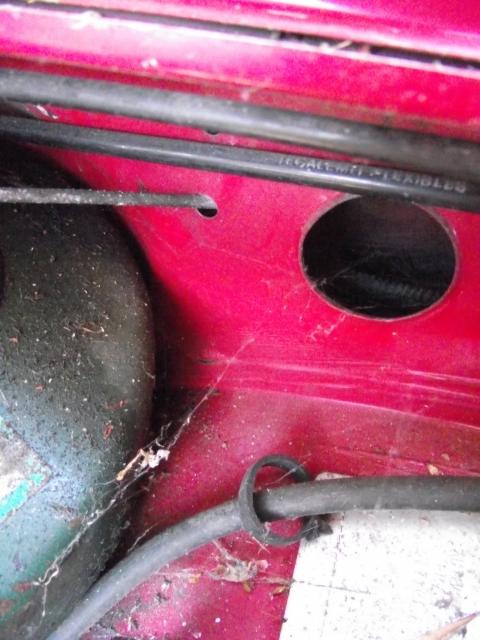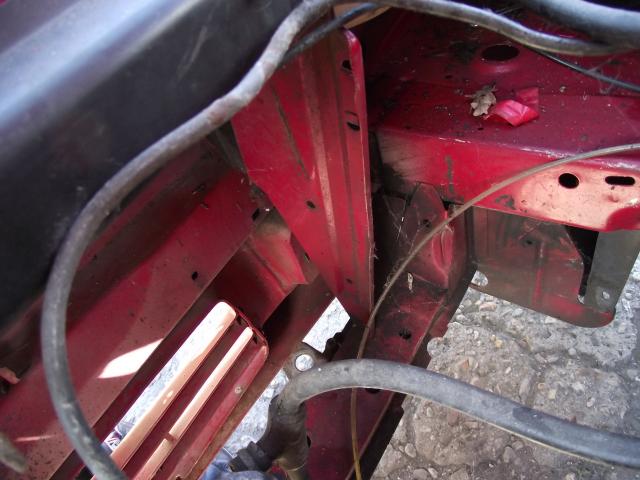 Nearside A-pillar in excellent condition (like my other red one, weirdly):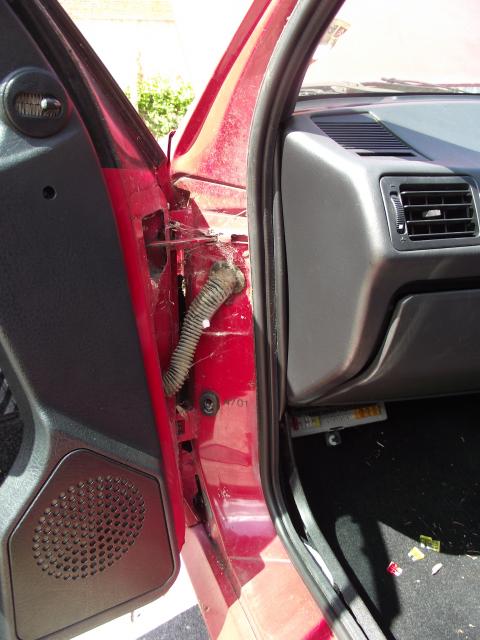 Roof: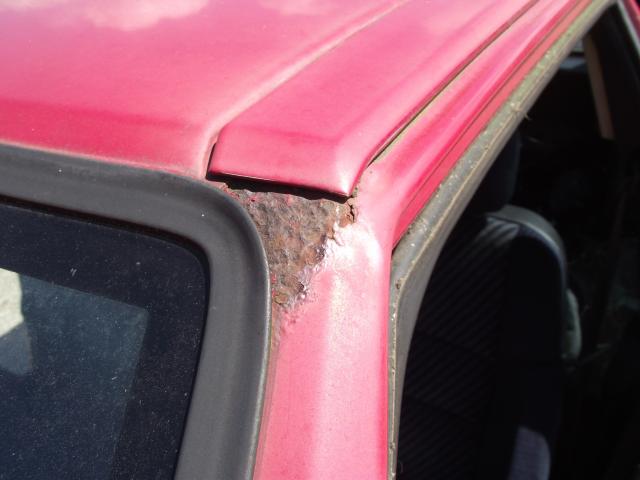 Windscreen pillar (been like it a while so guess the whole A-pillar will be pretty bad)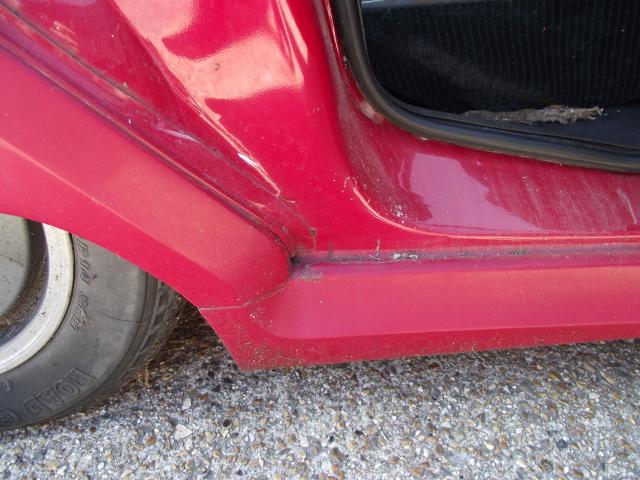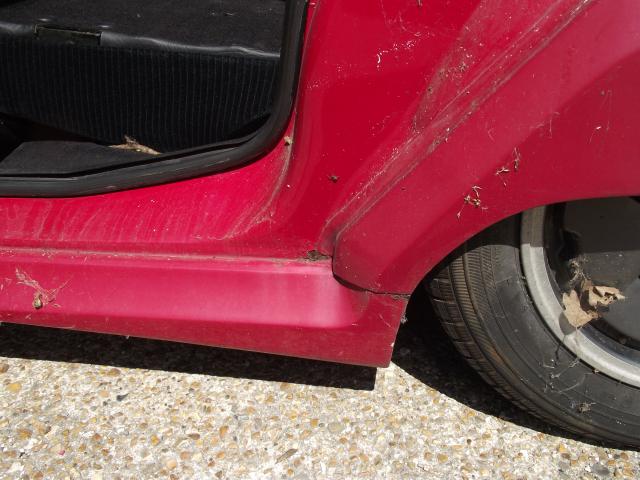 So there it is. I've now got a dilemma on my hands - what to do with it!
Option A:
Originally I went and collected it because I figured it would be long dead and when you've got a 16v (and you intend to keep it for good) having a shed full of spares is pretty reassuring. So option A is stick to what I was going to do....break it for spares, and I mean break it properly, wasting nothing. Not rip what I want and crush the rest....I would even consider trying to un-stitch the shell's spot welds!
Option B:
Take note on the fact that by and large, it's not actually in too bad a condition. Ok so the paint's pretty sad, but paintwork doesn't make a good car. In the important areas, it doesn't look too bad. Though in some (windscreen surrounds) it does look pretty poor! But because the condition isn't too bad, sell the car on again to someone who wants to resurrect it, or at least do something with it. I have taken pity on it and I do believe it was quite a nice one before it was butchered, so it would be lovely to see it going again, but I also have to think of my other car and the spares I may need. That said, i also have the grey one (G-SEG) and that also carries a load of parts. And that car is dead; the shell is in far worse condition than this one (from what I've seen so far). But, putting my selfish hat on (true to character) selling it on again doesn't benefit me in any way. I feel good about "saving" it, but then at the same time no body else stepped up to the plate to go and collect it this weekend, and if I hadn't it would be sitting in a scrap yard awaiting the crusher right now, along with all the rare spares on it. I also have to be aware of the fact that I have no idea the mechanical condition of the car....suspension, brakes, electronics etc. And who knows how they butchered that engine out and what state it might be in.
Option C1:
Take pity on the car and get it up and running using the bits from G-SEG like the engine, box etc. Get it MoT'd, and sell as a running project needing bodywork.
Option C2:
As above, but get bodywork sorted out prior to sale, so it's a minter. Risk with both these options is I end up out of pocket, and 16v values seem to really be hit and miss at the moment; we're definitely in the mk1's golden era in terms of values! There's also the time factor to consider, though this way only one 16v dies.
So far I've got some thinking to do! Need to have a better look around the shell and see what state it's in. There are a few areas I'm concerned about in the engine bay, and I know from experience if you find a car someone has stripped parts from, they usually haven't been too careful in how they go about it. Being pragmatic, it was going to get cubed today, so the very worst is that it still dies, but it's recycled thoroughly rather than wasted.
Hmmmmmmmm......