I thought it would make more sense to create a fresh thread for these two new cars.
First off the new on the Sport… I've now sent off the documents to the DVLA for the second time – the DVLA in their wisdom need the original registration document rather than a copy which they accept for all the other required documents. Hopefully it will have a British registration number next week…
Today I went to collect the BX van. It was not as smooth sailing as I would have hoped. It did not start well – the bus did not arrive to take me to the station so I made a mad dash with the 16V to get the train. We then had sleet and hailstones in Hampshire before finally getting to the garage.
There is a definite knack to starting a car fitted with Weber carbs – pumping the accelerator pedal just the right amount whilst cranking the engine over, hopefully I will manage it tomorrow. I left the garage by 2.15 and on my way home – the lanes which TomTom took me down were full of potholes and after only a couple of minutes I rounded a corner and there was a large crash from the nearside rear… It did not feel funny so I continued to drive on but after a few more miles the nearside rear tyre was beginning to make some funny noises especially on right-hand corners. Stopping to investigate it was obvious the tyre was going down quite fast… I needed some fuel so decided to press on to the nearest garage which was a service station on the A303 – TomTom had taken me on a very different route from last Saturday. I was recommended Micheldever Station Tyre Depot just a mile or so down the road… They had a choice of eight or so tyres so an hour later I was back on the road but by that time the M4 was getting really busy and I decided rather than dropping it off directly at the Westons I would head for home. It was running not bad at all – not as lively as my own 16V but that was to be expected with the Weber carbs and distributor not being fully set up… In any case I am going to return the engine to the standard fuel injection with ecu.
I finally arrived back at home just before 6.00 and here are some pics I managed to grab before the light faded.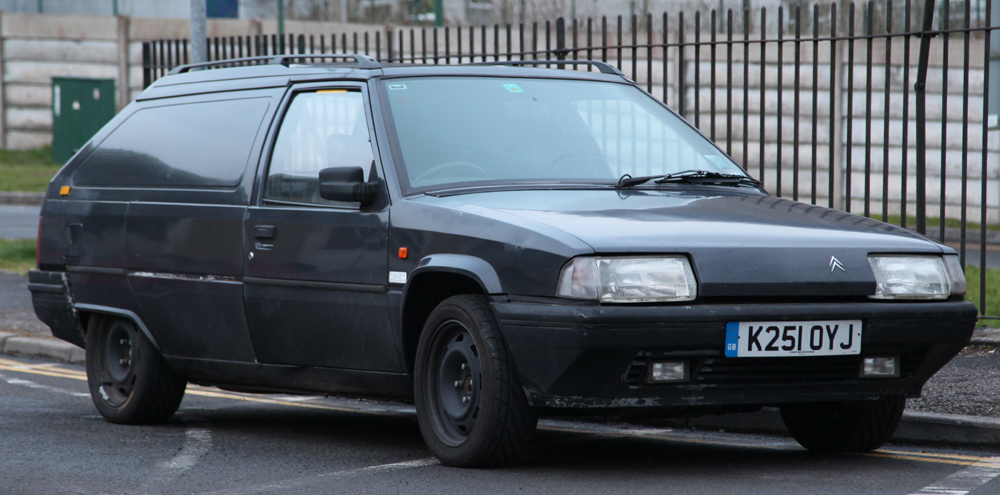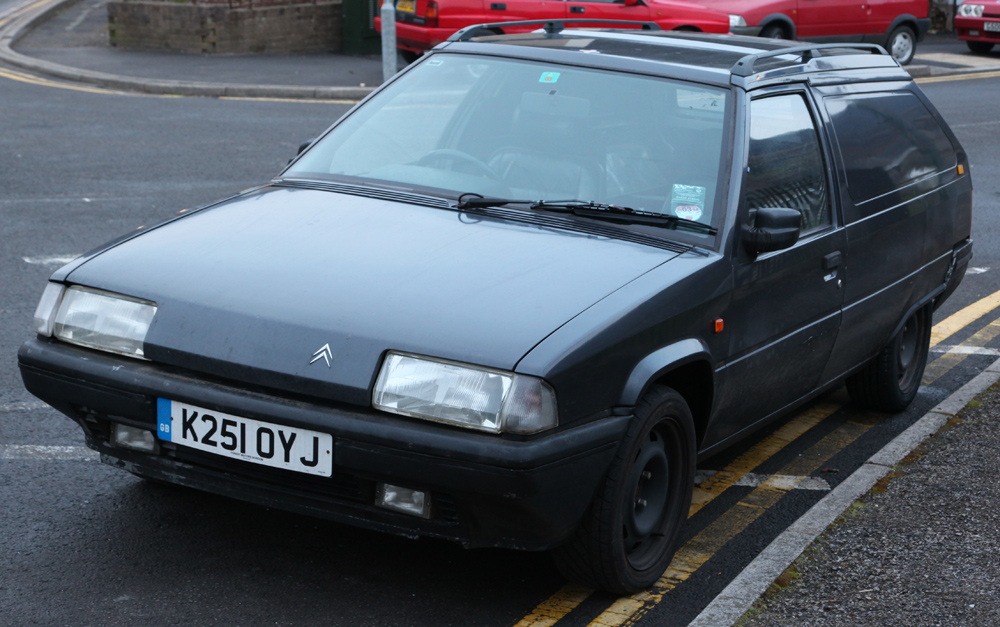 Its certainly going to need quite a bit of tidying and sorting but I think its definitely going to be rewarding…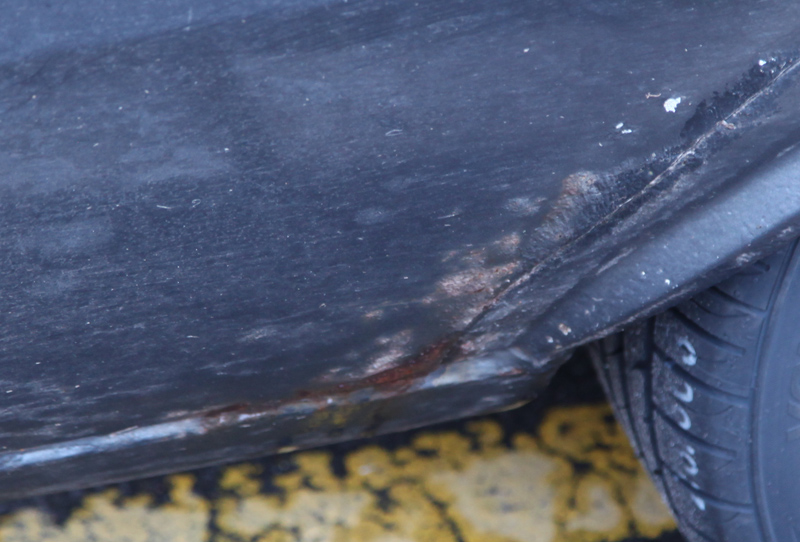 The panel above the nearside sill will need some repair but when the wheel was removed at the tyre depot I was able to take a closer look at the sill which appeared to be pretty sound.