Couldn't think of a decent name for my (proper) new blog, so that's the first thing that came to mind!
Decided to start a new blog, which I'll slowly add to. I've got quite a few others running (maybe somebody could lock/remove them once I've nabbed all the content I need in the interests of house-keeping?!)
Don't really need to introduce myself as I know (or know of) most of you! So I thought I'd quickly bash through the cars i currently own and that will feature in this blog (along with a couple of extras I sometimes tinker with for others)
Including regular updates from the current fleet:
1991 BX 16v (aka 'BAH')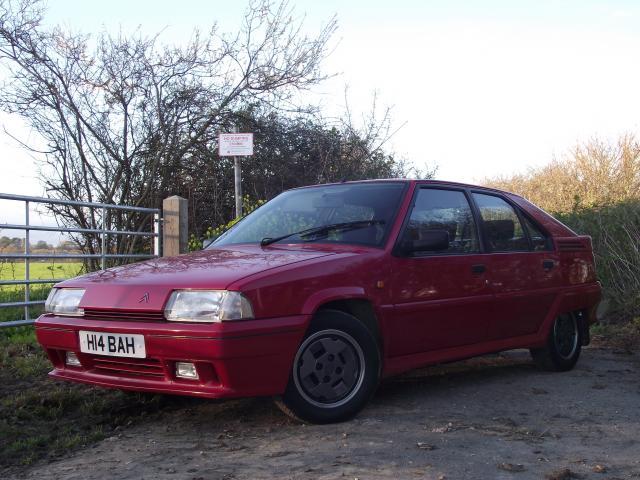 Purchased: June 2004
Approx mileage (to date): 122,000
Status: In daily service
Plans: In service for 2014 (daily duties at the moment), coming off the road in 2015 for refit including air-con retrofit and extensive rust protection
1984 BX16 TRS
Purchased: July 2014
Approx mileage (to date): 17,600
Status: Has been off the road since 2007
Plans: Bodywork repairs and recommission in as close to original state as possible
1989 BX 16v (aka 'G-SEG')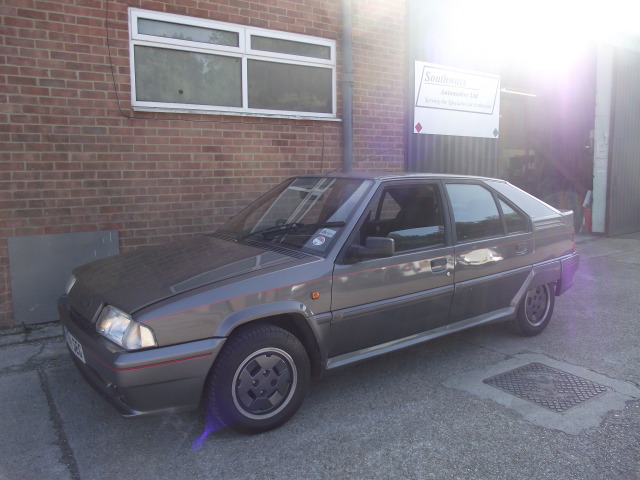 Purchased: August 2012
Approx mileage: not sure.....170k??
Status: Partially dismantled
Plans: None, other than to carefully strip, catalogue and store parts. Extensive tinworm has rendered this a donor car for other BXs

1989 BX 16v (aka 'X-PO@ or 'The Red Shell')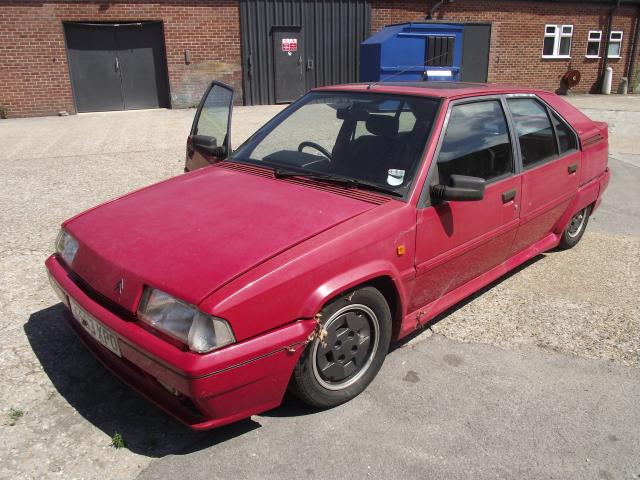 Purchased: August 2013
Approx mileage: 130,000
Status: Very slowly being brought back to life
Plans: Purchased for £100 with no engine as a spares source, the shell is actually pretty good (apart from a section of the O/S A-pillar!) The engine from G-SEG will be refreshed and fitted to this car, which hopefully will be on the road (albeit looking pretty much as it does now) for 2015.
1989 BX GTi 16v (aka 'DUG')
Now sold!
And occasional brief contributions or appearances by:
The GT (currently being restored and featured as a Reader's Saga in Practical Classics):
Mulley's valver (which he hasn't seen yet!):
I tend to tinker with something on one of the cars at least every couple of days, but figured rather than boring everyone around me to tears with BX-related arsery, I could just bang on about it to equally fanatical folk of questionable sanity!