While searching for data about my Marelli injection, I came across useful topic on french forum. I used Google Translate to translate the text in English and I'm posting it here, since it is quite useful.
Original text -
http://www.yaronet.com/posts.php?s=159309
Hello friends of the BX,
Order Bosch injectors for my new BX, I got the question to also change the BX 1.6 injection injector.
And a long search began ...
Looking closely at the injection valve I noticed a symbol of gere 'RP'. I discovered that this is now Rochester Products (
http://en.wikipedia.org/wiki/Rochester_ ... s_Division
) which is now one of the Delphi group. I think then that this type of injection valve apelle TBI-700 and is used plusieueres U.S. cars of the era.
As against the body of the injector RP / Delphi is ready indentique some details with the body 'Solex' mounted on the BX.
Aparament Solex produced the licensed system, still using the original valves. Possibly someone here on the forum know more?
Other internet searches reveal some technical information:
General views of the system: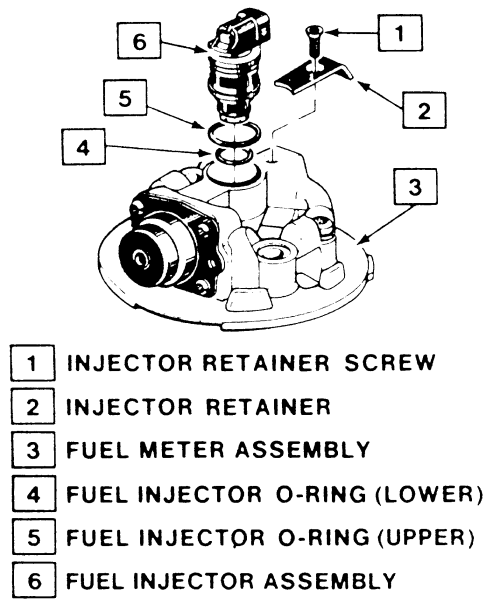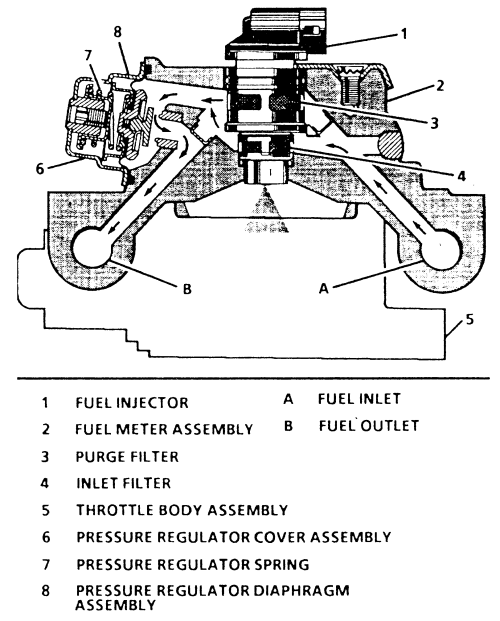 A descriptive:
700 Series TBI.doc
Identification of the valve TBI-700 injection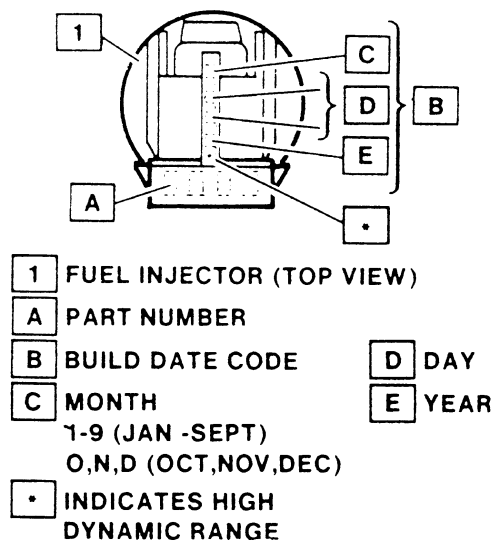 Dismantling proposed: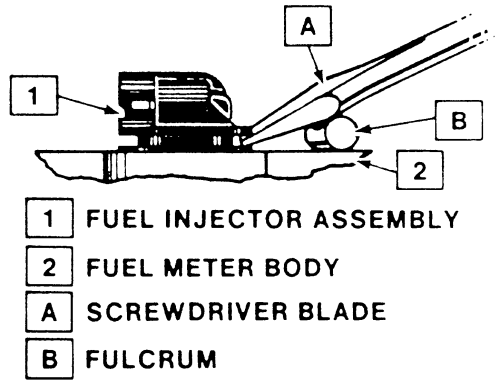 (I'm afraid to break the body of the injector with the variant shown ...)
For sale on eBay I found a valve for cars Opel Astra 1.8 liter. The seller tells me that the 'part number is the same as the BX. I also compare the power of the Astra, 90 horses which is (almost) identical to the BX 1.6i (88 bhp).
Controlled, I have installed the.
References identifications found on my BX:
'part number': 5277
'.' for 'high dynamic range' which is represented by an 'X'
Here are the references of the various suppliers:
DELPHI: 10041-11B1 (Always available, for example in pluspiecesauto.com)
Opel: 817422
GM: 17112460
AC Delco: 217-311 and 336 (so check out)
Airtex: 461775 (I do not know)
Notes:
To my familiarized Citroen, BDY used in engines, the valve was never sold as a single piece.
Renault used the same type of injection on E7F 704 and 716 and 726 E7J 706- engines - 740 installed in the Express (F40U), Clio (X57A and B) and 19 (X53A). But I did not go further to look for the 'part number' and other data.
To be continued ...
Stefan
______________________________________________________________________________
Thank you for your words.
As has already helped me in the forum, to me to avenge.
Ah yes, the injection Marelli G6.10 was also renewed on the ZX (mine type N2B2, XU3MZ motor catalyzed).
______________________________________________________________________________
good evening,
In late December I wanted to get my 1.6 Injection after 2 months of stopping. It starts fine, but the idle goes up to 2000, see 2500 rpm!
I suspect the electric motor that adjusts the volume of air, but I try to read a default codes with my instrument Draper. But this is not successful. When I had entered the disassembled plastic air injector device I felt the suction mouth was totally wet with gasoline.
Reading on a forum BX that the injector can cause problems like this and 280,000 km traveled, I replace (luckily I had my house in stock!)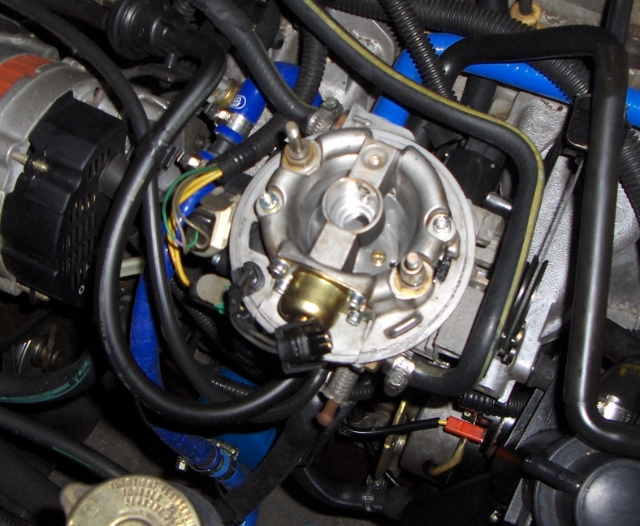 And that, my BX Velvet regains its old habits (slow <1000 rpm). A stroll in the park makes me feel a little more powerful car ...
I encourage you to invest in replacing injectors ....
A few words about the work:
- Intervention easy because accessibility fine.
- Rotating the hand injector off before disassembly I glued seams to the body surface
- Disassembly is as described above with a large screwdriver with no problems (unlike my fears).
- During the installation of the new injector we must ensure it is fully retracted, possibly turning it slightly to the left and right more easily return.
That's it.
Stefan
______________________________________________________________________________
hello,
To complete this subject I add a PDF file that shows the items in stock at Opel / GM for injection Monopoint 'Opel Astra-F.
Injector Opel.pdf
As written in September Opel Astra 1.8 liter (90 hp) uses the same injector (ref Opel. 817422; GM: 17112460) as the BX 1.6 liter, mine type XBHY. Looking at the list of replacement parts offered by Opel, I realize that other element (the top of the injection system) are identical with my BX Velvet. So this file should help you obtain, if necessary, parts 'sensitive', not only sold at Citroen.
FYI: I bought in Germany membrane that regulates the fuel pressure (item 3, item 817637 Opel..) And it is identical with the one mounted in my house!
Thank you for a return.
Stefan
______________________________________________________________________________
Thank you for all the info. I think it may be useful to a possessor of 1.6i.