I thought I would start a post for my Bx. I picked this up on Sunday, bought from Ebay unseen.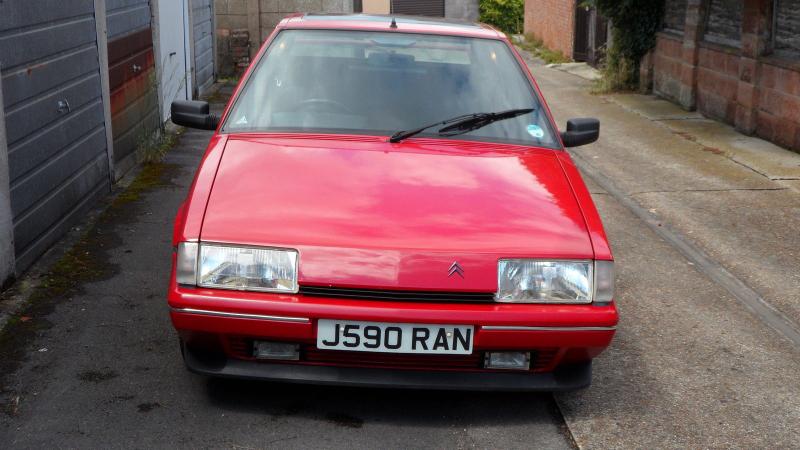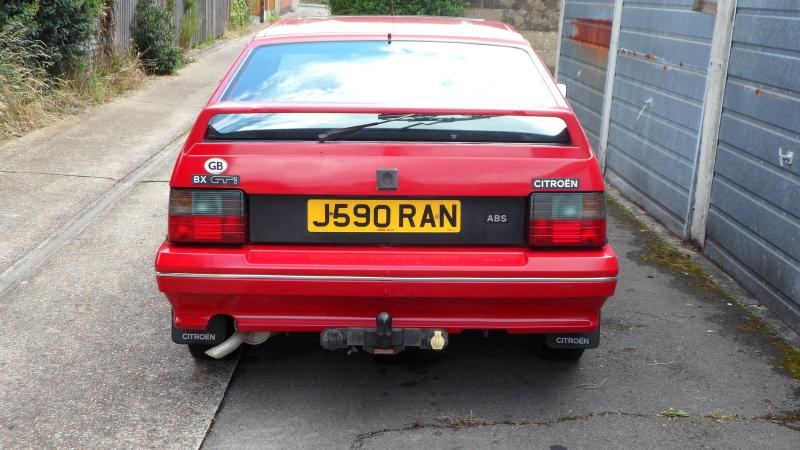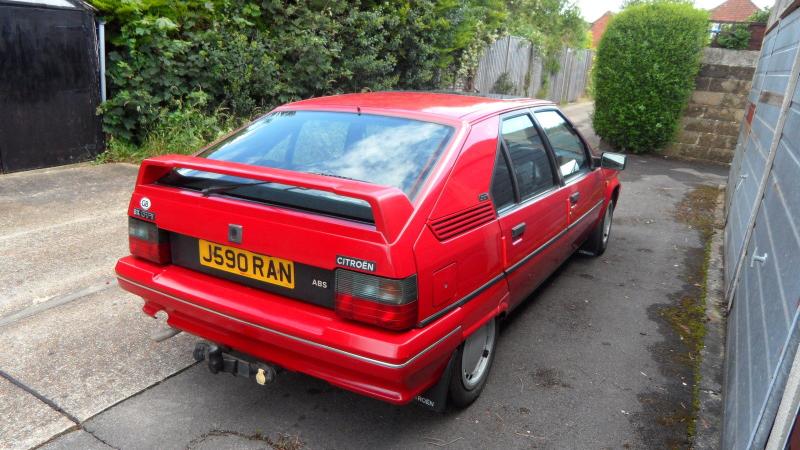 I only spotted in on Ebay when it had 2 days left to go and didn't have time to view the car. Decided to just take a risk and bid on it

Drove it back from Gosport to Kent and it ran faultlessly. Fingers crossed I think it was a good deal. Everthing works and it drives really nice.
Showing 72k on the clocks and have every M.O.T to back up the mileage.
Took it down to Medway Citroen on Monday to have a new water hose fitted. The hose had been repaired and was fine, but for peace of mind I had it changed. Really pleased with the service I got from them and very reasonbly priced. Will certainly use them in future.
I was feeling brave, so asked if they could raise the BX on the ramps and have a good look underneath. Thankfully it was good news. The car is great underneath and never been welded

Next Saturday it's getting waxoiled and mopped. Then future plans are to lose the towbar, track down some Gti alloy wheels and just keep on top of the maintenance.