Hi all,
I picked up a set of used rear arms a little while ago so I could rebuild them and then swap them over with the ones on my car.
I finally had a chance to take a look at them today and I spent a few minutes removing the metal tube and bearings on the first arm. One side in particular is looking pretty nasty: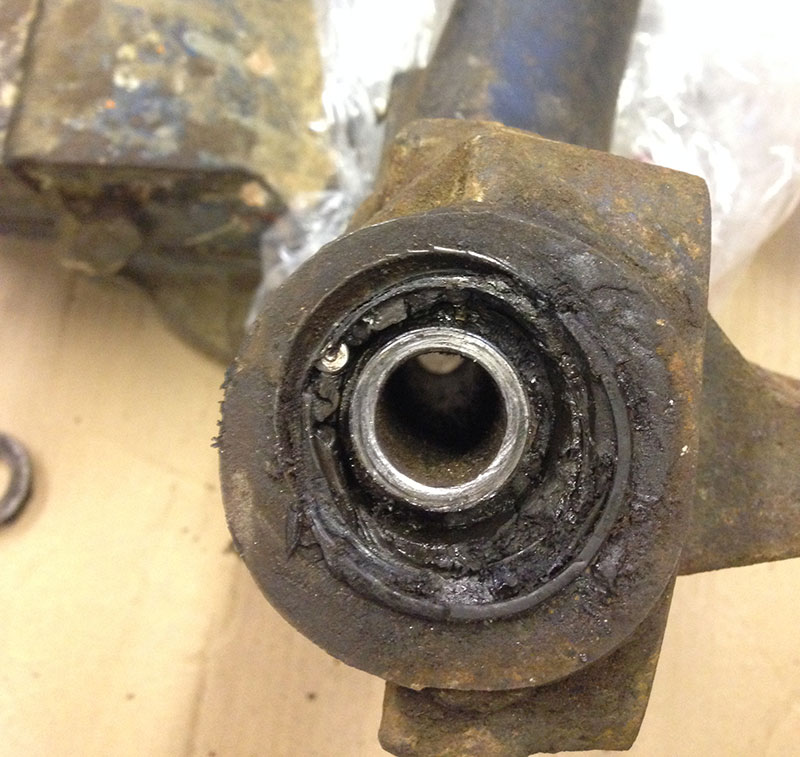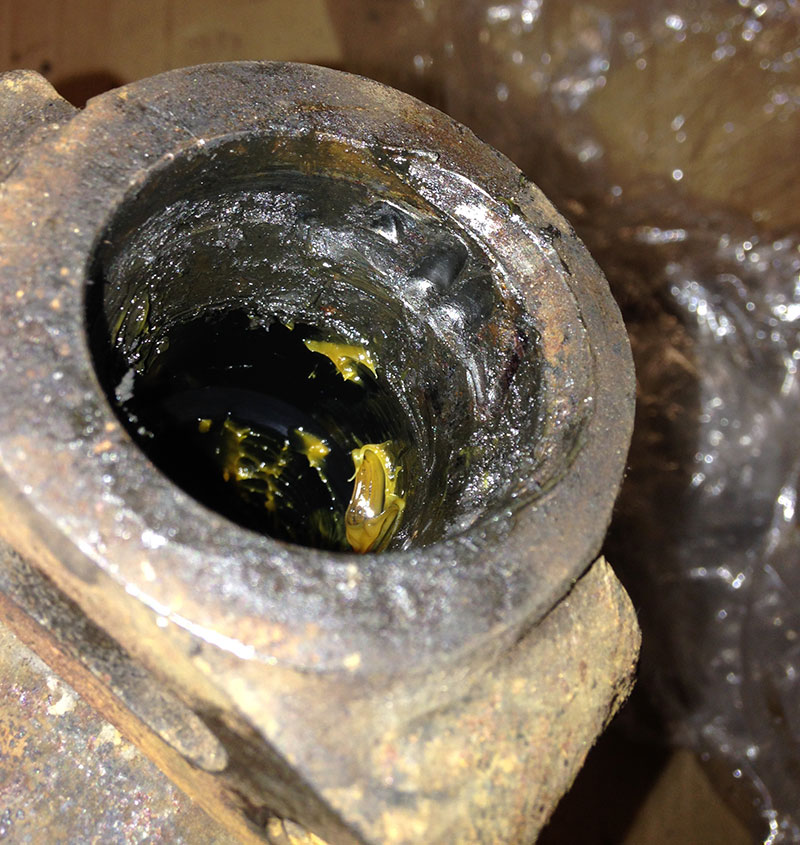 Notice in the above photo how the rollers have left imprints on the inside of the arm. Do you think this arm is too far gone? It seems to me that the damage is confined to the area where the dust shield goes but a second opinion would be much appreciated.
Cheers,
Phil