Fox 3 Multispoke 15" Alloy Wheels with bolts and puzzle locks and new centre badges 195/50R15 rubber is old and therefore not really any good for the road.
Overall good condition for their age but a refurb would make them look stuning again.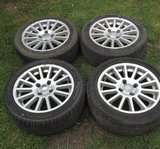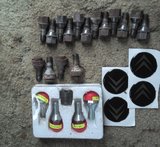 Correct fitment for BX I bought them new for my valver.
£80 or nearest offer
More pics on a zip here -
http://www.adrive.com/public/dAPhqC/rims.zip