I am looking to sell my 1993 BX TZD Estate (in fact M reg). It has done 148,000 miles, and has MOT until June 2016. I have owned it since 20,000 miles, but I am getting too old to keep on top of things. Price £400.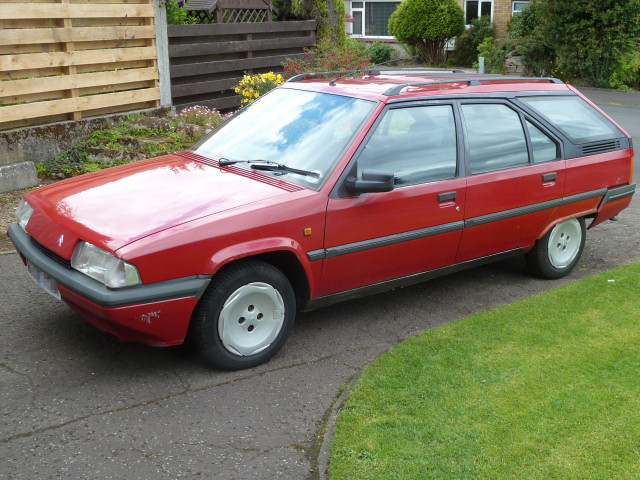 Mechanicals, electrics and hydraulics are it all good, with all spheres OK. The pipes are original due to being frequently rust proofed. However, the body is far from immaculate but is generally reasonable and not beyond restoration with a bit of effort. Rear tyres are nearly new and the front tyres have some wear left in them. A new battery will be needed as soon as the weather gets cold, and a cam belt replacement will be due soon. There are four spare wheels, and one or two other bits.
For the MOT this year the NS rear sill was welded. Three or four years ago the drivers door top hinge suffered the usual Estate failure, and the repair looks untidy but is fairly sound. There are various patches of rust that need treated to avoid further deterioration.
The engine is lively and has been totally trouble free, likewise the gearbox. The clutch is also good having been replaced soon after I got the car only to find it was perfect, the problem being merely a stiff actuator shaft. Economy is good in line with usual experience. It has had regular changes of oil, hydraulic fluid, etc, with the engine run exclusively on fully synthetic.
PM me if interested. I live near Edinburgh. More photos
http://s113.photobucket.com/user/thorter/library/BX