Hi all,
Have just replaced my heater tap, no leaks now!
When I attached the cable to the new tap I must have put it out of adjustment, eg too much through the securing bolt.
I'm wondering if anyone has a good method for adjusting this with the tap insitu?
This is the tap sans cable out of the car, looks easy enough, loosen the 7mm nut whilst holding the 8mm bolt, adjust cable, tighten.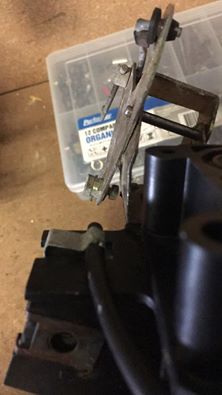 In the car, maybe not so much, what are your methods?