I have the following warning lights on from the moment I start the car.
1) STOP lamp
2) Hydraulic pressure and level lamp
3) Coolant level lamp
4) Engine oil pressure lamp
See below - ignore the battery light, this is only on as the key is turned to the first position/accessories.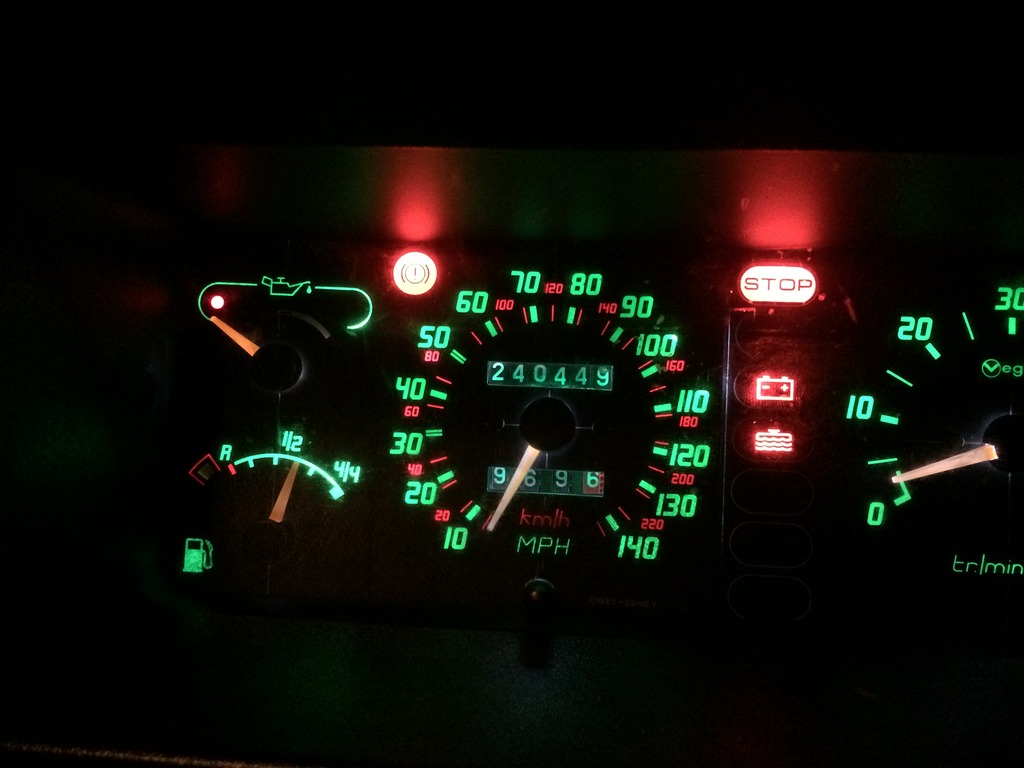 When I start the car the engine oil level gauge comes on and then goes off like normal but the needle doesn't move and hasn't since I bought the car four and a half years ago.
The car isn't losing oil, there are no drips after parking up and there is oil reading on the dip stick just fine.
I can't see any LHM leaks and when the car is in high the level reads right on the glass dome.
Coolant level is also correct. There is no back pressure/hissing on the header tank when you take the cap off after letting the car cool after its been driven.
The only thing that has changed is the turbo noise is more noticeable now than it was.
Ive done a bit of searching on here and not found much with these symptoms other than it might be a dud diode on the instrument cluster, which would be these. (This is a spare cluster I have so could be raided for replacement diodes)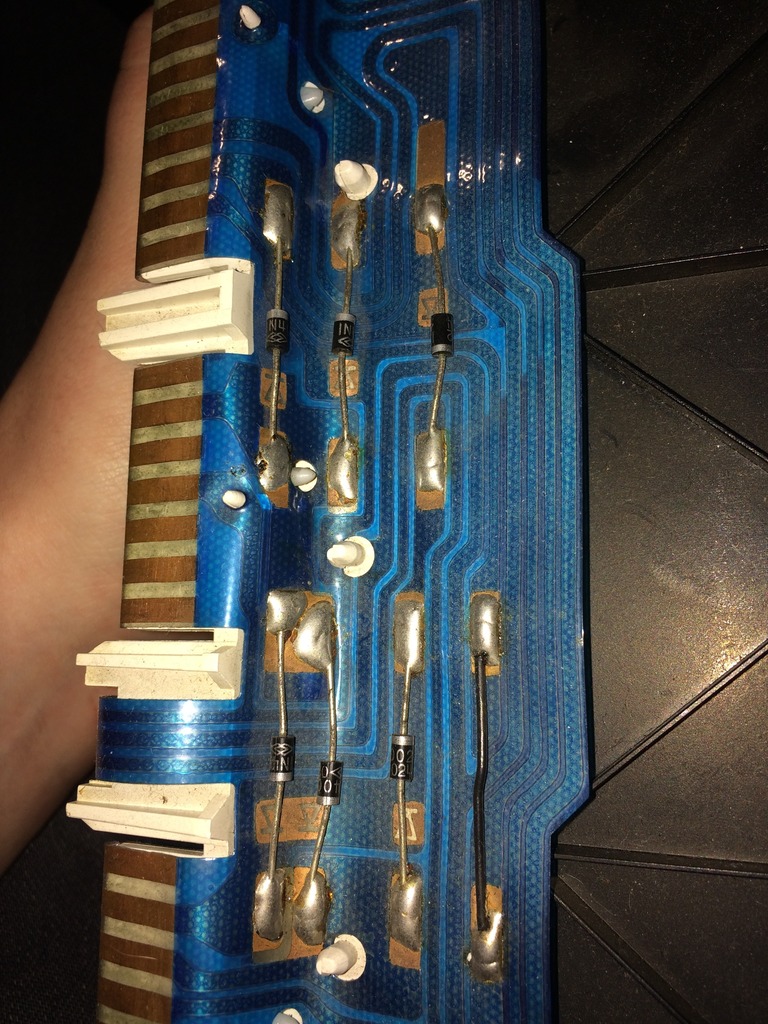 Does anyone know if anything else could cause this issue ? Could it be that the oil pressure sensor has finally failed ? If so how can I check and where would it be on a TZD Turbo ?