Having managed to find a couple of strut seal kits on ebay I took the risk and dismantled the original front struts from the car.
For some context, last year the offside lower balljoint was replaced this year the MOT man flagged the nearside top mount bush as failed.
Bench vice, propane torch,heavy stilson wrench and plastic pipe sleeve ALL are needed,the last item split in half will protect the outer cylinder from the vice jaws.
The first set of pictures are the nearside., note the increased surface corrosion to the lower inner piston where water etc will collect in the outer cylinder below the leak#off pipe output. I assume this is aggravated by water that collects and splashes up kerbside onto the strut.
Next set are offside, no corrosion on the inner piston, HOWEVER there is a lip worn in the top, very slight but visible and the lower rubber bumpstop at the base of the inner piston is badly cracked.
Both had completely dry and gummed up felt washers in the brass slide bush, the other seals look ok and produce a vacuum when re-assembled.
Any clues or advise on where to find another bumpstop and how to polish out the inner piston tip would be appreciated.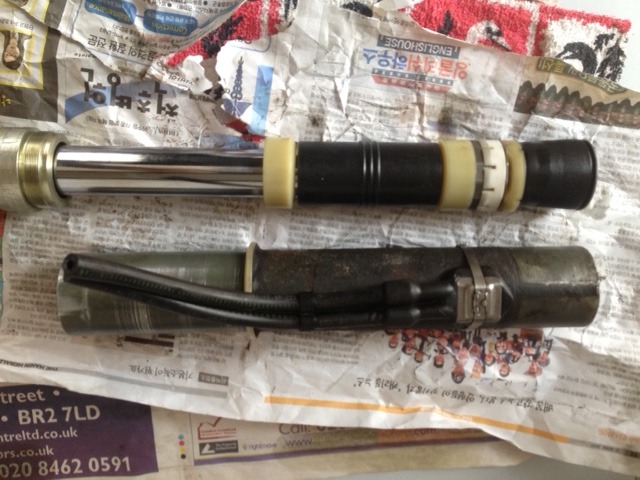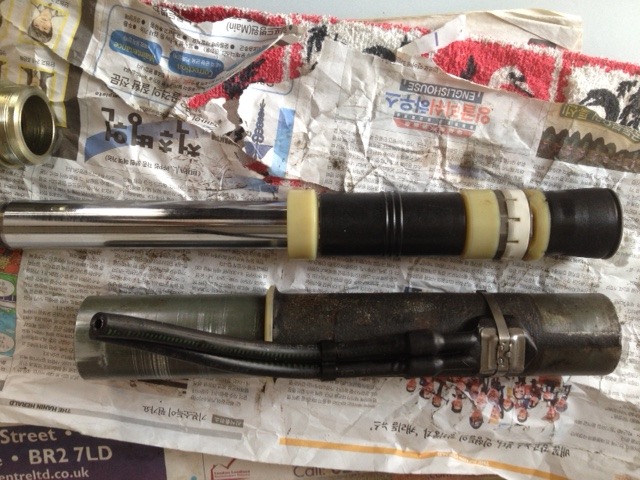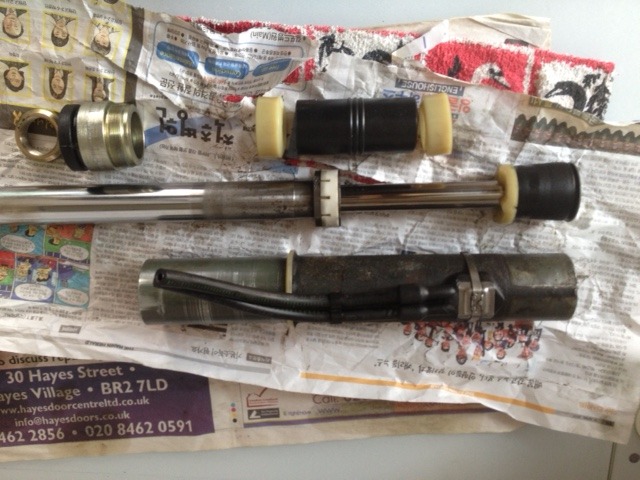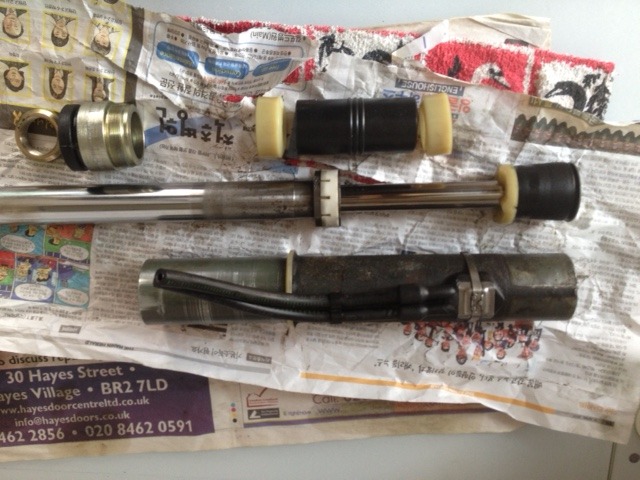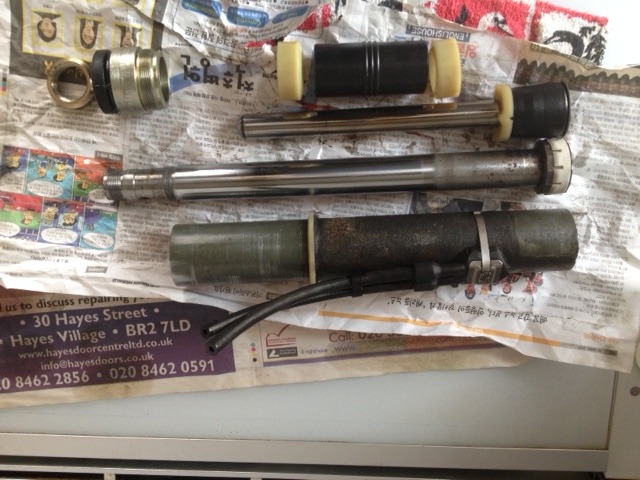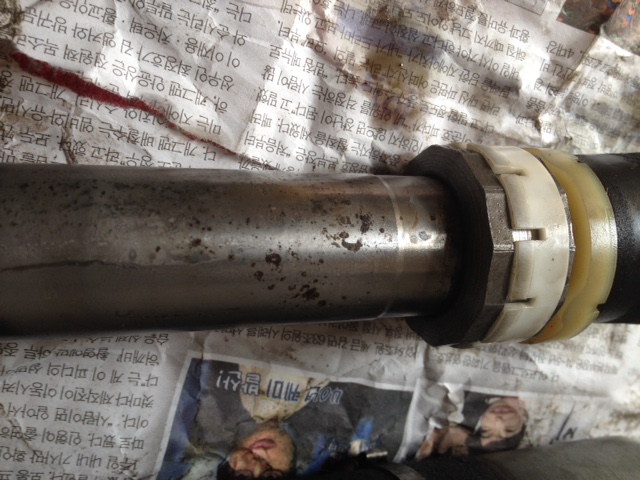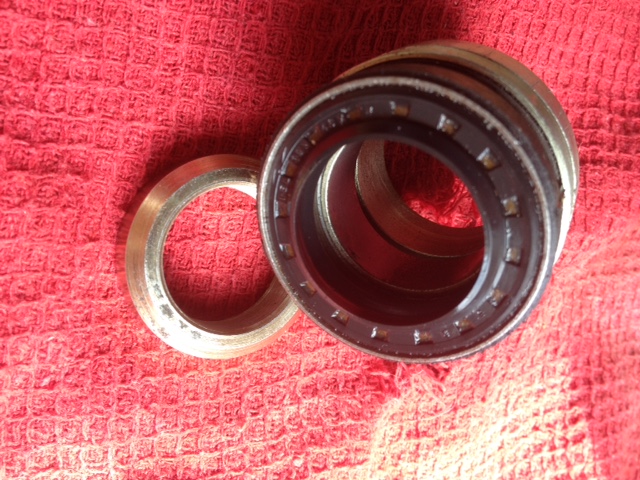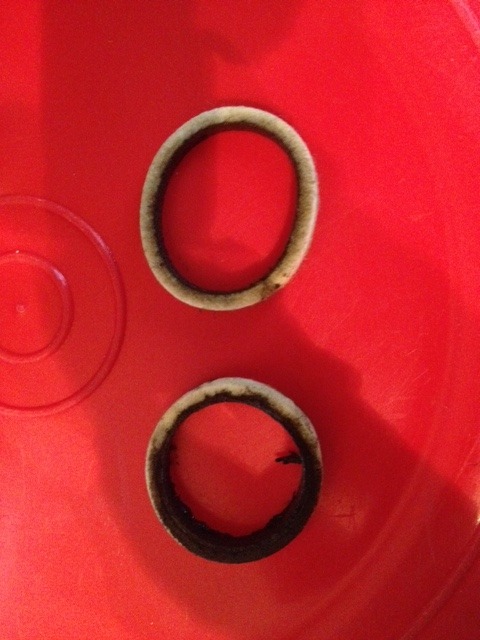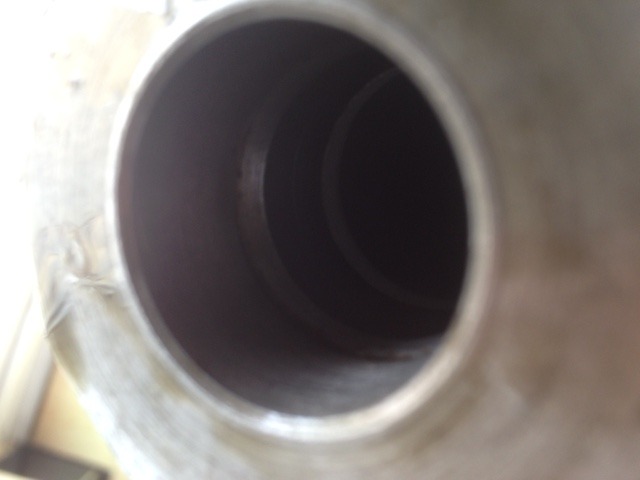 last picture is teflon seal crucial for inner piston to work included in seal kit 95 597 221