Just back from a run in the BX. It was cool.
This pic shows the temperature out of the air vent and in the car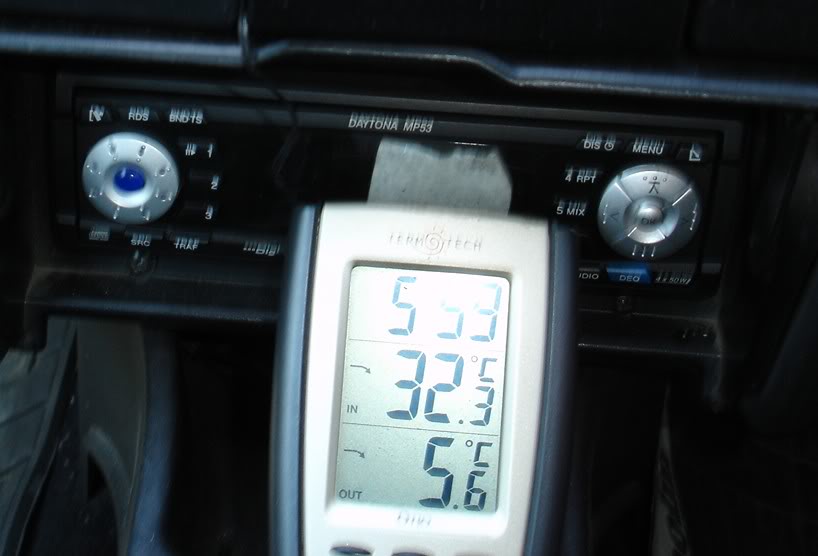 Note the 27 degrees difference. This is an R12 system still. I wonder if the the newer refrigerant gases can do as well .
The outside temperature was probably the same as in the car. I noticed that if the speed dropped below 40mph then the air vent temperature crept up a bit until the speed picked up again.
This system gets the air temperature down to around 1 degree when it is not so hot. So it must have been working flat out today as it could only cool the air down to 5 degrees.
Does anyone have any figures to compare ?