Heres my heap. Bought it in June 2004 for around £700 from a policeman who'd had it 3 months. He'd bought it from an enthusiast who'd had it 8 years. Originally it was a Citroen UK showroom car, and then a demonstrator in the Slough HQ showroom.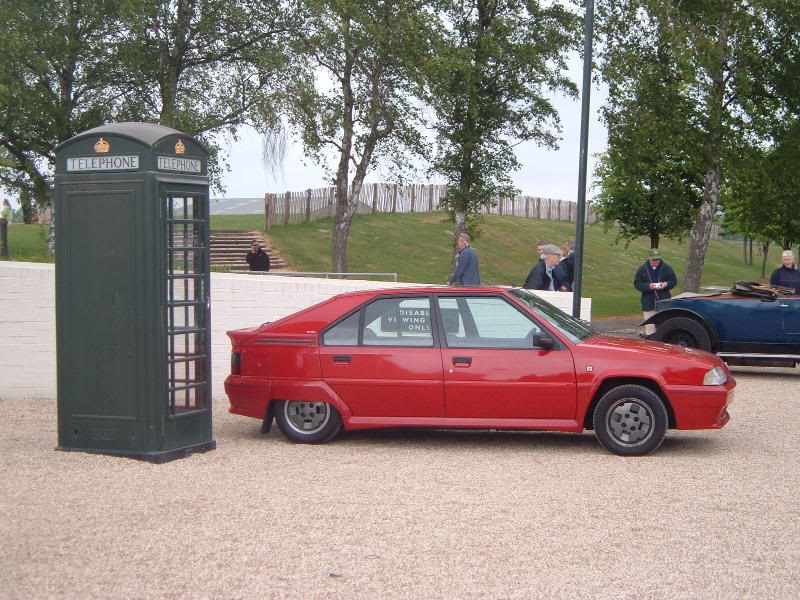 The car has had a fairly eventful life with me so far. It's had a new different sets of wheels, all being dropped in the end to favour the original Speedlines. It's also had a leather interior fitted (lifted from a TZD estate that got crushed)
After 7 months of ownership, I managed to experience the dreaded XU9J4 oil surge problem. I successfully bent the crankshaft and nailed all the bottom engine bearings. I rebuilt the block from the ground up, and did a light overhaul on the head which has proven to be more hassle than it was worth.
Since then the engine has recieved light tuning work, including:
- Lightened and balanced crank and flywheel
- Twin 42mm staggered Weber throttle body
- Inlet manifold matched to TB
- Pug Sport ECU upgrade
- Green cotton cone filter
- Magnecor KV85 HT leads
- Iridium plugs
- Twin cooling fans, lifted from an A/C car
Don't know if it actually goes any better to be honest

In May 2006, the car was used to record a low-rent television programme for Men&Motors/Discovery Turbo/ITV 3 & 4 called Used Car Roadshow. It was presented by Jason Dawe of ex-Top Gear fame, who loved the car, and Penny Mallory from Driven/whatever she was offered, who did not and made it fairly public.

It's now had the main front to rear pipes renewed for Kunifer ones, and the fuel pipes renewed with copper. Its also had a new screen, 4 new genuine 16v spheres (which aren't all that smooth) and new radius arm bearings.
Since then it's on the road in dribs and drabs. I frequently fall out with the car and always want to sell it or scrap it for parts. It leaks like a seive mechanically, and it's now rotten as a pear in places, but I doubt I could ever bring myself to get rid!
This car owes ALOT to Docchevron (Chris G). He repiped it, did the radius arm bearing and has welded a crater in the side of the thing. Without him it'd be scrap metal.