I didn't go out yesterday with the intention of buying a car, I swear. It just sort of happened.
It went like this.
I'd been planning to sell the red 19RD to fund a Mark 1 - Adam's GT, specifically. A friend of ren16tx's wanted it, so I drove up to deliver it yesterday.
ren16tx was going to lend me a GSA to tide me over until the GT was ready. So, we sold the 19RD, did the paperwork, and picked up the GSA. It was the same colour as my BX, and had a very similar reg number - Axxx HVF and Dxxx HVF. Shame it was a total shed really... huge holes in the doors, and an exhaust blow that made it sound like a squadron of Messerschmitts going overhead. All I could see in the rear-view mirror was the deeply unimpressed look on my girlfriend's face. I could see that there was no way in hell we were driving this car back to Brighton. Not without ear defenders. Even then I think she'd have preferred to walk.
But then the beige (sorry, ivory) TRS that Chris has up for sale was sitting there looking all lovely... Chris let me have a go in it, and I crawled over it as much as I could. It's a sweety.
So I bought it.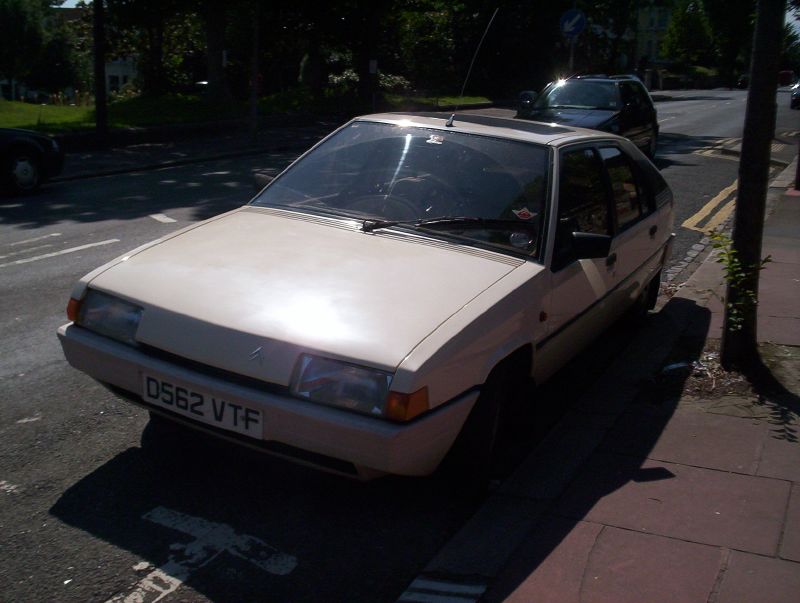 I'm really chuffed. I've been wanting a Mk 1 for ages and this is a good one - very, very little rust, low mileage, an excellent interior and a lot more responsive than the 19RD.
I even like the beige paint and brown interior, even though my girlfriend is still a little dubious about them.
One small blot on the copybook, of course - the exhaust fell off this morning. I knew it was going to happen - the last bracket at the back of the car has broken off and it was cable-tied up - but it's a shame it happened less than 24 hours after I bought the car. I've made a temporary repair with a wire coat-hanger and I'll get it fixed properly this week in time to drive it up to the National.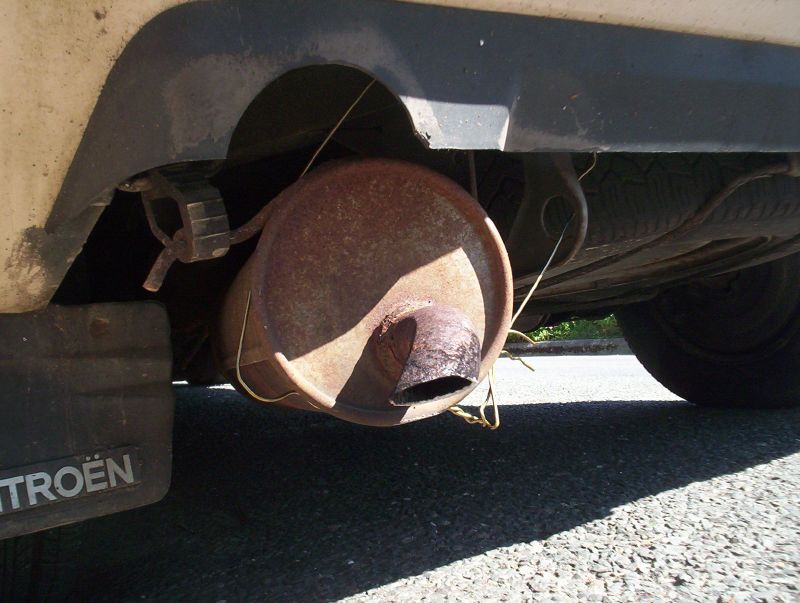 Adam, I'll PM you!