No, not shiney.....grimey! Thats the one, I knew it kinda sounded the same.
Not much has changed on the old bone recently, except the gearknob has been modified to AX GT spec! (basically same as a normal 16v one with a red band instead of black)
It's also lovely and clean:
And is just recovering after shitting it's guts over the garage floor (I think it's going round at the moment)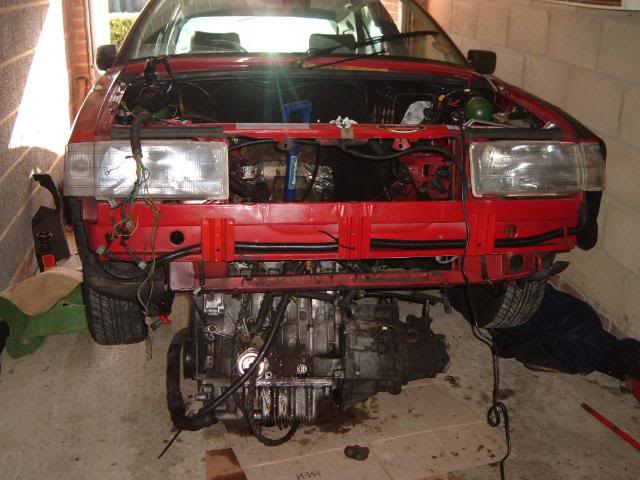 Overall still the same old. It's coming off the road for a while soon though, due to the MOT expiring shortly....petrol prices being ridiculous....numerous things still being wrong after long and stressful attempts to fix them and a TVR which is commanding more money (oddly enough!)
It's being retired to a garage for the year, so there will be no valver at the CCC shows this year, possibly a loud and anti-social
TVR
though. Although it's no louder than Doc after a few
....120db recorded at Goodwood on Saturday.