The BX has had a month or so off the road, but was pressed back into service to tow a chipper down to Vanny's on Wednesday. I was told it weighed 800 kg, so the BX was the obvious (more economical) choice for the 250 mile round trip.
It was awful to tow. There was a problem with the overrun brake mechanism, so whenever I slowed down it would crash forwards with a bang. Plus it felt weightier than the quoted figure. Turned out when I Googled the specs, that it weighed nearly double that! Still, I managed it OK and got 39 mpg on the trip

I've also been busy making a log store. Here it is last weekend after I put the roof on: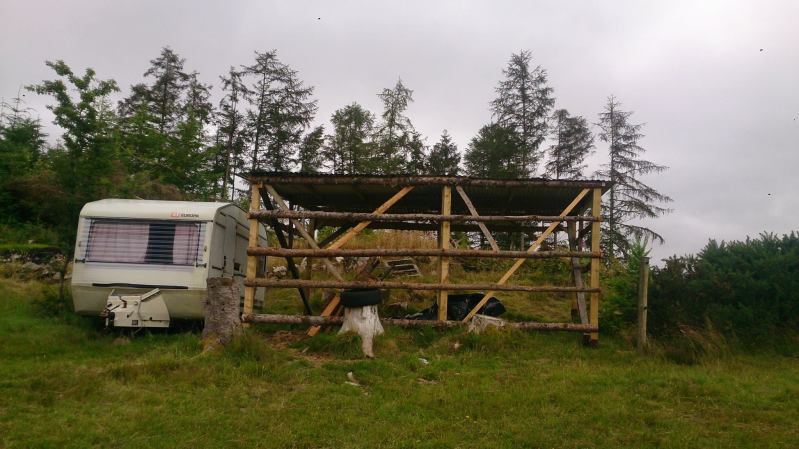 I'm putting half-round logs on the front wall, which I've nearly finished today. But it was hot, slow work slicing them down the middle.