Off we go again to the French scrapyards but this time to meet up with some other central European members of the BX Club : Carl (TB2) and Remy (BX19GTI1988).
In total found about six BXs - no Mk.1s whatsoever.
A Hurricane, first one I've ever seen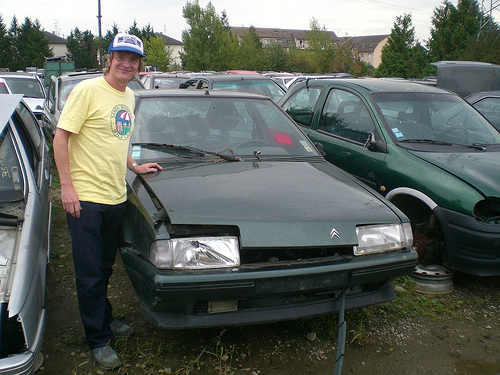 A BX Image, from which Carl removed a GTI type steering wheel searching for the next scrappers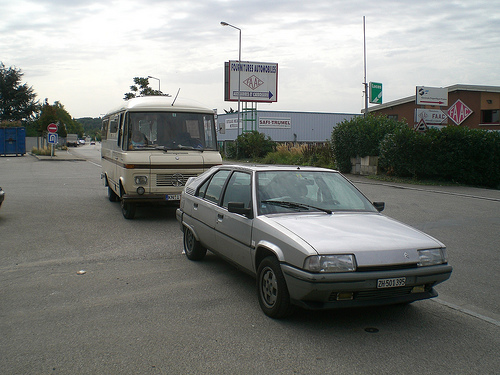 GSA 'Cottage' in amazing condition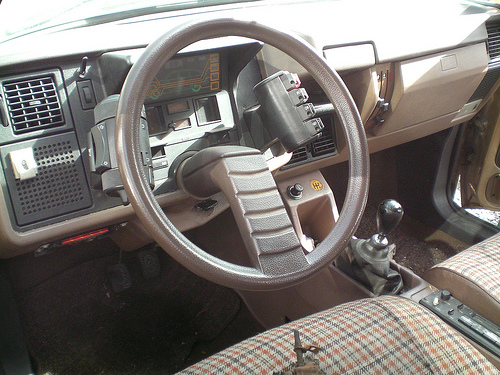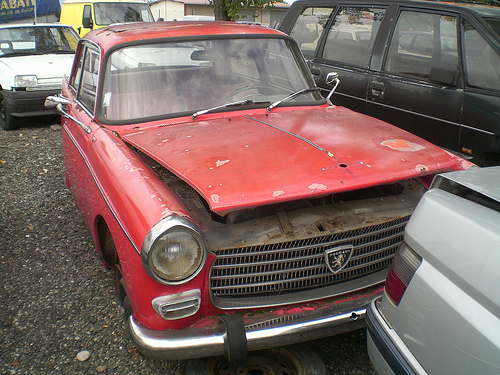 H van beyond help with plants growing inside but great faded signwriting!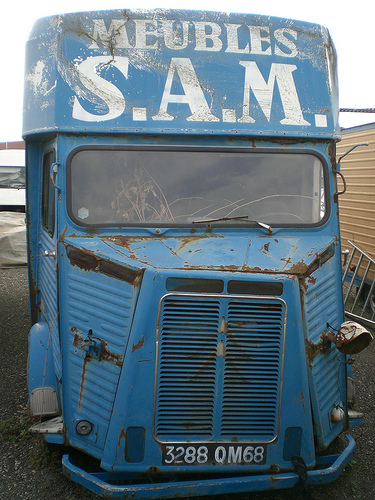 Lovely old Merc diesel - complete, with rusted out floor unfortunately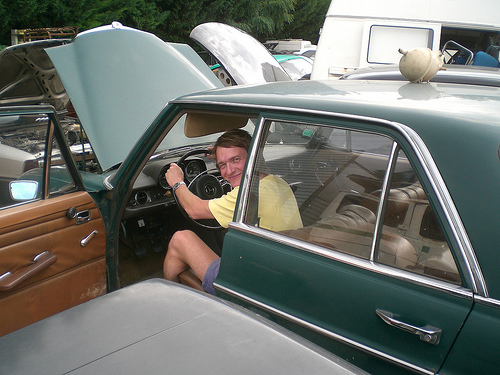 Here's the group shot with Carl representing Switzerland, Remy France and me Uk via Germany. Was good to meet everyone ( amazing the people you meet through this club and common interest) though time did not permit a viewing of Remy's BX brochure library! ( He's also an encyclopedia of BX trim/specs/ and paint names! And his BX Break must be the most 'specced' up example I've ever seen - time to post some photos in the gallery, Remy!)
Carl went on to more scrapyards yesterday and today as we headed up into the hills last night, so hopefully he'll have something to report later.
I got no parts but had a good time and last night sat by a fire up in the hills sucking a few French