Messages: 5 • Page 1 of 1
toddao

BXpat
Posts: 2833
Joined: Fri Jan 12, 2007 5:01 pm
Location: The Hegau
Also from BX World, the French website. As bought in 2005 as a restoration project
One year later
Last week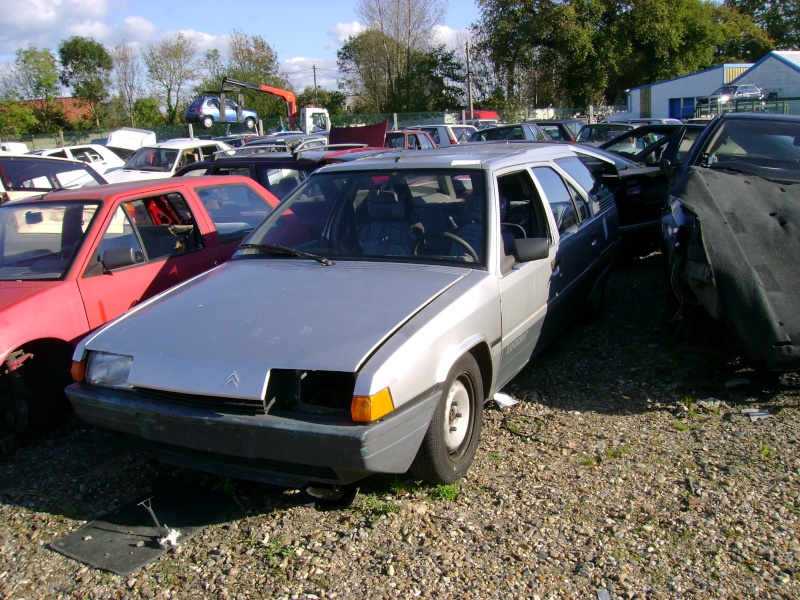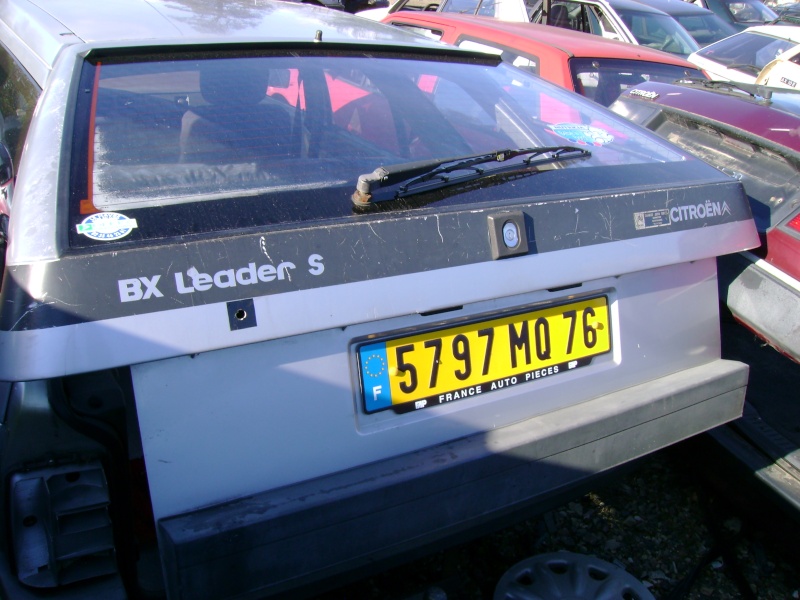 Todd
this yellow writing is really hard to read
---
Tim Leech

Over 2k
Posts: 15522
Joined: Tue Apr 15, 2008 11:12 am
Location: Ashby
My Cars: too many....
x 125
---
Jayboy

BXpert
Posts: 385
Joined: Wed Aug 03, 2005 1:20 pm
Location: Isle of Man
Don't worry - that's a different car! I've just been on BX World cos I didn't believe he would have scrapped it. If you look closer the registration numbers are different, ending 76 and 78. Also the one in the scrap yard has a supplying dealer sticker on the tailgate and also has much clearer and less faded badging.

Still sad that such a rare car was seen in a scrapper just a year ago. Only 300 Leader breaks were made!
CCC BX Columnist
'89 16v P1
'90 BX GTi 4x4, 16v P2, 19 TZI auto A/C estate
'92 BX 19 TGD (now 17 Turbo D)
'93 BX 19 TXD estate & 19TD van
'93 ZX Volcane TD 3 Door
'71 DS 21 EFi Pallas, '86 Visa GTi ,
'98 Xantia Activa P1
'07 C4 by Loeb
3 x 2CV, 1 x Mehari
---
ren16tx

This weeks BX legend

Posts: 494
Joined: Thu Oct 19, 2006 12:35 am
Location: Aldershot,hants, UK
---
Jayboy

BXpert
Posts: 385
Joined: Wed Aug 03, 2005 1:20 pm
Location: Isle of Man
Good luck finding one Chris! A source I saw the other day suggested that 500 were produced, not 300. Still blinkin' rare though!
CCC BX Columnist
'89 16v P1
'90 BX GTi 4x4, 16v P2, 19 TZI auto A/C estate
'92 BX 19 TGD (now 17 Turbo D)
'93 BX 19 TXD estate & 19TD van
'93 ZX Volcane TD 3 Door
'71 DS 21 EFi Pallas, '86 Visa GTi ,
'98 Xantia Activa P1
'07 C4 by Loeb
3 x 2CV, 1 x Mehari
---
Messages: 5 • Page 1 of 1