My old white phase 1 Bx 16v is for sale from it's current owner who has asked me to advertise it for him.
Very good condition with 65k miles on the clock IIRC.
Recent cambelt, waterpump and service. Full stainless exhaust. Immaculate interior trim, everything works on the car.
Will come with 12 months MOT.
Note: the clutch currently slips under hard high revs and therefore the car will also come with a new clutch fitted but with the buyer having the option of either the standard gearbox fitted or a GTi6 box fitted. Your choice.
£1100
If anybody is interested, please let me know and I'll pass my friends contact details on, the car is located in Leicester.
This is a picture of the car 2 summers ago at the CCC meet, please note that the car is on standard wheels and not the Gutmann wheels shown: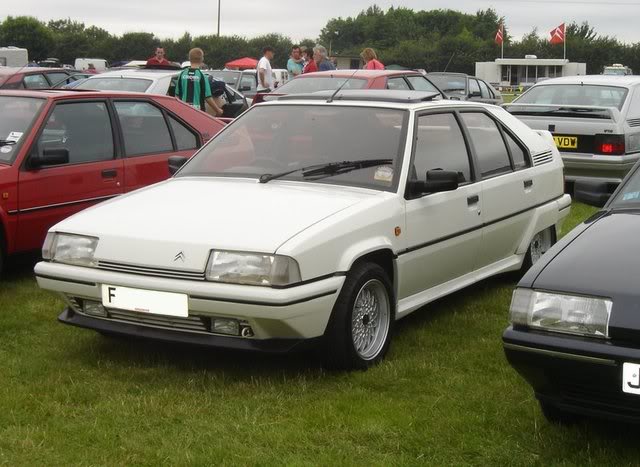 Mike P.