When I first heard about the BXagon challenge, I started to feel the need to get myself another BX, and it seemed like an ideal excuse! Meeting folks at the CCC meet at Wood Green made me more determined and when a 2CVGB fellow member expressed an interest, I headed to Ebay, found a BX locally and bought it.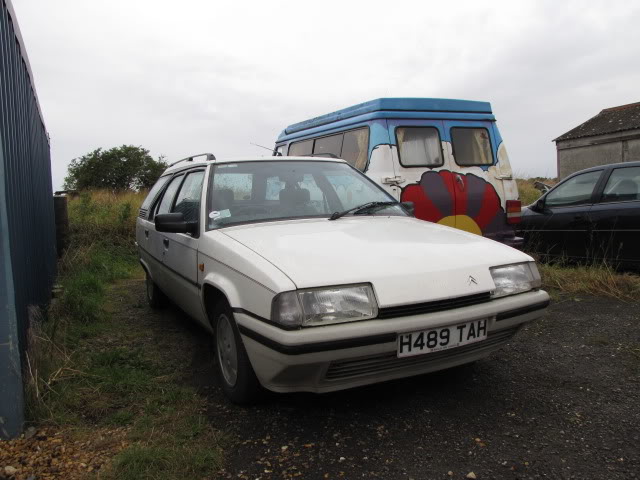 That was probably a fair price. It's got MoT until May but needed tax. Rear arm bearings are shot, it sprung a major LHM leak within a few days and the accumulator needs replacing. Problems with my other two classics mean the BX has been put into mainstream daily service - in the past week, it's clocked up 500 miles. It's also performed to tow jobs that it probably shouldn't have...
Still, I've found time to ignore the LHM leak it still has (well, it's only dribbling) and got arty!
Team Green Tiger is go!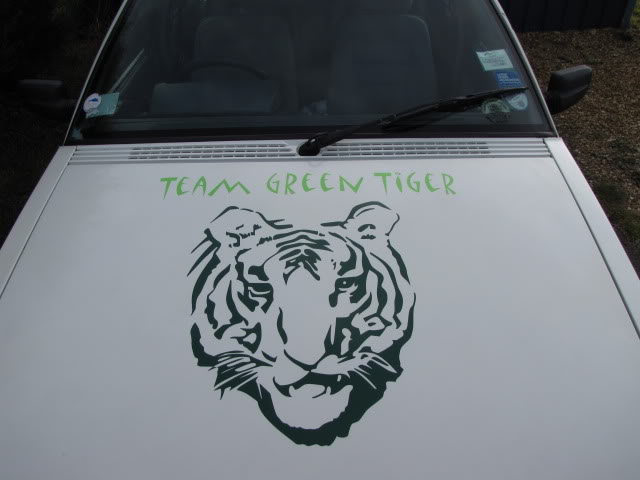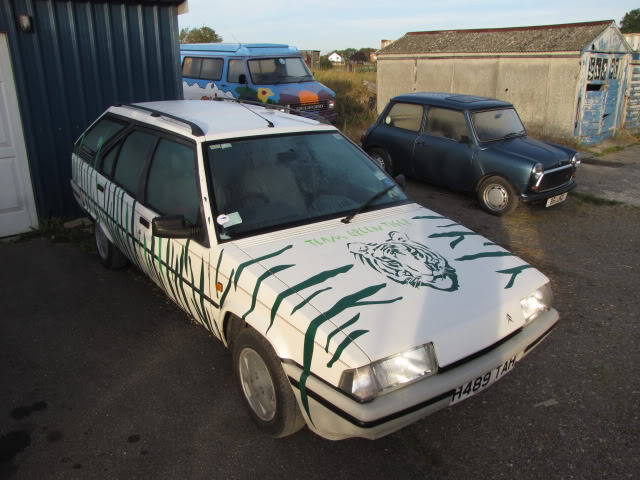 More obviously to follow once I get the ol' girl service and then throughout the trip. I should point out that it's currently my intention to keep the BX after the rally. I do like it...