Hi all,
Finally getting around to making a thread about the BX I bought a few weeks ago, some of you saw the for sale thread and initial photos here:
viewtopic.php?f=20&t=22300
After being sat for 13 years unused on a drive and then garden, I saved it from being sent to the scrappy, which i'm glad I did as it's FAR too clean to scrap! Been looking for a BX for a little while, but almost completely opposite spec to this, really was looking for a high spec late turbo diesel estate, buuuutttt this one was 3 miles from my house and needed rescuing so it's the BX I have!
1 owner from new, 98000 miles on the clock, as straight and honest a car as you could ever ask for!
So, this how we found it: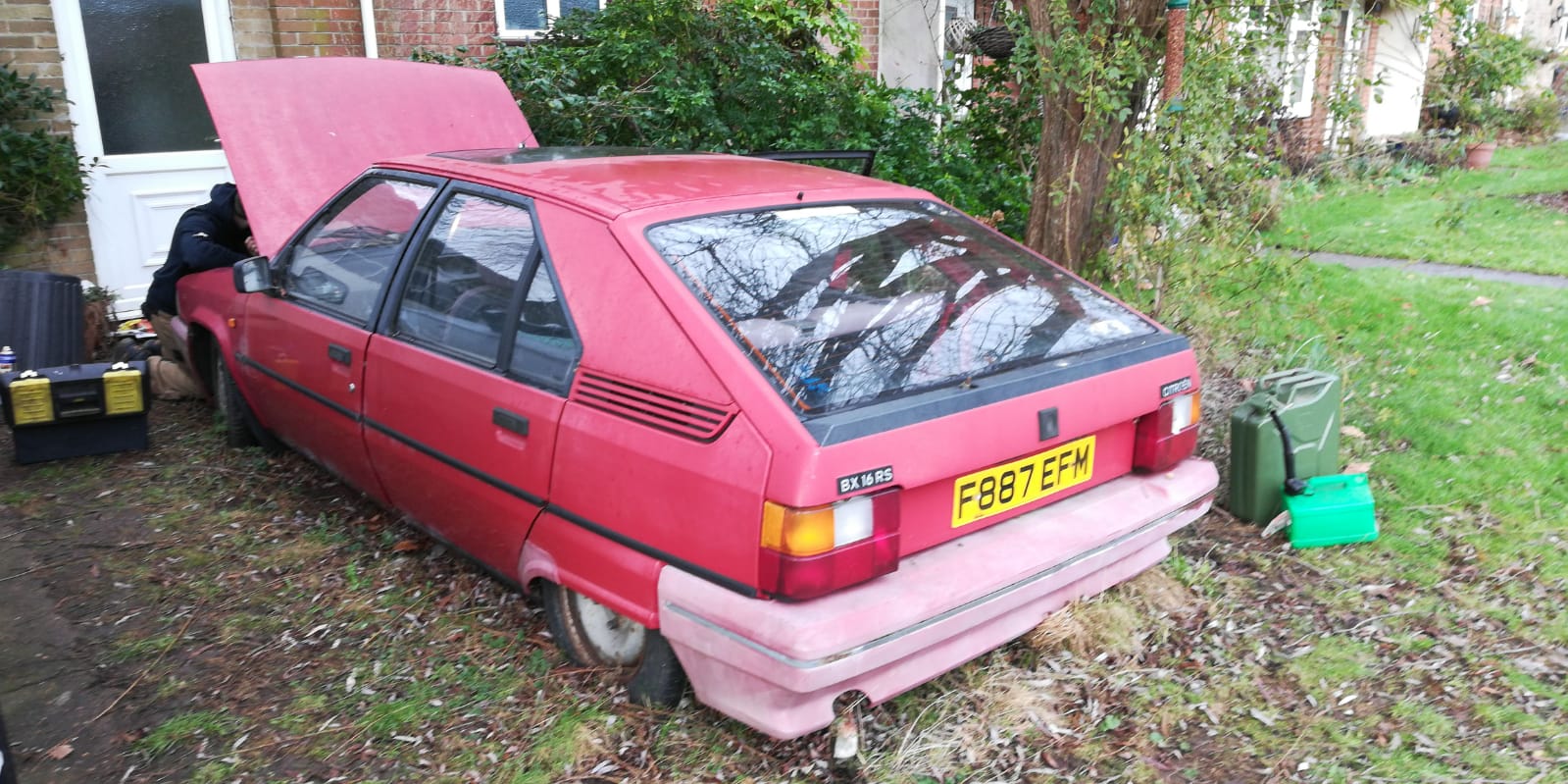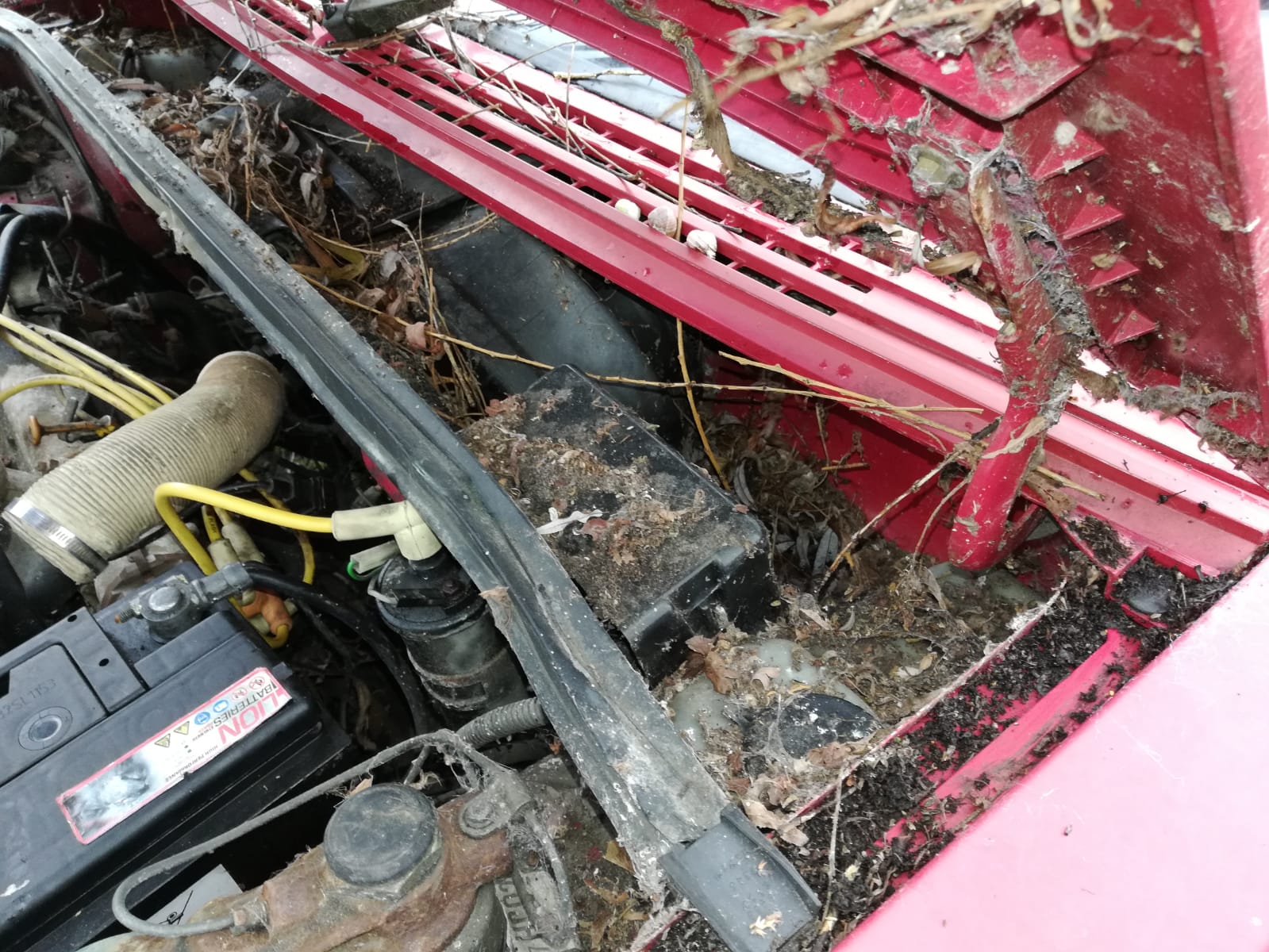 Very leafy and full of cobwebs. After a couple of hours we had it up and running, threw a battery on it, a clean up of a few crappy ignition connections and some fuel in it and it fired right up for the first time in about 5 years! The suspension all seems to work as it should, the brakes working fine, even the central locking and electric windows working without fault.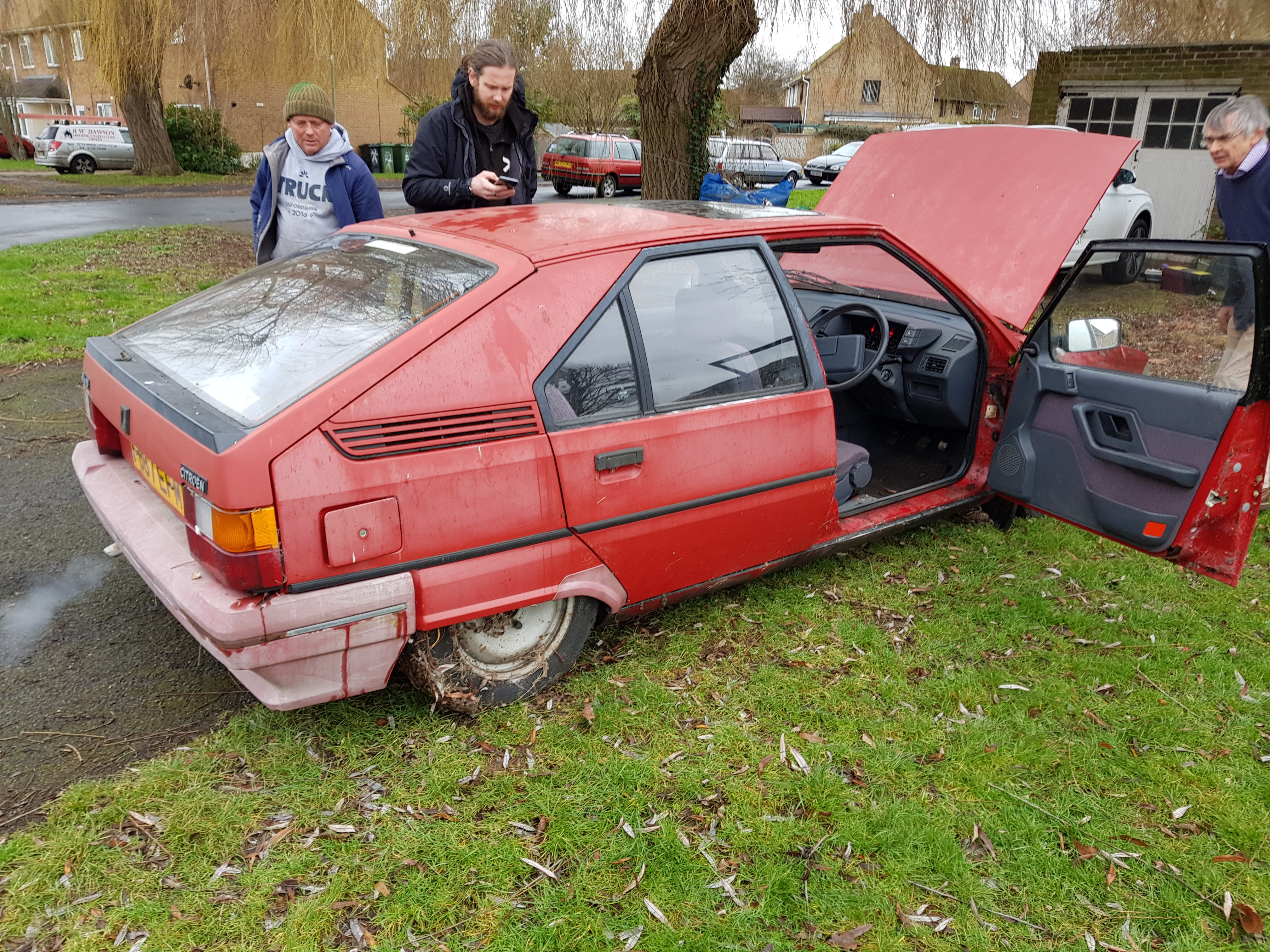 In the background is my daily driver 405 estate and my friend Ben's 305 estate.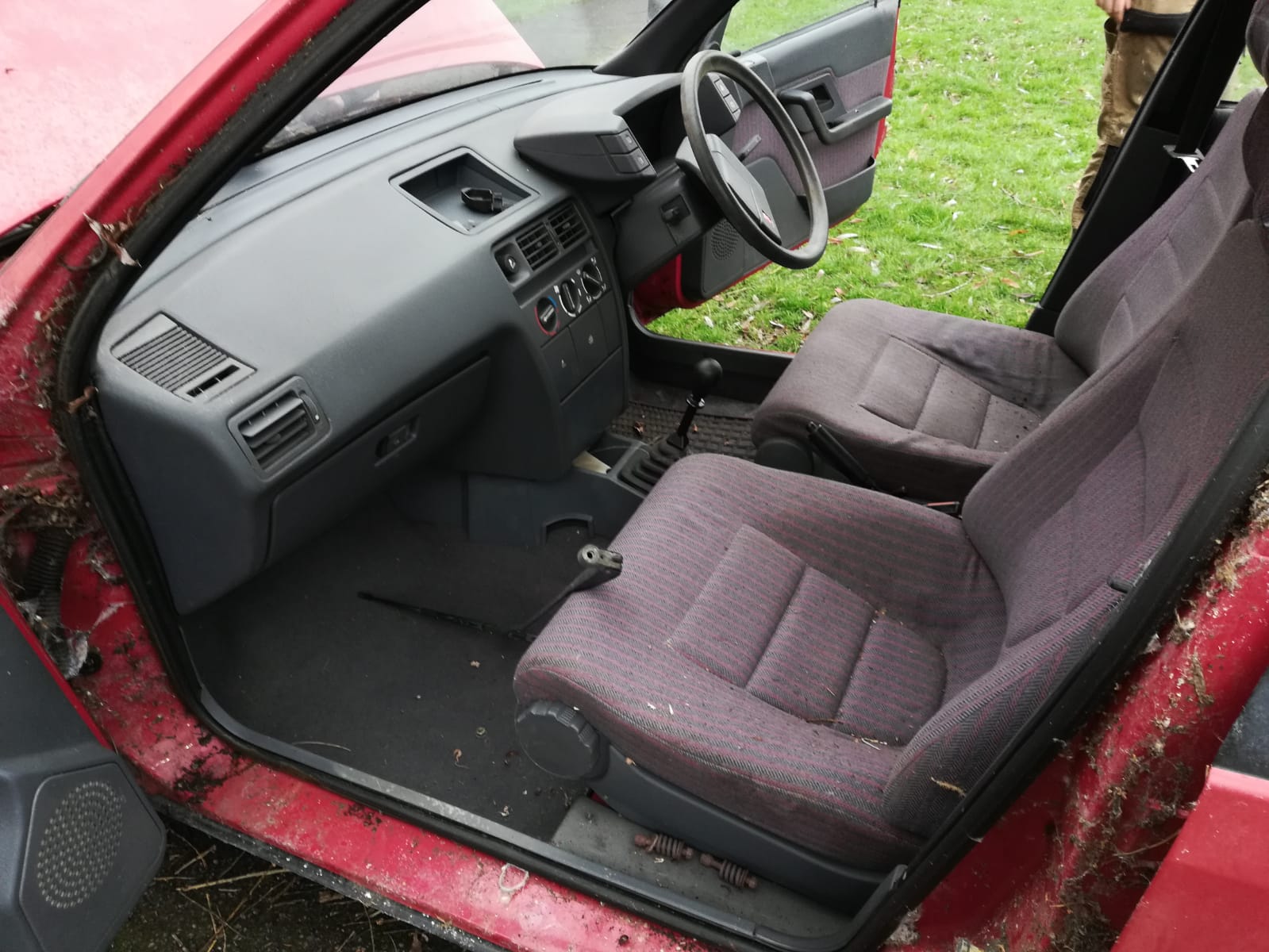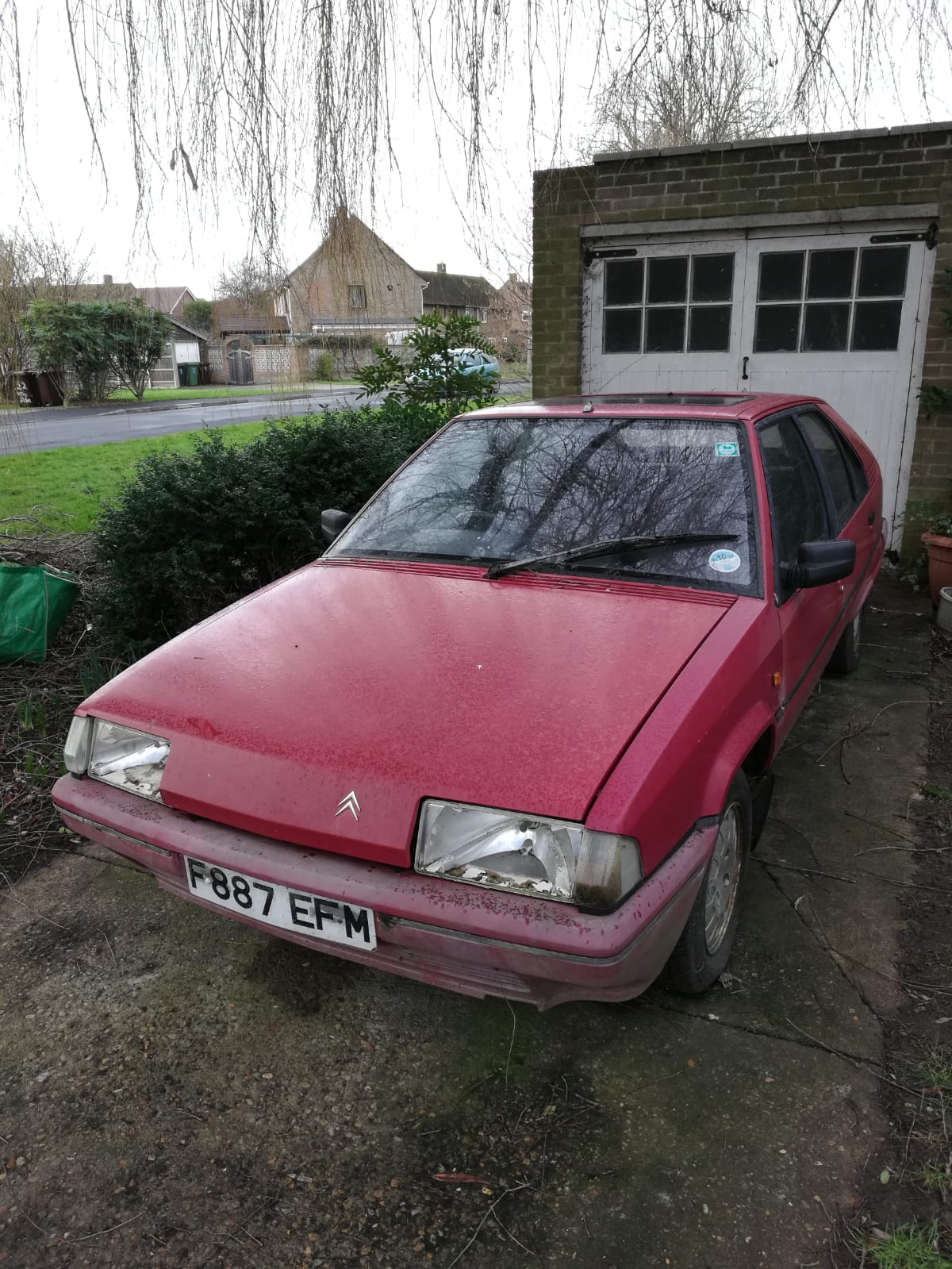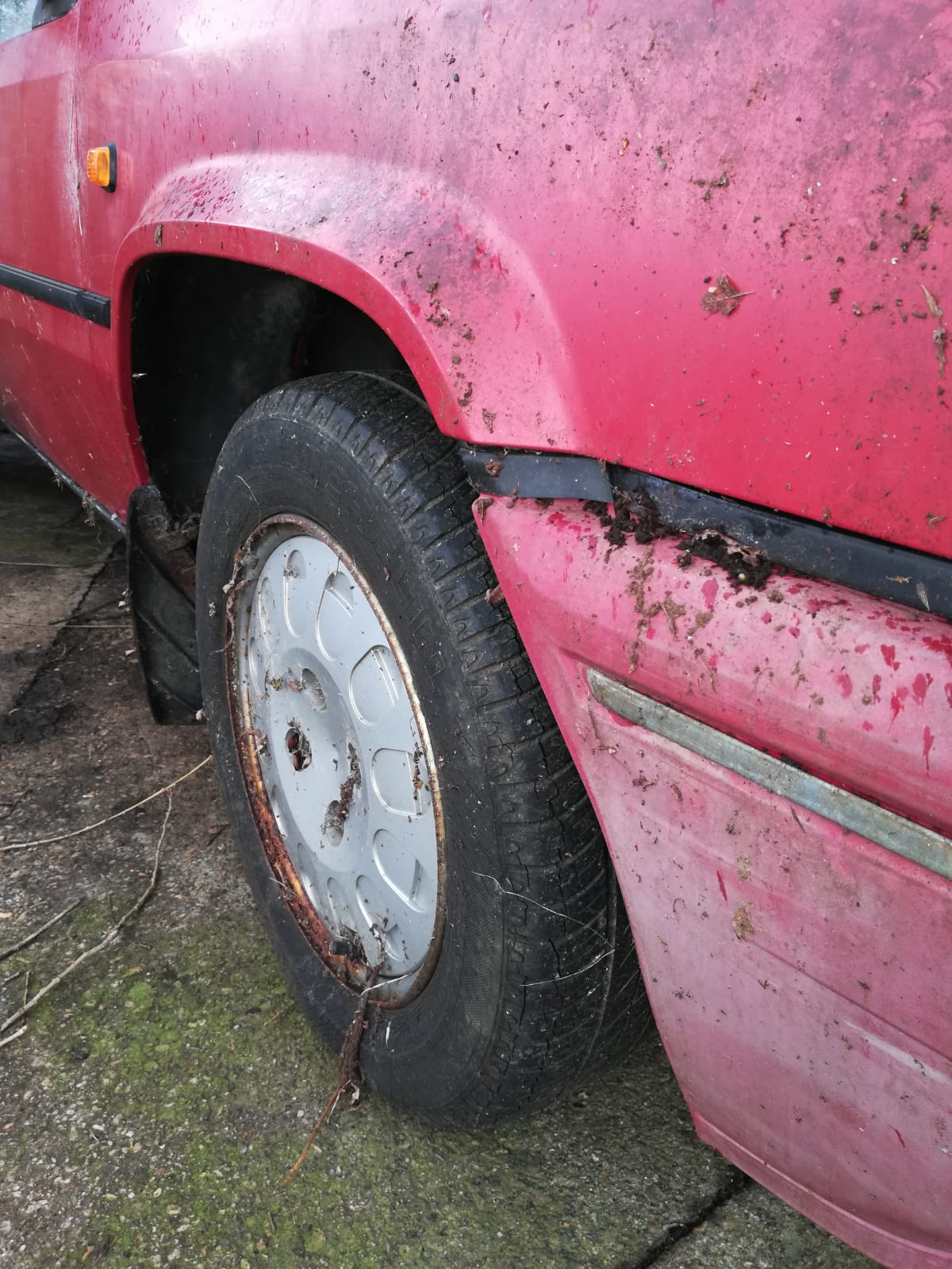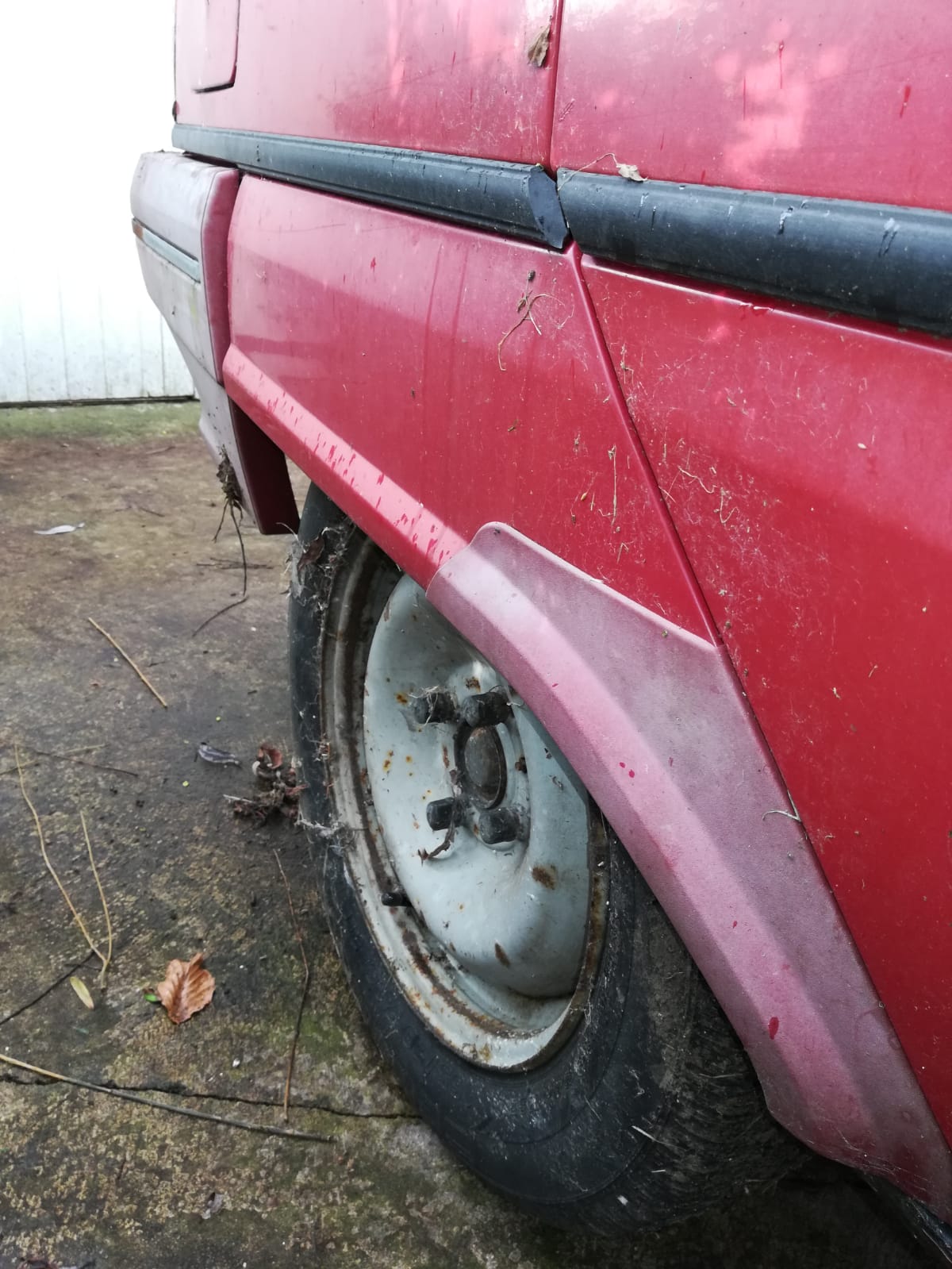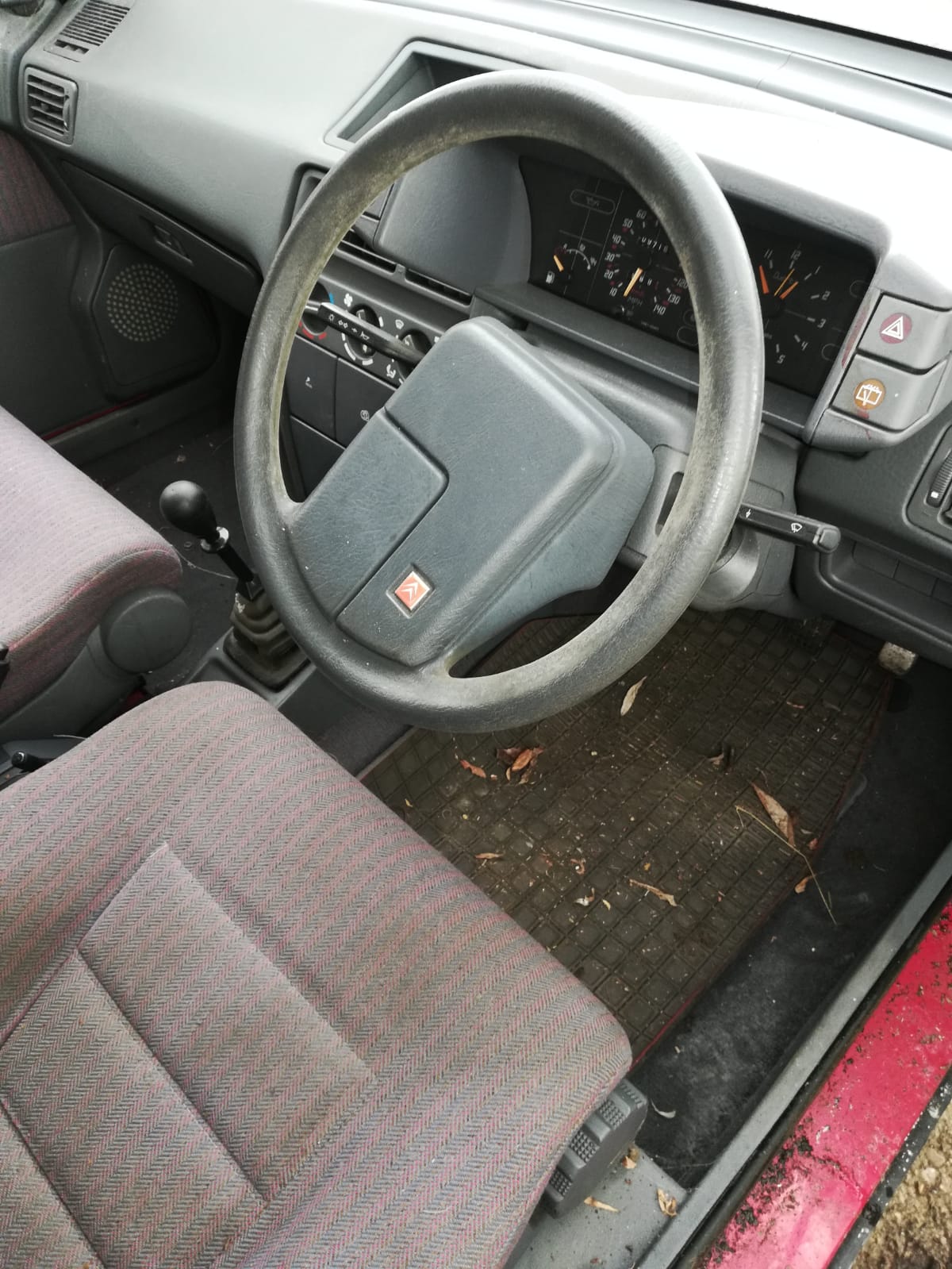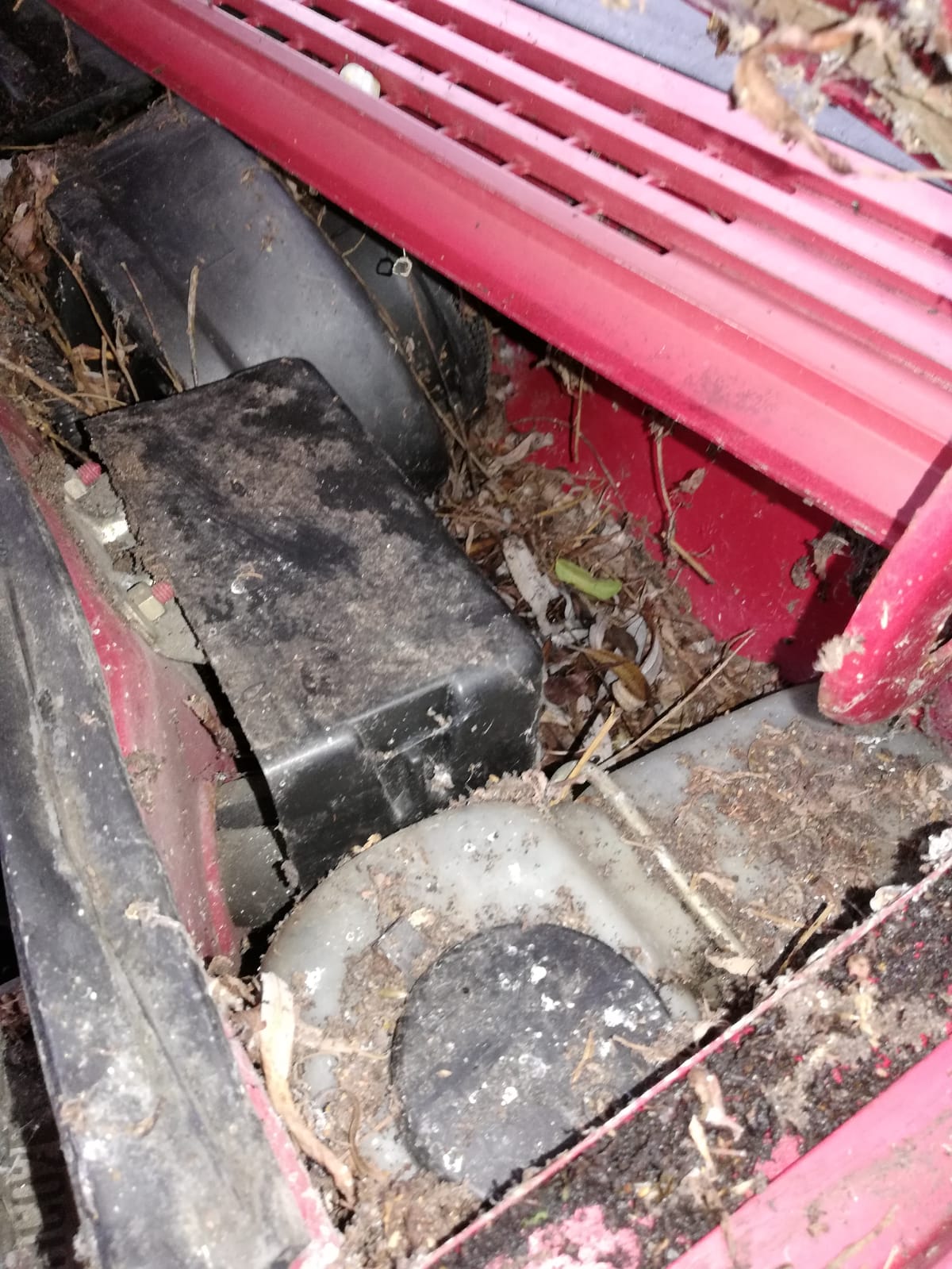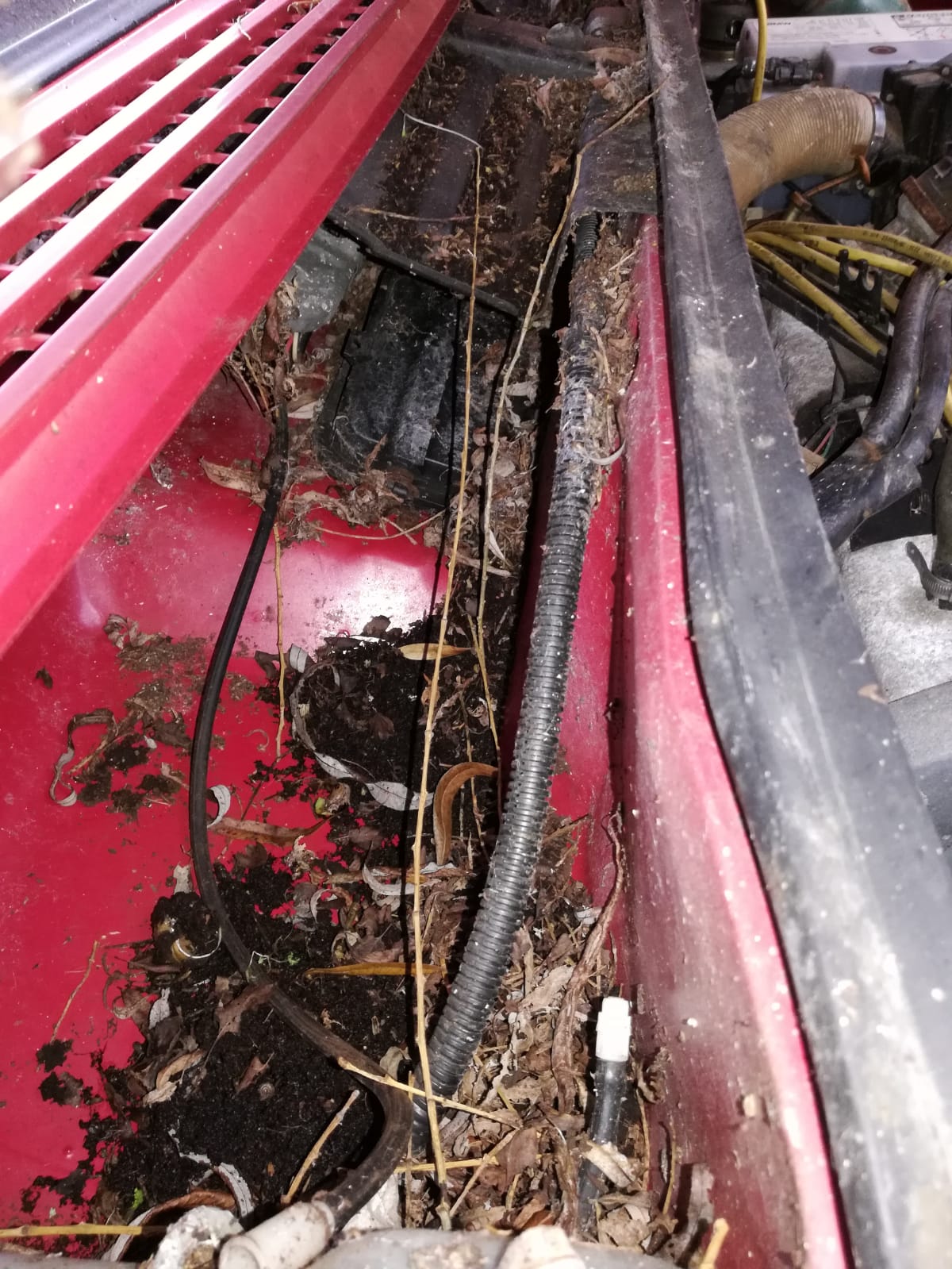 The above happened on a Saturday afternoon, we returned to next day to actually buy the car and get it home, I completely forgot to take any photos of this, but we flat towed it back behind the 405, number board strapped on the back. Back at home and it was time for an immensely satisfying couple of hours with the pressure washer!
Before: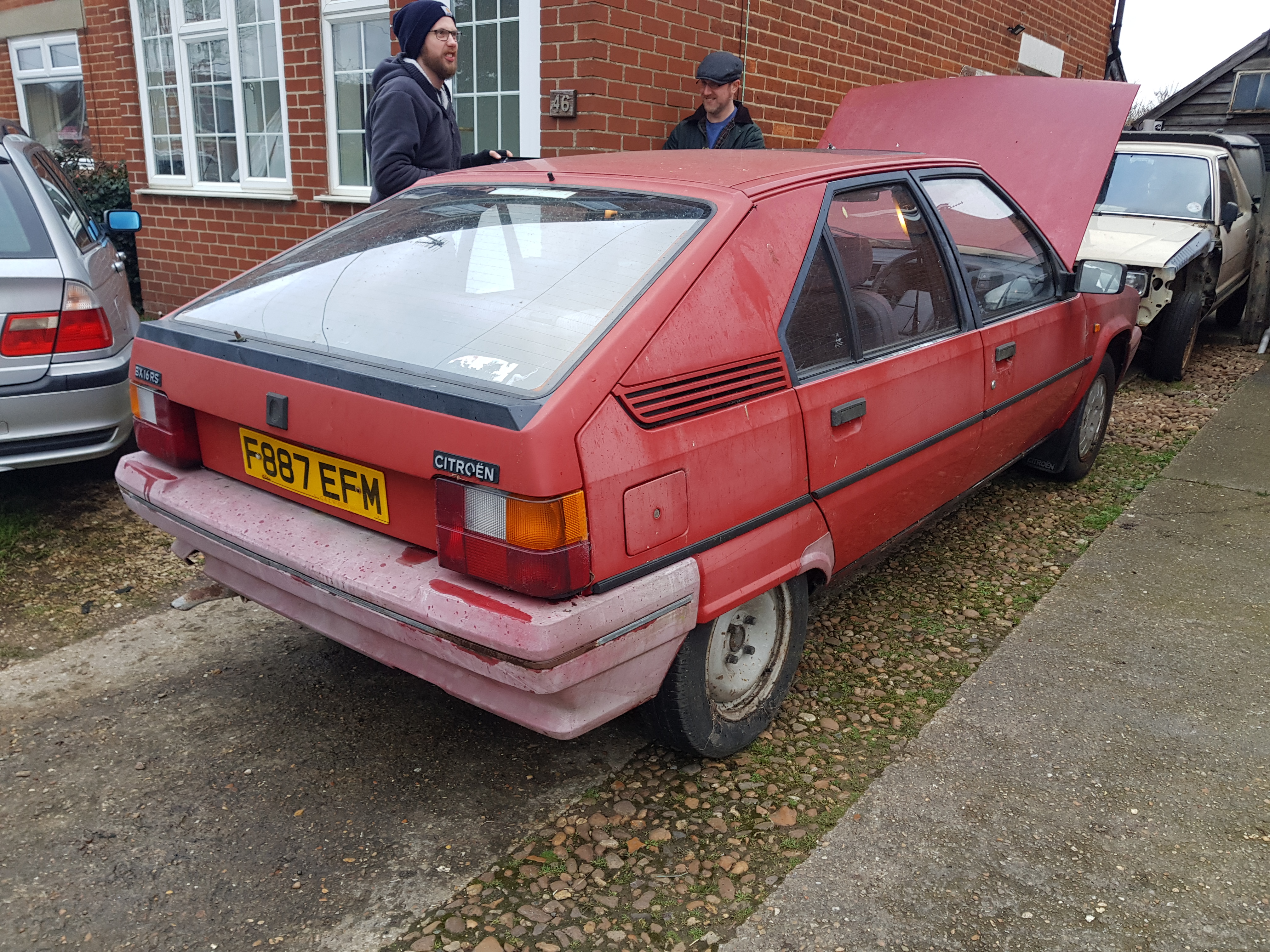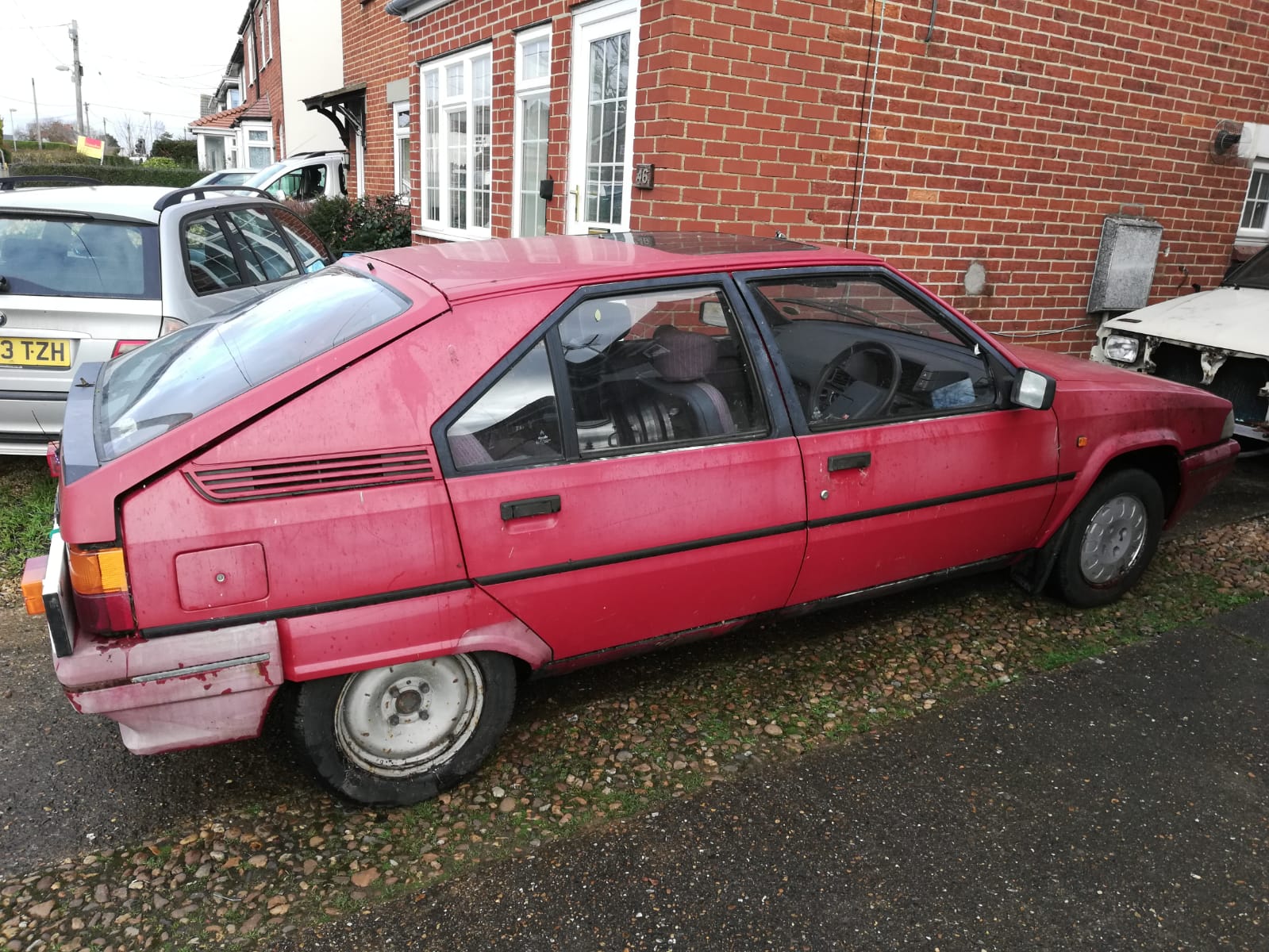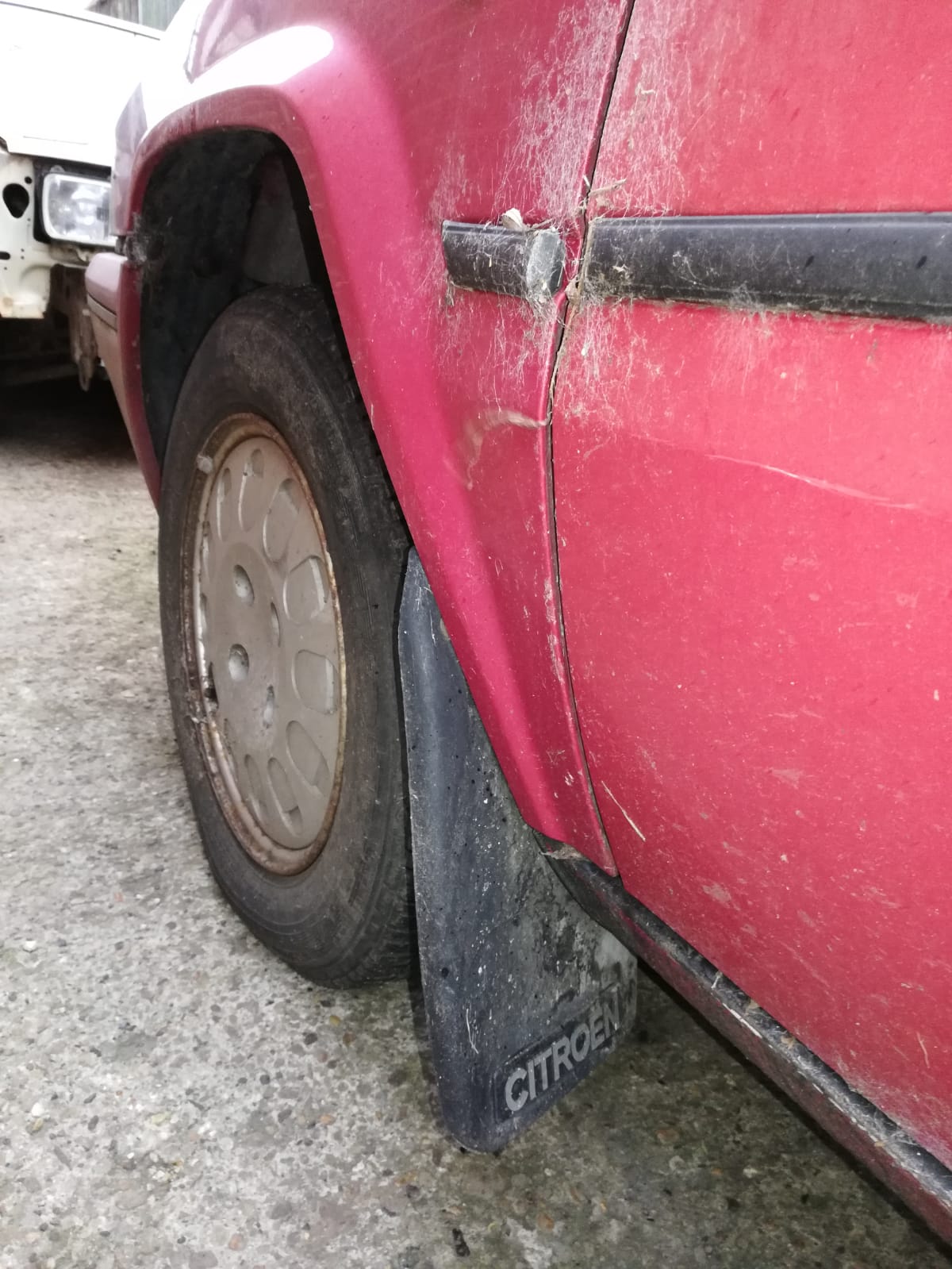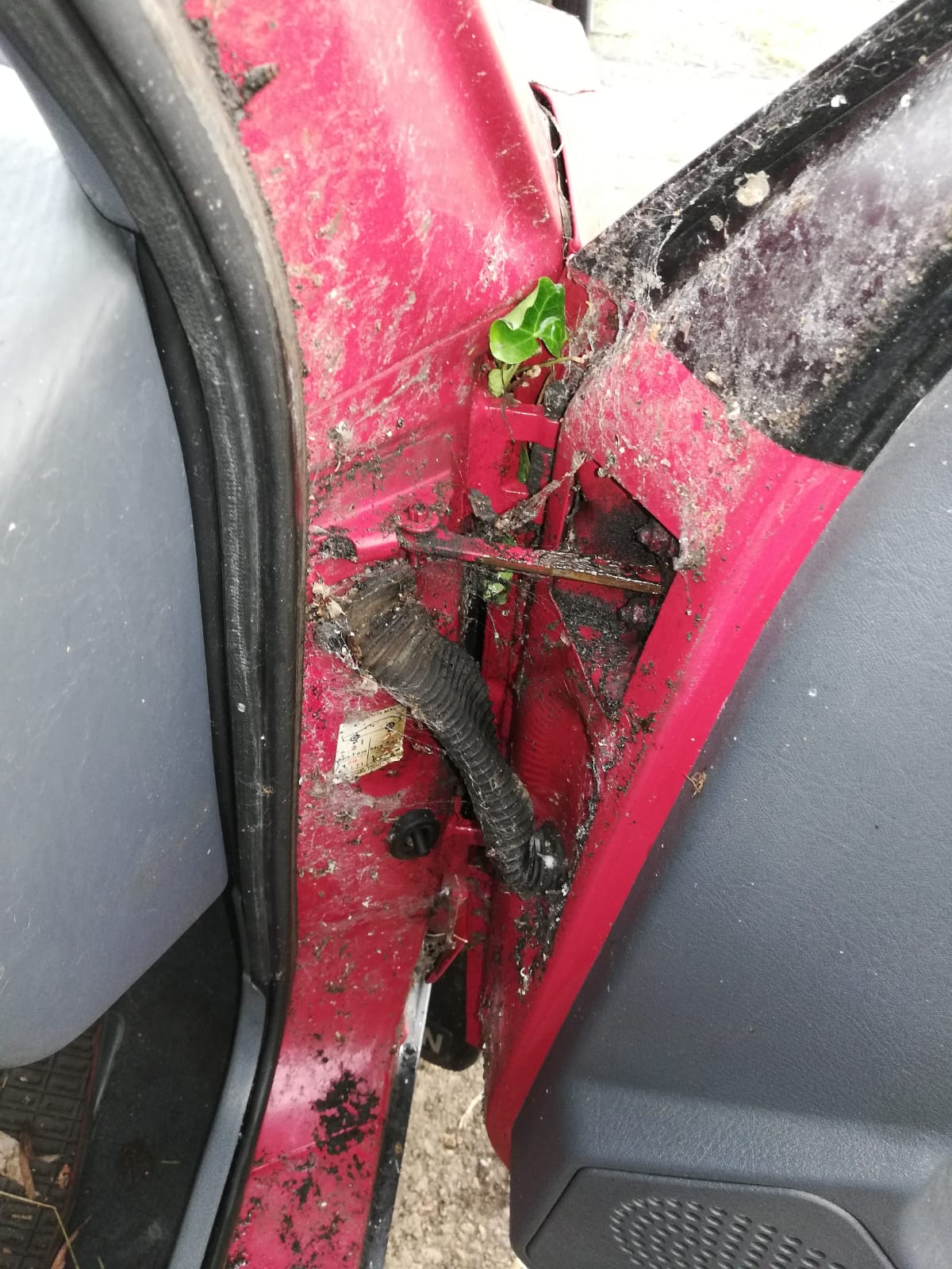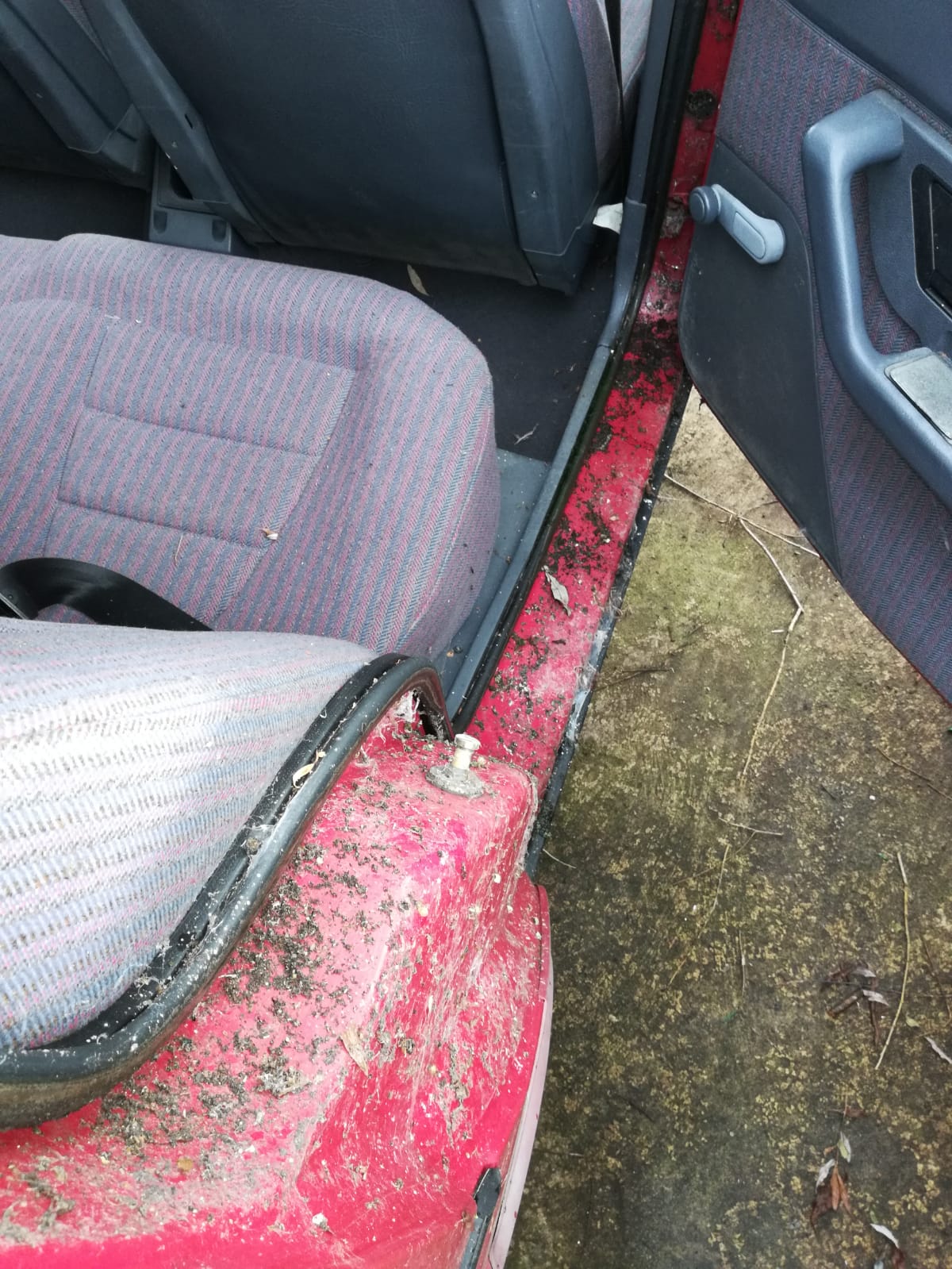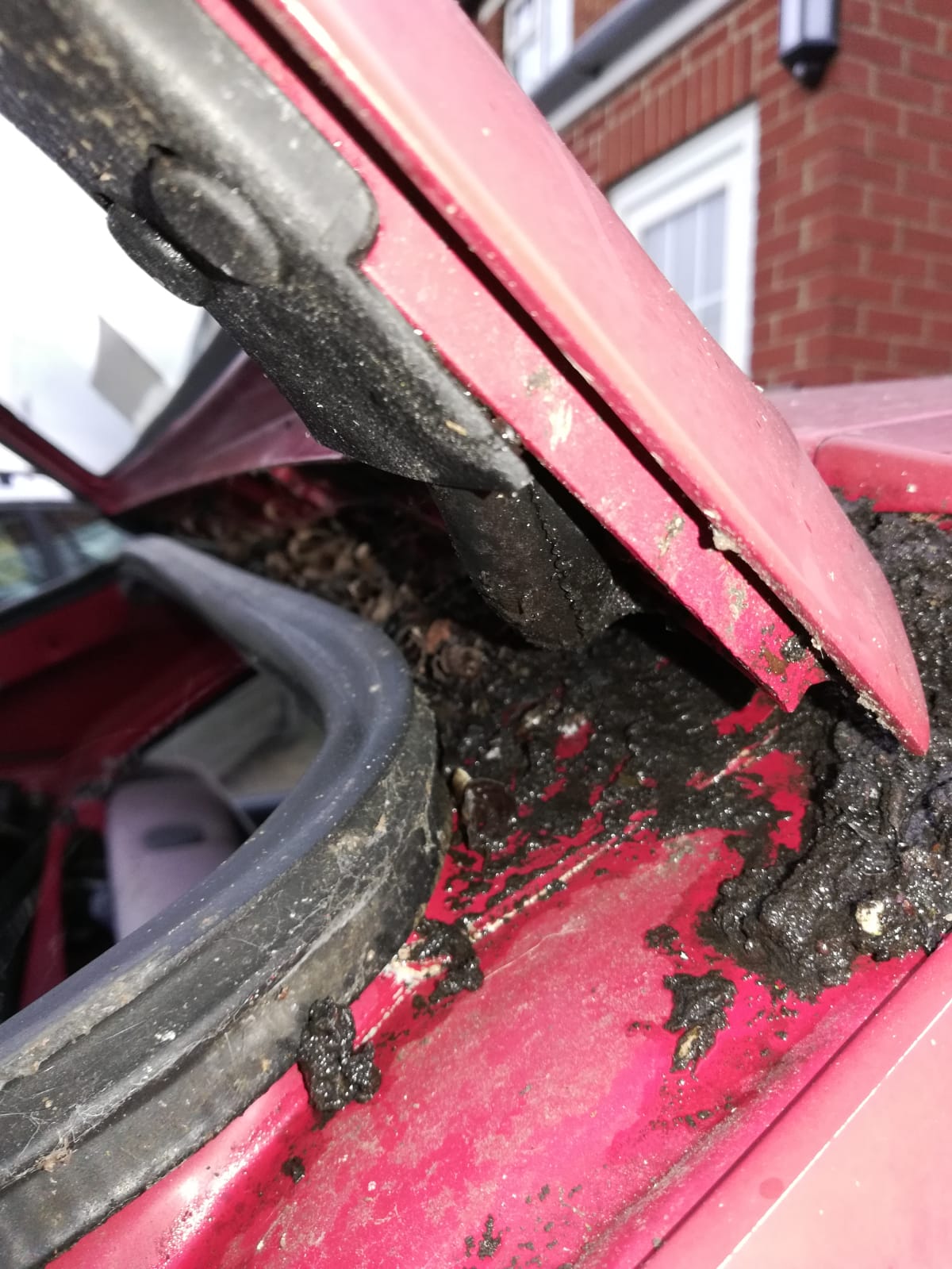 After: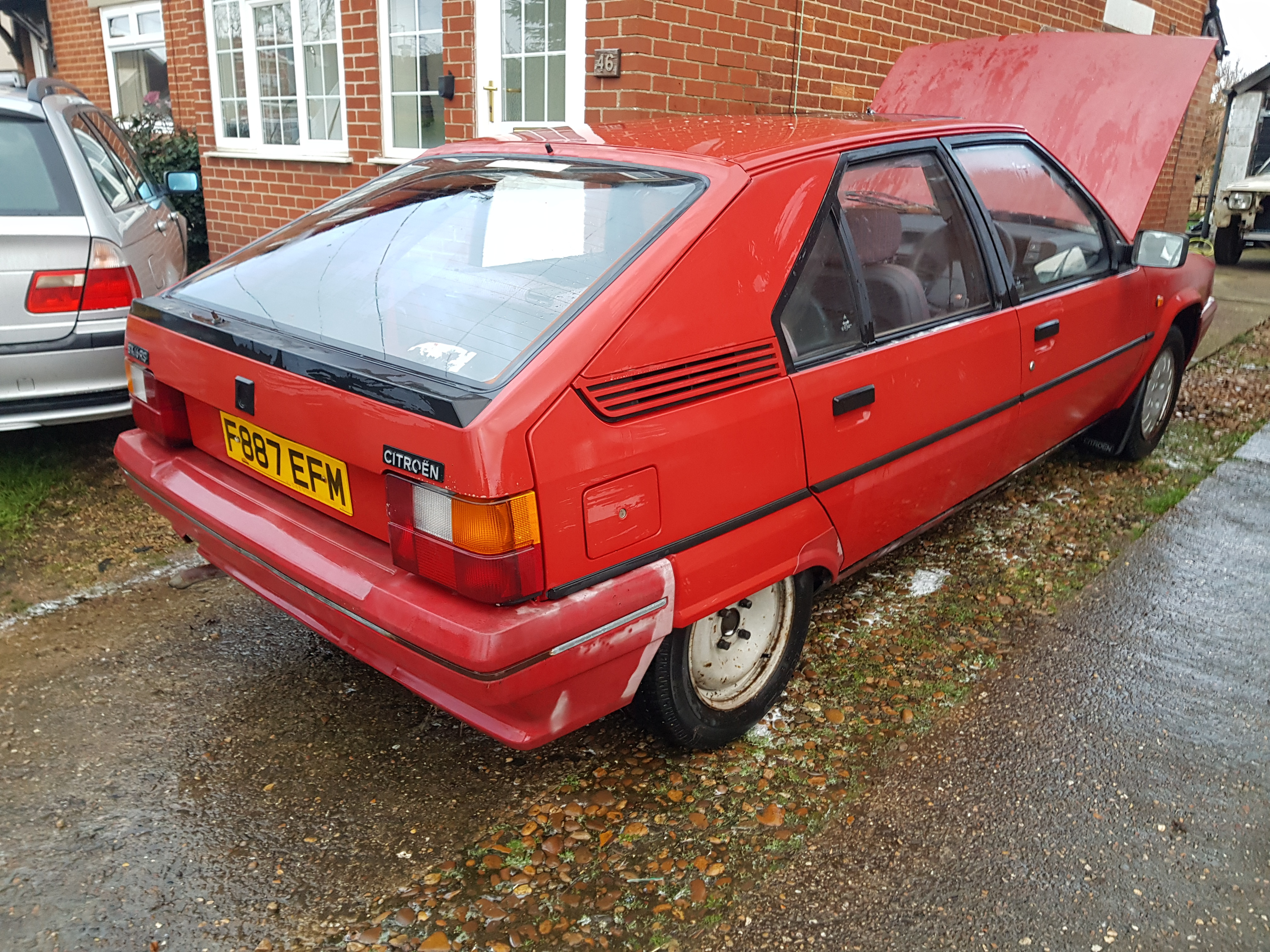 Looked great whilst it was still wet, but it is desperately in need of a polish in the future. It's remarkably free of rust, considering it's been sat on it's belly on grass for the last few years, a couple of patches needed in the boot floor corners and maybe a little on the firewall and one of the inner wings, but it's really very rot free.
Since that initial weekend I've been mostly parts gathering, large overhaul required in the engine bay having sat for so long, cambelt, oil, filters, plugs, leads, dizzy cap etc etc.
I'll do my best to keep this updated as I go along, looking forward to get this back on the road!
Cheers,
George