Cyril sporting a pair of Selective Yellow blubs
Shit photo but you get the feelin right?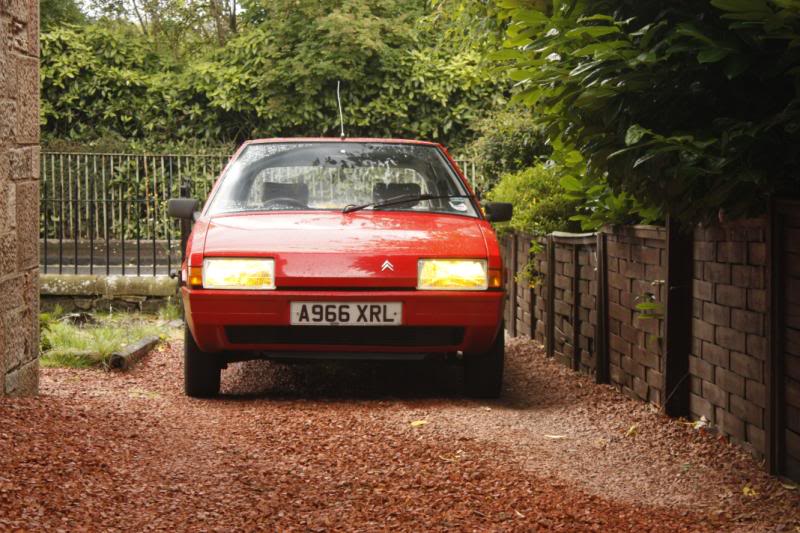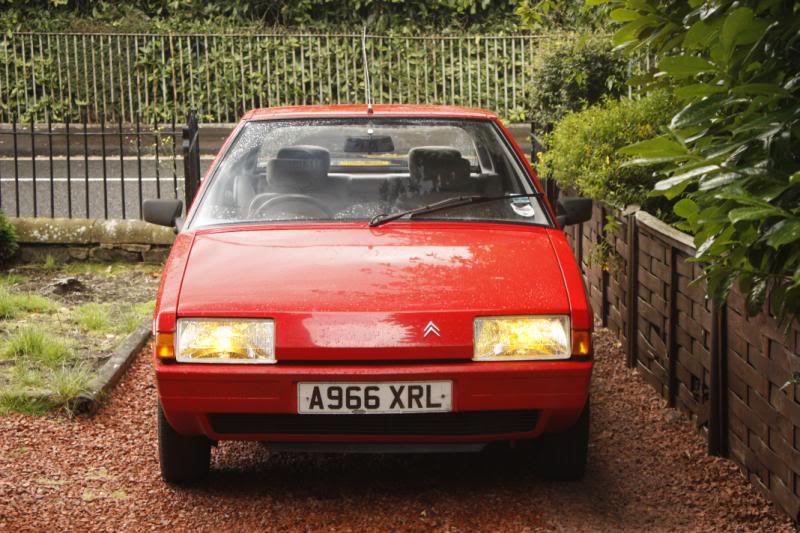 Mk1 BX in red with proppa French yellow lights! this IS it!
Better pics some day..
Obviously, if you wanna actually drive on an unlit road at night you need the whites back but for show these are phat. All BXers must get these for rallies at least!!