Hi all,
I'm new here but a big fan of BX's especcially 16V types.
I'll introduce myself shortly, my name is Tonie and I'm Dutch (yes, the weird type) sorry about that but I'm quite enjoying myself anywhere I go

Anyhow, I drive a Mark2 16V, imported from Belgium so without a cat (the mice are running wildly underneath the bonnet, that's just how it is!
My 16V has got a full leahter interior, on board computer (without the flow meter so no chance of a fire there......

) and I installed a 6-speed gearbox of a Peugeot 306 GTI, runs like a charm with it.
I really enjoy working on BXes, any types, and making them better whenever I get the chance and my latest project was building one good valver from two bad valvers (one burnt down valver and one with a busted engine)
Some of you might know me from the bx16V.co.uk forum, as for the rest....... Hi everybody!
Here are the pictures, some movies and offcourse comments:
It was quite a job but it all came together very nicely and the new car is running like a charm with the engine out of the burnt car.
She ran nice and easy after the first trial, we just needed to place some fluid gasket between the cilinderhead and the thermostate housing because she was leaking. When that was sorted out it was time for the first run.
Happily there is just one thing we need to take care of, the "coolant-level" sensor keeps telling us that we need to check the coolant level. Some times it flicks of and sometime the lights are on. Must be some crummy contact or something. We'll check that out later. First it's time to enjoy.........

Here are some pics and movies to give an impression of the work we did:
(all pictures clickable)
Getting the engine out of the burnt car: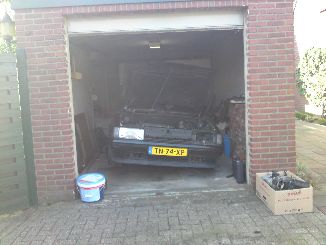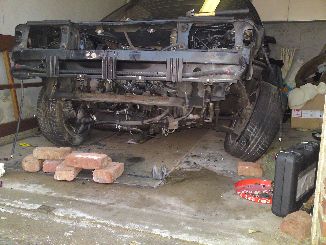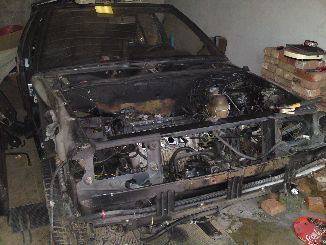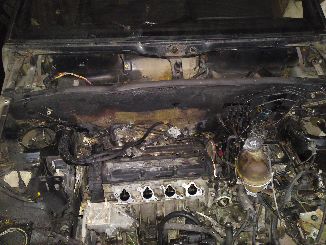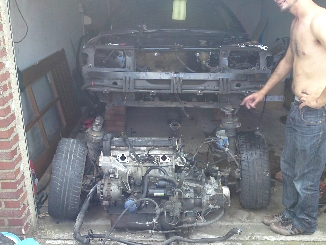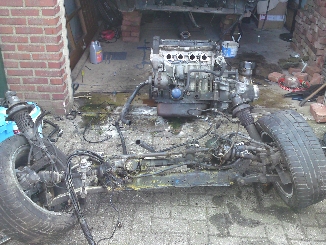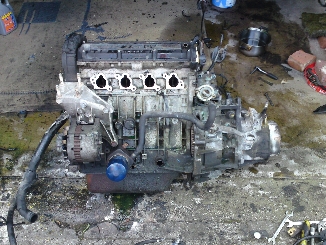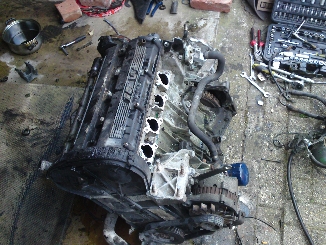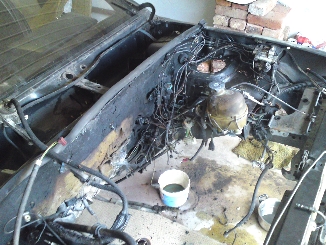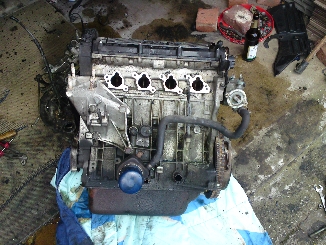 Building the engine in the new car: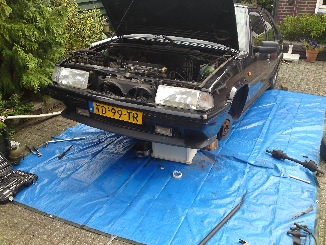 The "new" engine waiting in the background to be mounted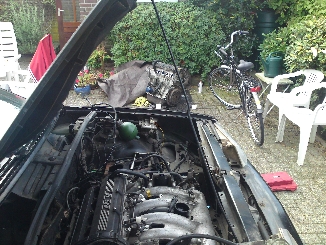 Taking out the gearbox.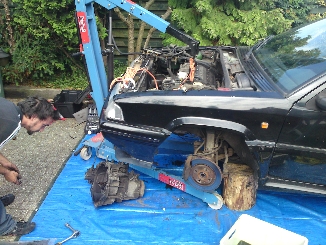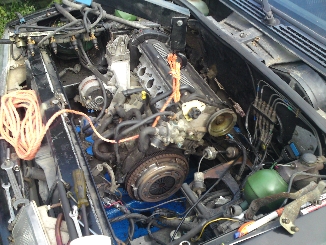 Got it!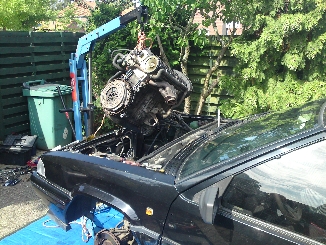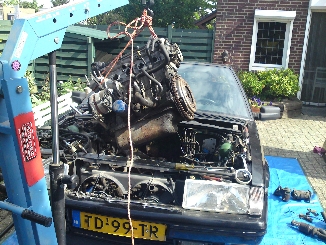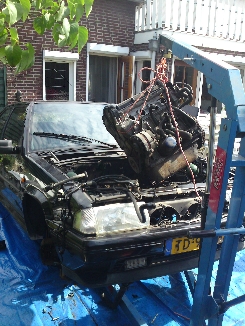 Nice and empty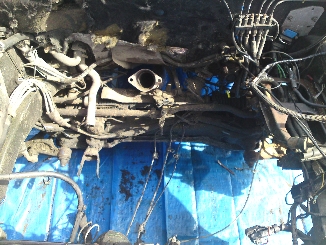 The two engines together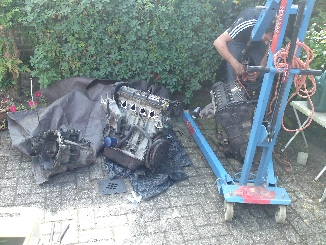 The "new" engine being fitted with some new parts and parts of the old engine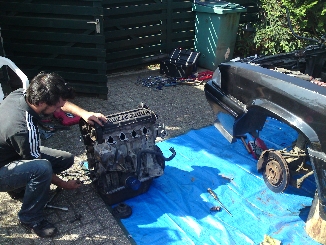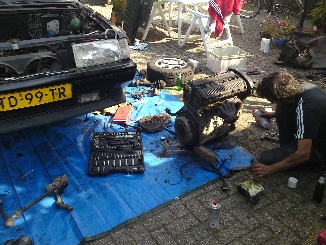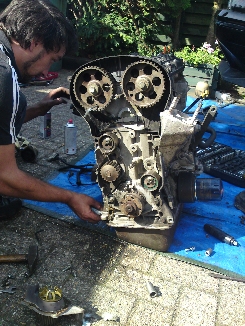 Busted engine is being ripped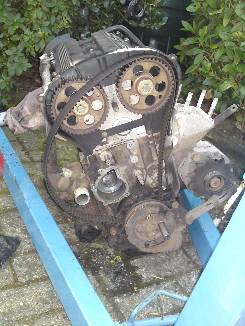 Alternator and some tubes and hoses fitted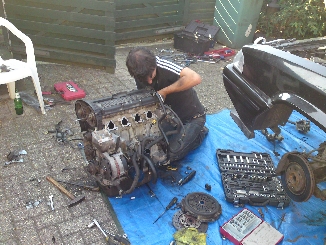 Timing belt placed and covered.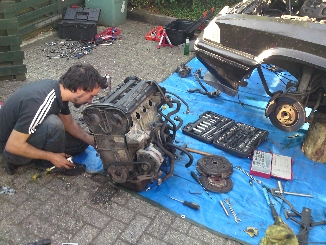 Putting the car back together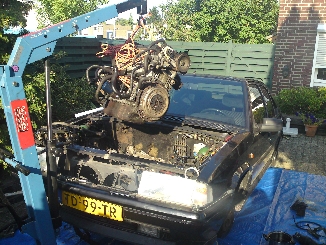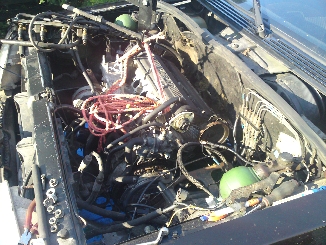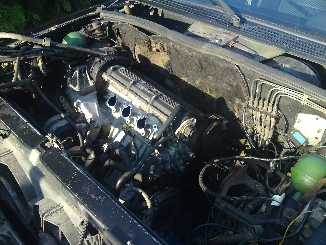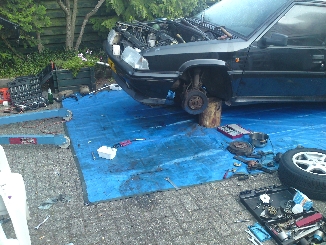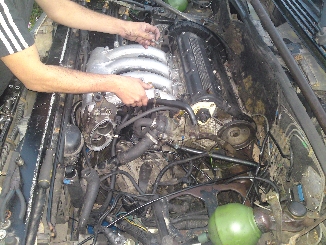 .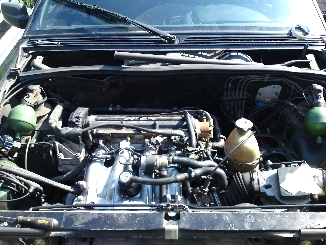 And some movies:
First test run
First driving
First beating