PART1
So here we are. Complete rebuild from the ground up-all gaskets, bearings,rings etc. Around $1500 worth of parts. Ouch. Plus engineers costs. No corrosion around gasket, little bit around the block, but all cleaned up.Valves were mint, as were pistons, liners, camshafts and crank. A bit of polishing here and there, but that was about it. Amazing for a 165000 mile engine. Liners re-honed no problems, everything went back together sweet as a nut. Thermostat ferked, radiator ferked, several hoses ferked,oil filler ferked-not anymore thanks to pete. Got mint set of rad hoses from OZ,and other stuff.Cleaned and repainted block, inlet manifolds,and other bits, and got cam cover sandblasted and powdercoated back to factory.
heres a few more earlier pics of reassembly....mostly thanks to my old man, who realised quite quickly that us workin on it only on weekends would result in gettin it finished around 2018! So he has reassembled bits and bobs during the week, after my frantic cleaning,polishing and reassembling in weekends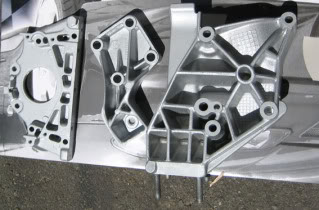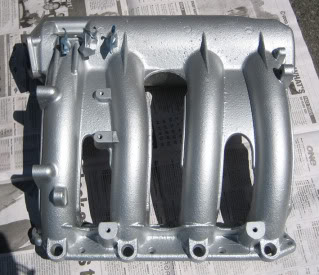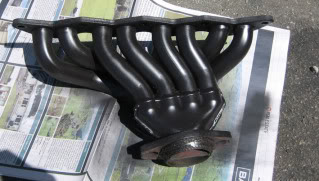 freshly rebuilt bottom end, all mint, bit of polishing, bit of measuring, all good with new bearings and seals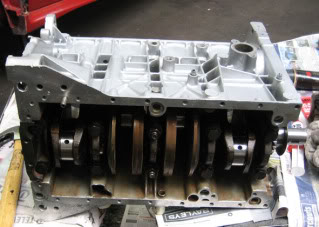 and cleaned and re-honed liners, with inspected and rebuilt pistons.choice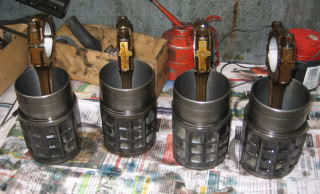 and cleaned and polished top end.Came up mint too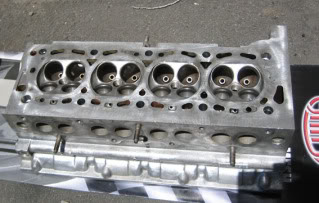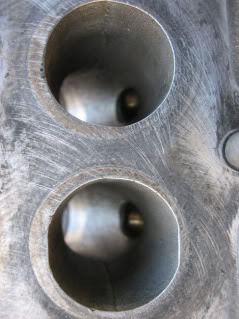 cleaned valves, needed nothing,measured em up, inspected em, all minter.LOLed at my dads bit of cardboard.works tho.and they went back in as they came out.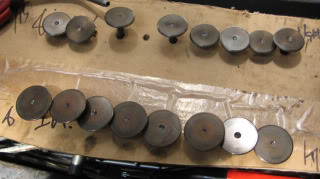 All in all, very happy! Havent forked over a fortune to a rebuilder, and havent done excessive amounts that didnt need doin. These engines are AMAZINGLY built, well lubricated, over engineered minters.
Heres the engine about to have camcover refitted
freshly sandblasted cam cover-magnesium rough as guts, was gonna grind 16v logo back, but gave up-coating got into the crappy casting and was gonna take forever, so went with good old silver pen!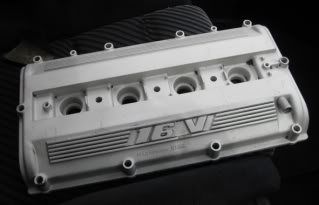 Engine almost done...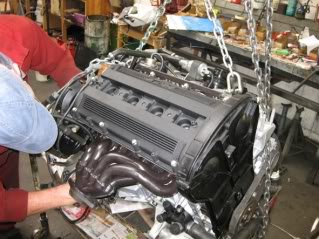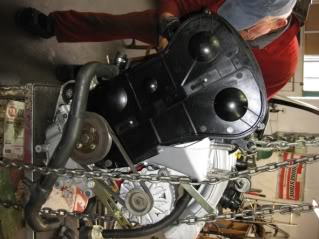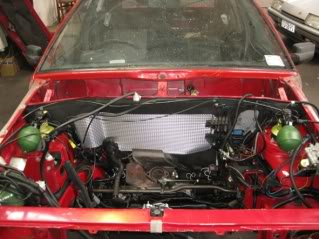 Painted ugly corroded gearbox end-will get everything plated on next one...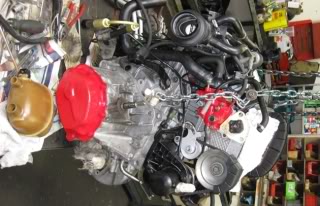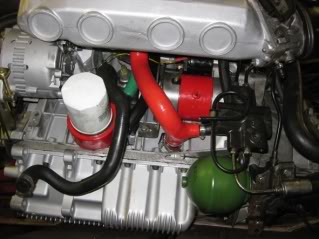 Here is the rooted heatertap.So clogged with crap it couldnt move more than 3mm.Lesson-keep water filled with antifreeze, use regular like, and dont let contaminants in.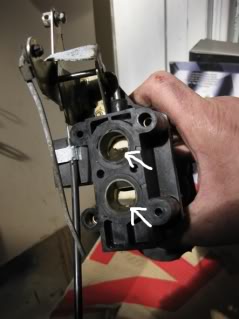 Engine 99% there, pretty much ready to go in....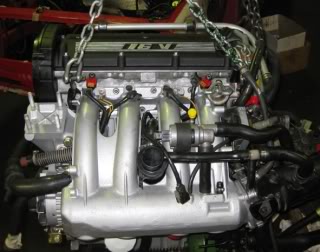 This is what you have to do to really get at the heater assembly-without removing dash.Might as well have in hindsight! Still wary as to whether
the dials actually work, so will put engine in and running,and get heater bits in to check it all before reassembling dash etc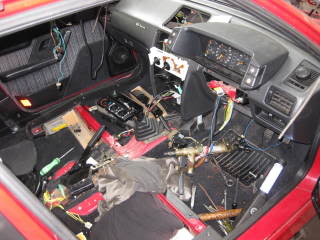 Was aiming to have car to painter by mid april hopefully. Not