This is the TZS i picked up a couple of weeks ago in York. It had done 70k with one owner in 20 years to July '10, and 10k with the last owner to xmas, and then appeared at auction where the guy i bought it from got it. 5 months MOT and taxed as disabled til July.
Looks like a small animal has been at the tailgate just under the Citroen badge.
-
-
-
Out in the field -
-
-
Looks like the Saab doesn't want to get left out -
-
I like the interior, soft groovy tweedy seats man and it's airy esp. with that big sunroof
-
-
There are a few issues with it but all in all i am enjoying the car. It's very nippy, and the engine sounds sweet unless you push it when it's cold, and economy so far is around 30mpg - mostly town driving. It seemed to do alot more on the run when i brought it back, especially across the Irish sea

I particularly like the styling of this trim combo in white, i think it looks across between the bond underwater Lotus and something from buck rogers.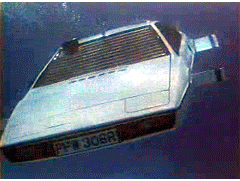 There are a few rust spots which have been treated / converted for the time being, will sort properly when warm and sunny. Hole in boot, small holes in c pillar bottom and windscreen surround, but it's pretty good underneath and hope to take preventative measures here also. Michelins all round and all high pressure LHM and fuel lines greased up i take to be a good sign. It will need a new clutch at some point and i'm not sure if the cambelt has been done. One strut is also leaking, (not the return pipe) and they're groany, and the silver shafts are worn / heat tarnished so i'll need some new ones but ride is good and supple. It jumps up on startup. Rear quarter windows in good cond.
I/the garage has so far done:
freed and lubed clutch L-arm pivot. Clutch useable and alot lighter. Cable is ok. Acc and rear spheres changed. Choke adjusted, starts ok from cold now and fine from hot. Oil, oil filter, air filter and fuel filter are all new.
Things to do:
Rust and bodywork remedies
Spark plugs and leads
Clutch
Cambelt?
Check mixture and clean carb / check all lines.