A month ago almost to the day i was celebrating the mot pass of dads GTI Hurricane.
Well last night it was hit by 60 year old woman ,whist it was parked outside his house, although her age had nothing to do with the accident the fact that she was 3 times over the drink drive limit did

.
To be honest he was lucky he was not caught up in the accident as he had just parked it up and as he went into the house she hit his car pushing it 3 doors up the road.
She then drove off but stopped just up the road where she was arrested.
It doesn't look good for the car and dad is well upset as it is/was his pride and joy.
Anyway here are some pictures i took tonight sorry they are a bit dark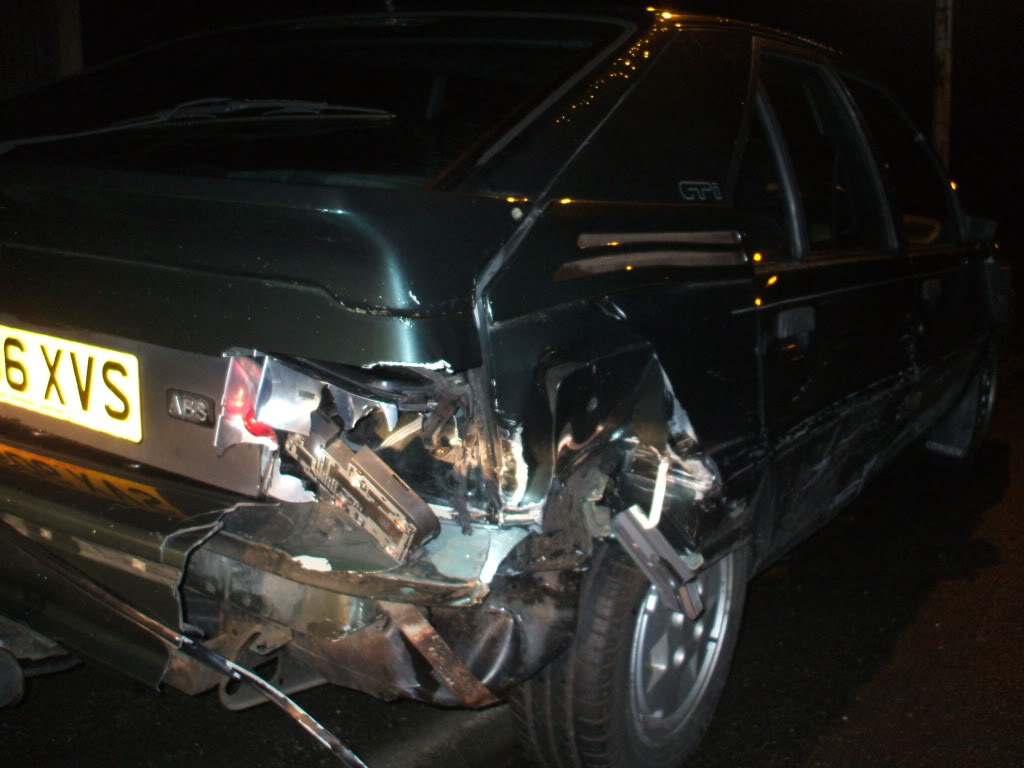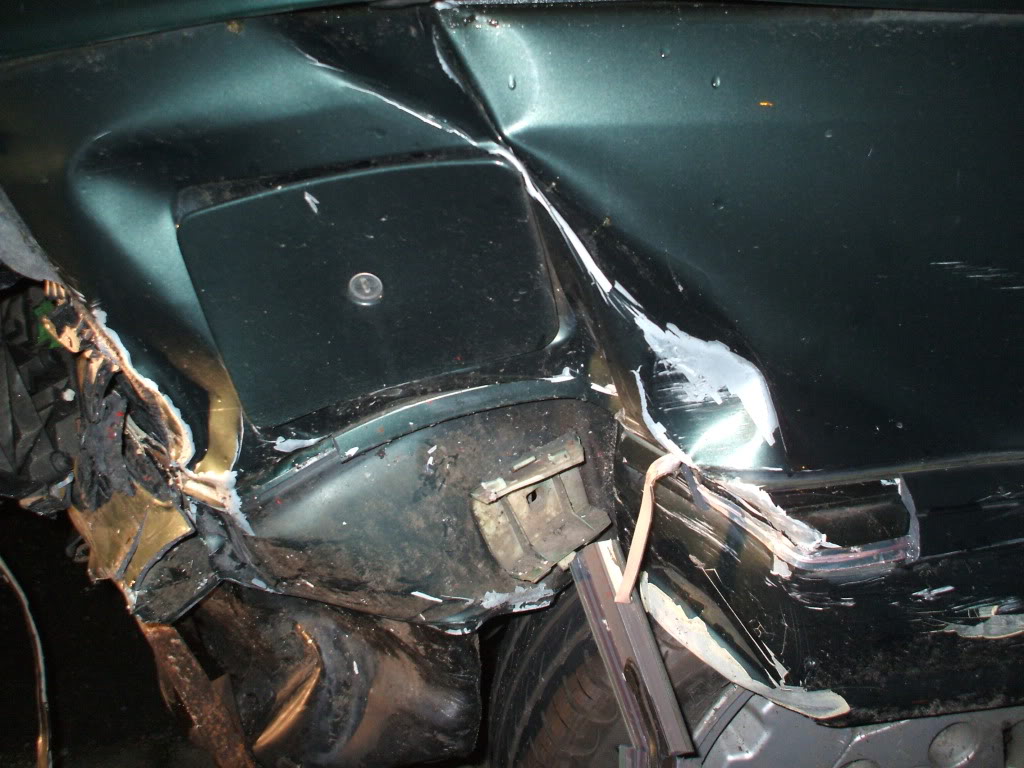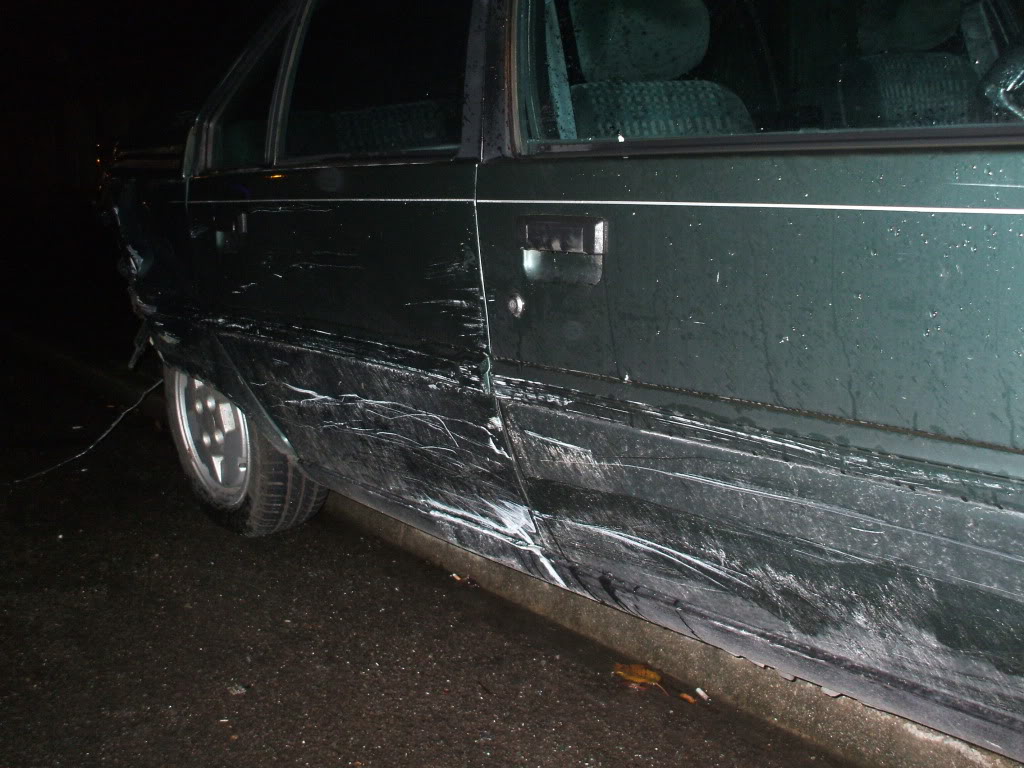 Well can't really say much more but really gutted.