Heres a pic of me in the spring changing over a front brake caliper..........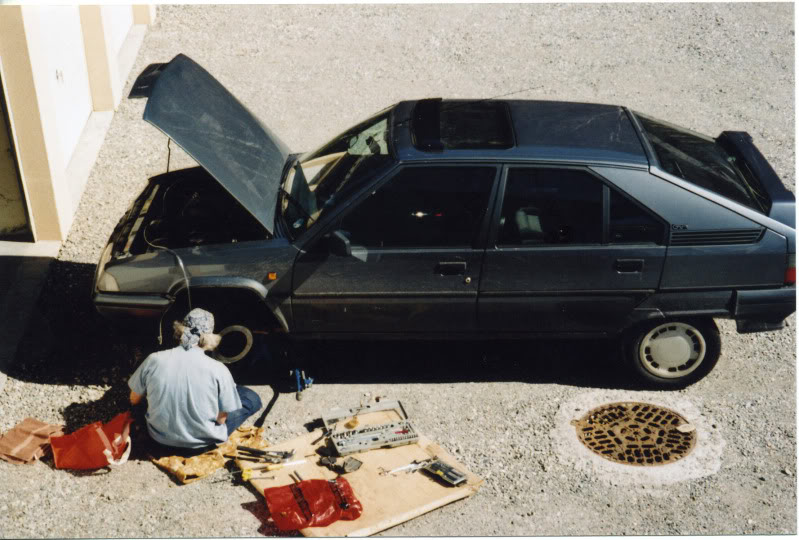 There is a reason for posting this. I had to change that caliper, it was a reconditioned one from ebay, as it did not ever adjust the hand brake action so I eventually lost the handbrake on that side and ran out of handbrake lever travel.
I want to dismantle this recon caliper and put in some innards from an old caliper that is otherwise worn out - it clonks badly on reverse - but I have never been able to successfully do this as I do not have a tool to compress the dished washers to enable the caliper to be reassembled.
Has any ever done this ? What did you use. Anyone got the proper tool perhaps. All offers gratefully accepted.