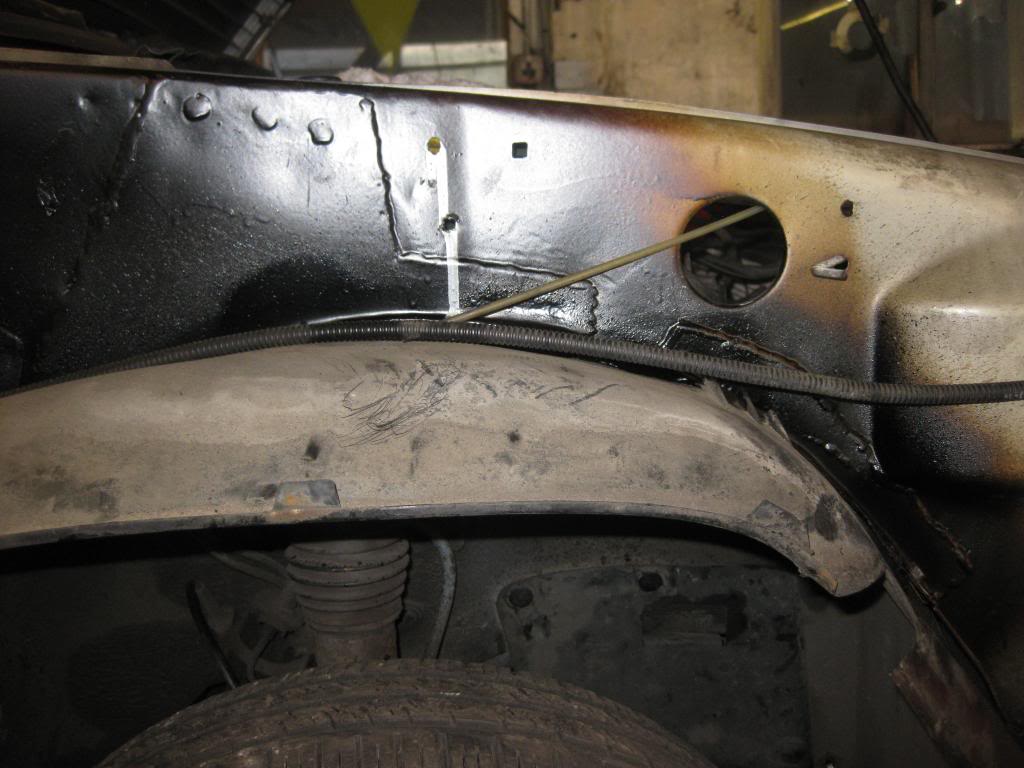 Thanks so much to everyone i've finally managed a picture

. This is the repaired os inner wing.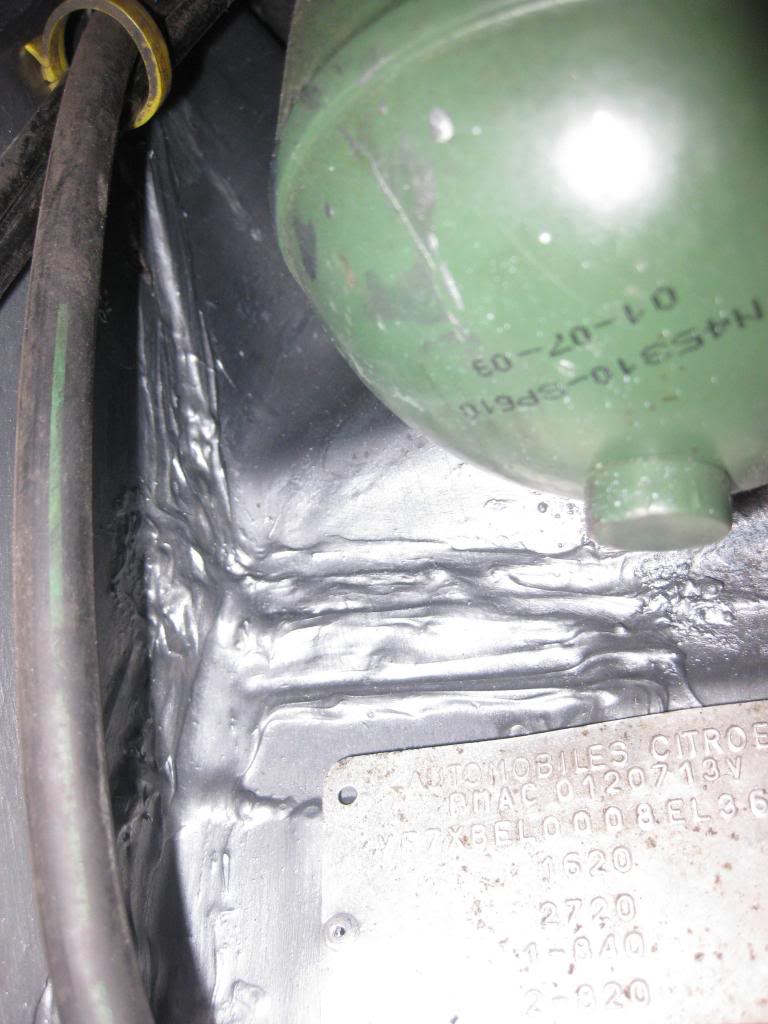 The other side of the repair.
Jobs completed so far are:-
Drivers window regulator replaced
upper speedometer cable replaced
good speedometer with correct mileage and working tripometer made up from two broken ones.
radius arms overhauled (but not refitted yet)
heater motor repaired
cambelt,water pump and all front oil seals replaced