I still don't think of this car as entirely mine because I've known it as Dollywobbler's stripey BX for so long. I've got a blog thread, obviously, but here's the short version. I know the car has had an interesting life having been around France and lived in welsh Wales, it's certainly well travelled. It was a bit weird paying for a car on the basis of my gut instinct, some photographs and an internet reputation, weirder still to entrust collection and delivery to someone I barely knew through a forum, but you only live once and it'll be a great story to tell my nephew when he's old enough to understand words properly.
The night it arrived was cold, wet and very dark (as night tends to be) and everyone was rather tired.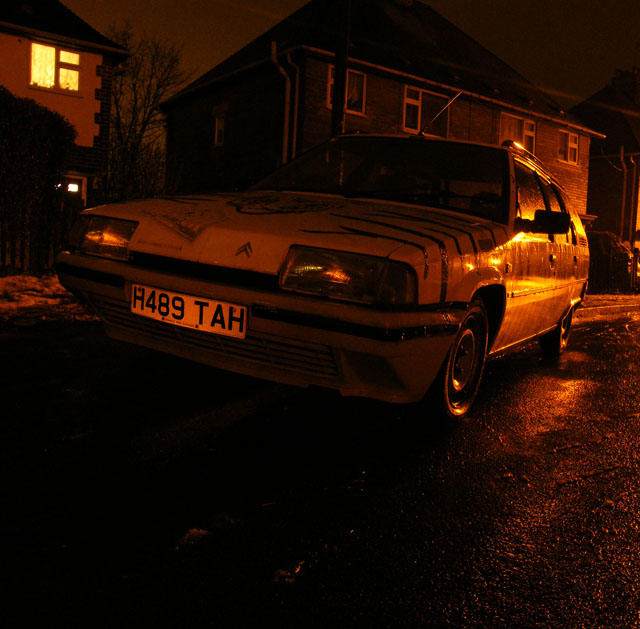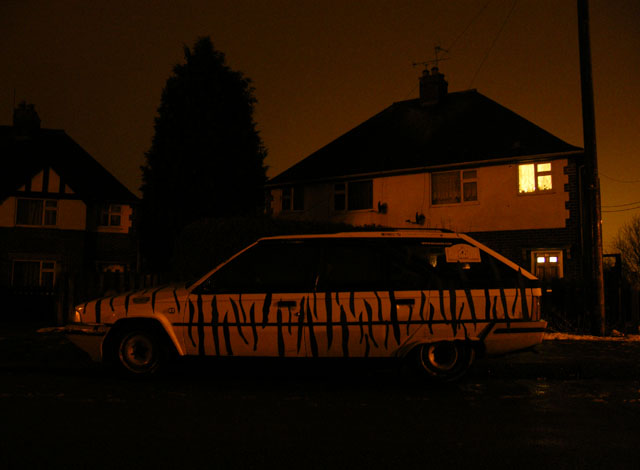 After a few days of hard graft and sticker removal, it's looking much closer to how I'd like it to be.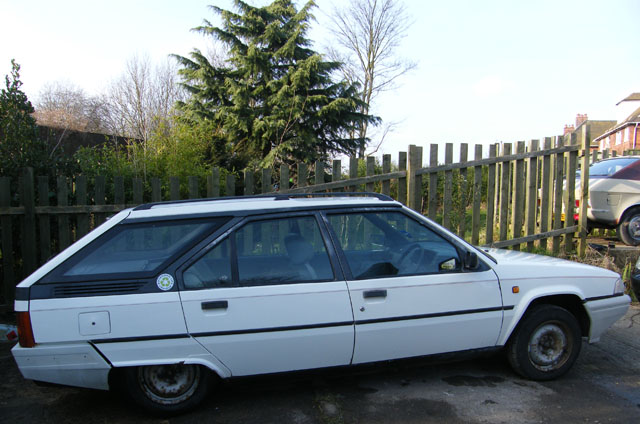 Planning to keep it clean and pretty much as Citroen intended. The BX is a stunning car that I don't believe has much room for improvement aesthetically. Some tweaks will likely happen with minor bits of trim and I'd like to fit some slabby three spoke alloys, probably from a Saab.