Thought I'd have a look at the rear subframe mounts under the plastic fascia today on my estate....
Here's the near side:
Looks pretty solid to me - remnants of cavity wax I sloshed about everywhere I could when I did both rear arm bearings a few years ago..
Here's the offside:
and from underneath: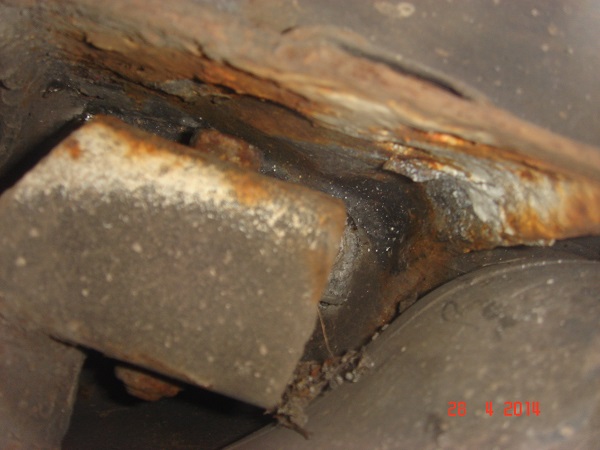 Bit worrying that strip of corrosion that's burst through - although it looks solid enough around the mounting bolts...
I'm not sure of the construction around here - - any thoughts as to the best course of action at the moment?
I can treat and protect what I can access and I could remove the rear arm to get some more space..