The time's come to move on this one I bought from a forum member back in 2011.
It's a 1.9 non turbo diesel auto hatch - here's two images from then - main exterior difference now is a full set of correct TZD wheel trims and a replacement rear hatch with the correct 19 TZD name plate (but not fitted!)
MOT until May 2015
£350 ono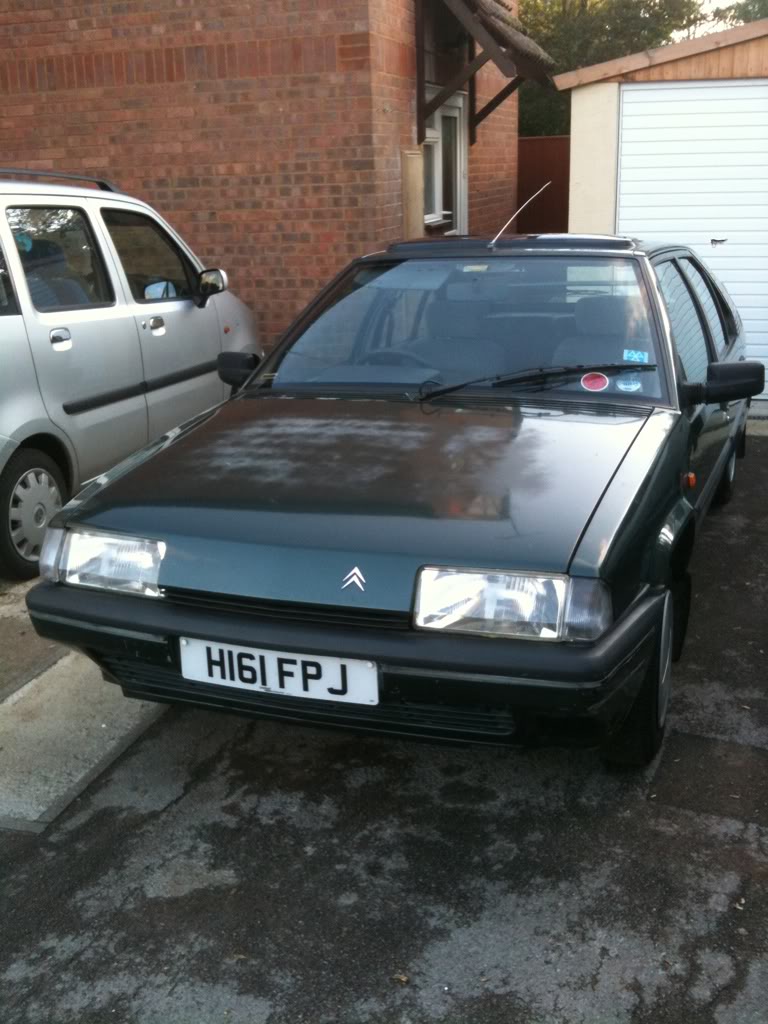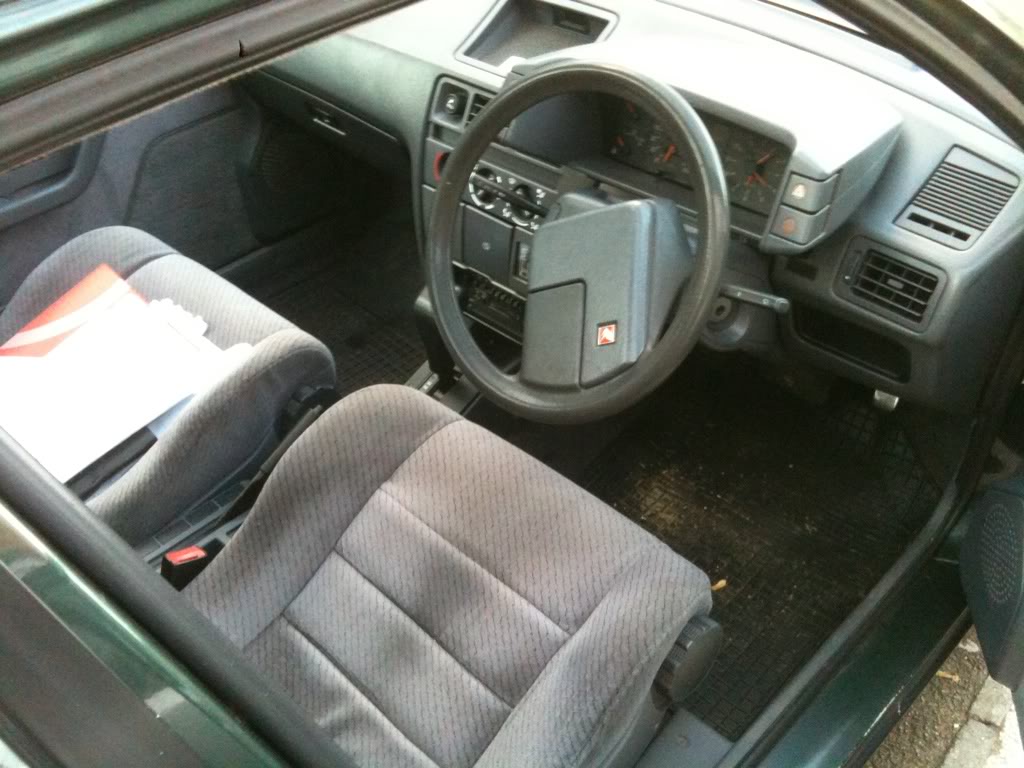 This is a naturally aspirated 1905cc diesel with the ZF 14HP4 autobox so it's not very fast! It does have the Bosch VE diesel pump though and being TZD spec has nice supportive harder wearing velour seats, etc..
Judging by the condition when I got it this car looks like it probably had a gentle early life, possibly garaged as there's little of the 'hidden' rust that can affect BX bodyshells. Both front door hinges are pretty much perfect and haven't ever been welded.
Recently this car's had a fair bit of work done to it, mostly by me and some by our local Citroen Specialist, Tony & Andy Weston in Cambridge, near Dursley, Gloucestershire.
In the last couple of months:
Removed diesel pump to replace driveshaft seal and some others.
All injector leakoff pipes replaced
replaced original fuel filter and housing with new, leak free type and all filter to pump hoses
Fitted new cambelt, camshaft seal and crank seal.
Fitted genuine bottom coolant hose and thermostat bypass hose
Fitted new genuine front brake discs and pads
Fuel tank lowered to replace perished and leaking breather pipe
Replaced rear suspension spheres
In the last 6 months:
brake doseur low pressure return pipe repaired (MOT)
Steering Coupling (Hardy Disc) replaced (MOT)
Nearside steering rack boot replaced (MOT)
Nearside track rod replaced (MOT)
Fitted new diesel feed and return flexible pipes (MOT)
Drained and flushed hydrualic system with hydraflush, cleaned filters and replaced with new LHM
Cooling system flushed and replaced with long life coolant
Oil and filter changed.
High Pressure pump side camshaft seal replaced
Heater fan motor control module replaced.
In the last 2 years:
Fitted 2 x front suspension droplinks
Fitted new waterpump
Fitted new accumulator sphere
Replaced all old automatic transmission fluid with Dextron II
All glowplugs replaced with new Beru ones.
Remaining 'issues' I haven't got around to resolving and have just lived with are:
Auto has a tendency to flare (slip into neutral) if pushed hard in it's lowest gear when pulling away. It doesn't do it in other gears and kickdown seems to work fine. It'd perfectly driveable though and not being a fast car I've just got used to it! I had planned to do a manual conversion but I have 2 other BX's and not enough time so someone else can do this if they like...
At some point in it's previous life some airhorns had been fitted with relays and the ignition switch replaced (2 keys now). In the process some wiring had been altered and / or bodged and this could do with looking at and some of it replacing with new cable. The starter solenoid sometimes sticks on starting once the cars hot – a few starting attempts always fixes it though. The oil level gauge in the dash doesn't work and the radio is wired to switch off with the ignition... None of this is very terminal and easily sorted..
In very cold weather the power steering can be a little notchy before the LHM has warmed up.. This is either a weak HP pump (s/h one supplied with car) or dirty filters in the flow valve – quite a common issue and shouldn't be difficult to resolve. Hasn't got bad enough to be an MOT failure... Disappears when running with hydraflush!
Paint has lost some of it's laquer the worst places being the bonnet and roof. Most of the panels have a scratch or two too..
Heater control valve a bit sticky – heater control will go cold but only go to ¾ hot... Works fine though and gets hot enough to keep comfy and clear screen – fan blower works well though at all speeds. The valve near the bulkhead would really need replacing and I can supply one if necessary.