Hello
I'm looking for a replacement breather hose for my Series 2 19TRS - but am not sure of the correct part number. I just want to keep an eye out incase one crops up on Ebay or elsewhere...
The hose I'm after runs from the oil filler cap (larger diam. fitting) to the rectangular air filter box. Service Citroen shows a hose 1180.35 for this location on the filler cap (orange hose in picutre below) but I think I have 1180.35 and it is far too short. SC also shows an alternative for the BX16 - 96.050.020 Could this be the one I'm after? I've attached a photo of the hose I want a replacement for - and the shorter 1180.35.
I dont think either of these are available from Citroen. Any advice on the correct part number welcome.
Cheers
Mark
Looking for hose in orange location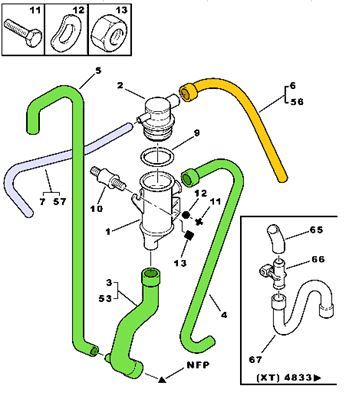 Actual hose off car - and 1180.35?