A fair while ago, I recovered a BX meteor belonging to Mark (mnde) which had a blown head gasket, and had suffered after 2 years of storage. It wasn't worth putting back on the road, and so it was broken for spares.
What it was worth doing though, was picking all the best bits from it to go on Mark's current meteor. Sunday afternoon, and it looks like this: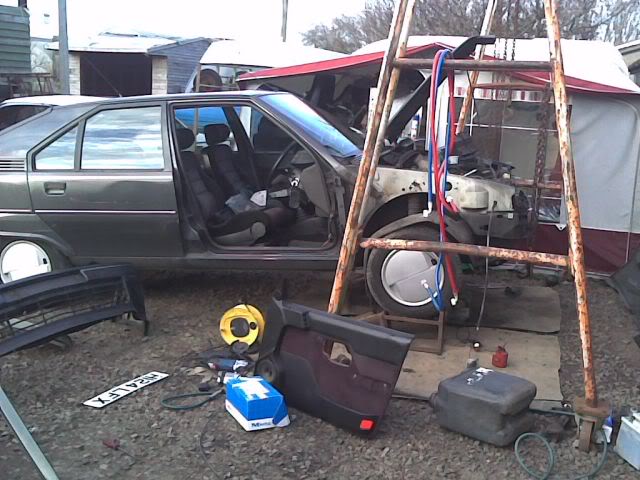 We start changing doors, front wings and bumpers, but then found this:
Which was a bit of a pain, as there was already the standard inner wing corrosion to sort. Hmm.. lets have a look and see if there's any more. Guess what, there was this, under the N/S screenwash tank.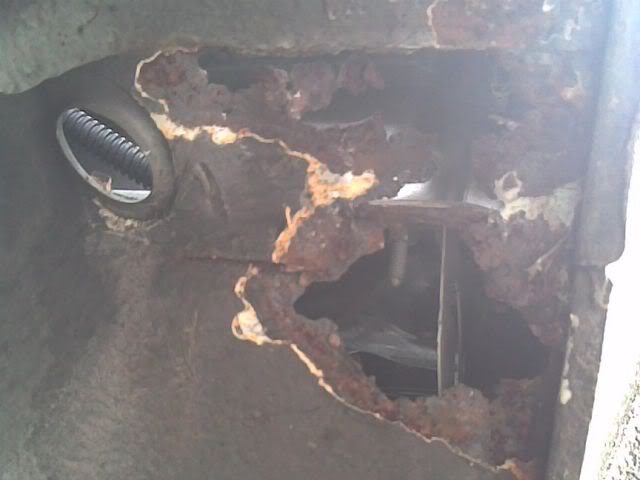 and yes, that goes through to the car interior. Bummer. Hmm.. what about the other screenwash reservoir?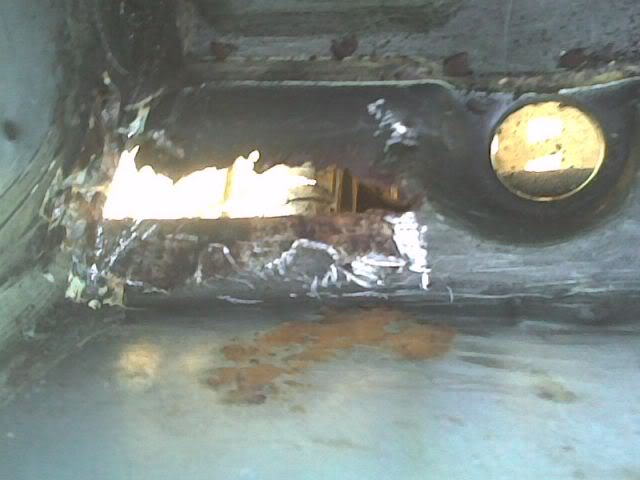 Surprise surprise. Right then, that's 4 areas of corrosion to sort.
Thankfully, I'd kept various other bits of the other meteor, one of which was the roof, so the metal I welded in was genuine BX meteor metal!
Inner wing welded: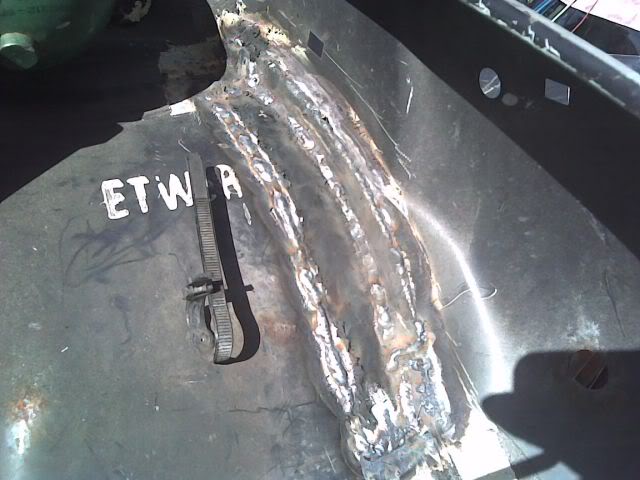 Other inner wing welded and painted with black bitumastic paint: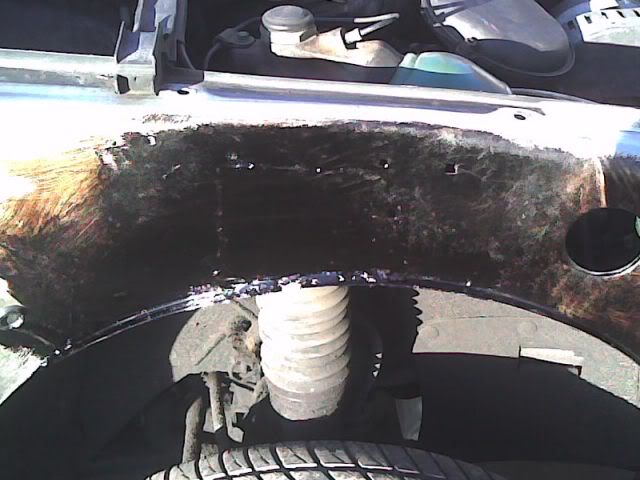 Scuttle welded and painted too: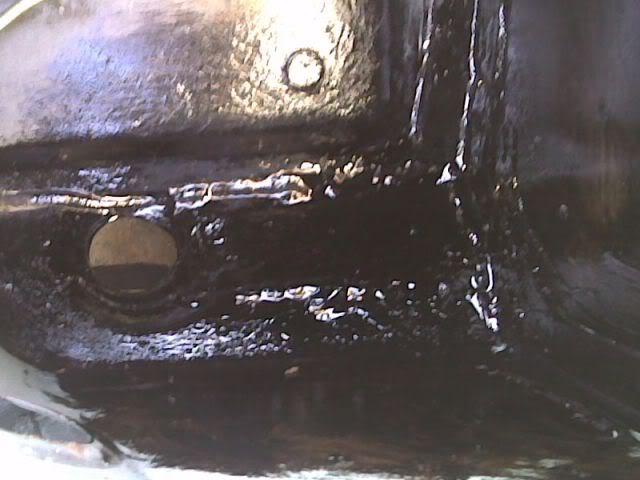 Along with the welding, we changed 3 of the 4 doors, the wings, bumpers and did an oil and filter change. Still some issues with the front suspension to sort, but at least the shell is now fairly solid.
The paint looks messy, but with a Zinc based undercoat and a bitumen based topcoat it should outlast the rest of the car.