Hi
Rather than clog up my blog (a acquired taste!) with pics, I thought I'd start putting pics of my BX up here (as is the tradition).
To start, here are pics I took shortly after I got it a few weeks ago, and before I spent hundreds on it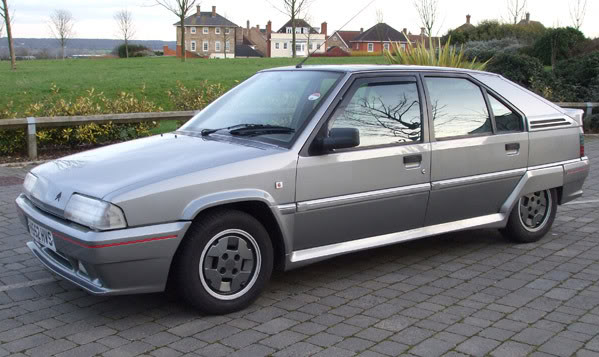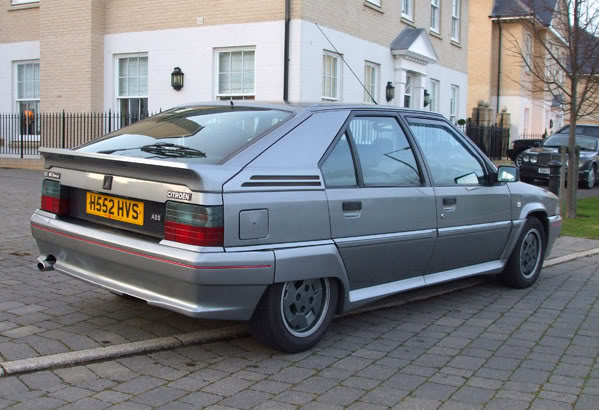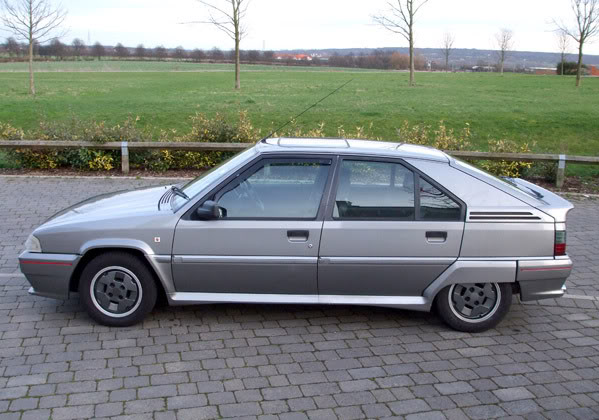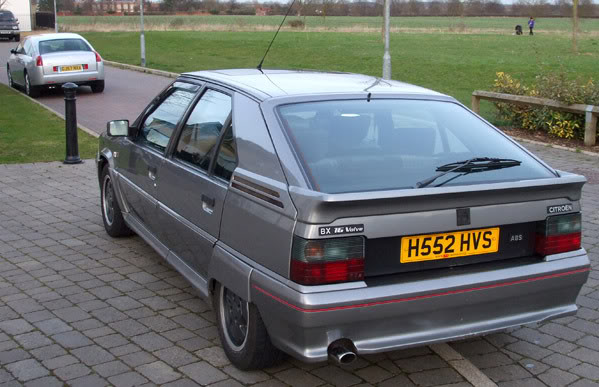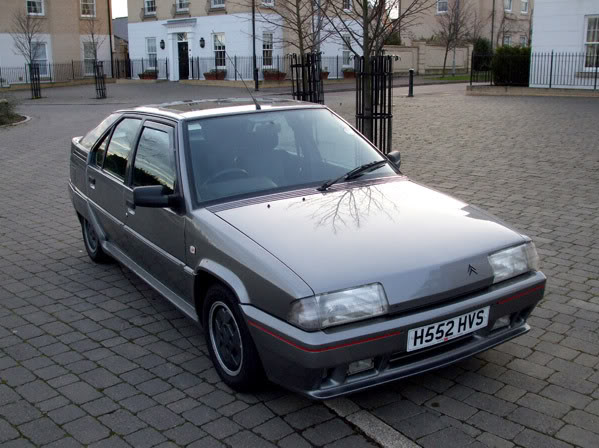 The car now sports a sunroof deflector and a Scorpion/Cituning SS exhaust back box with 76mm tail pipe. It also has new tyres. Most of the expense was on things you can't see, like rear arm bearings, spheres, pipes, radiator, etc. etc.
When the weather improves I'll find a nice spot to do some more shots - and get some interior ones done too.
EDIT: And I've also since put on the C Pillar badges