Hi all, I thought I'd show some updates on Cyril the BX as it happens Back to the start. It all started with a stray ebay bid on a red, Mk1 BX 16 TRS...
I'd been away and on return I'd won the BX!
"There and back again" or "the red BX"
October 23rd 2008, 4am.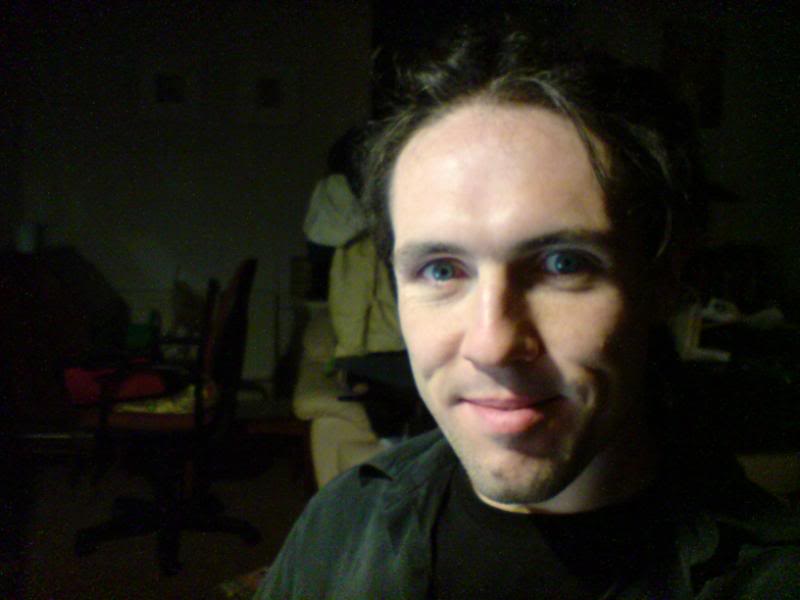 Up early and on a mission!
Rubbish weather: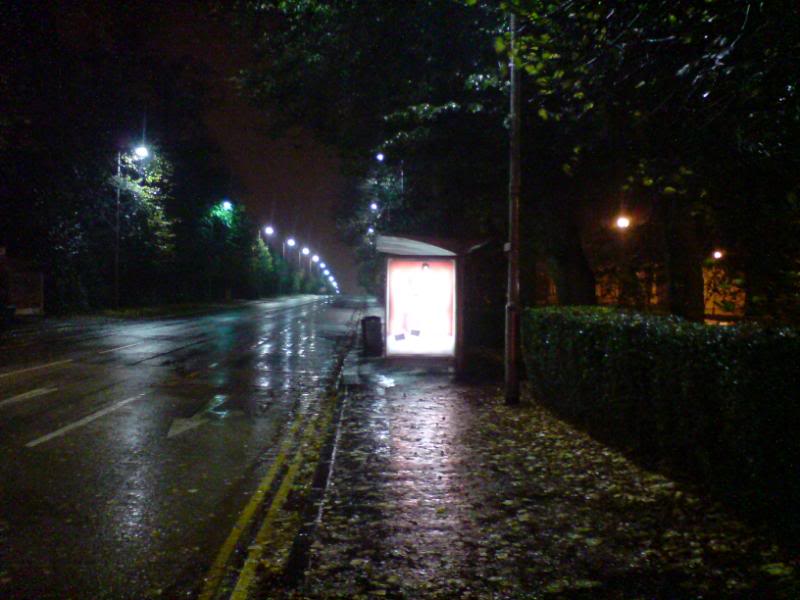 Edinburgh airport: 08:00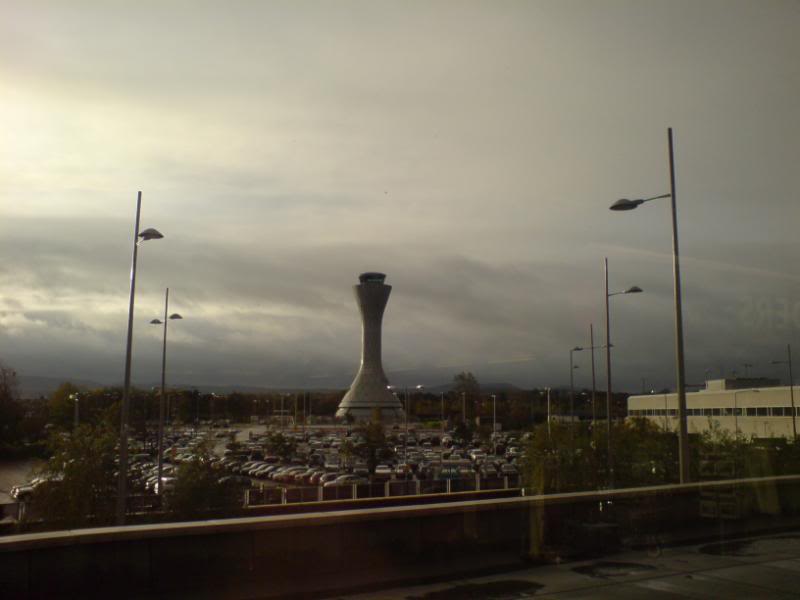 Flight at 10am:
Aaaaaarrrrgh!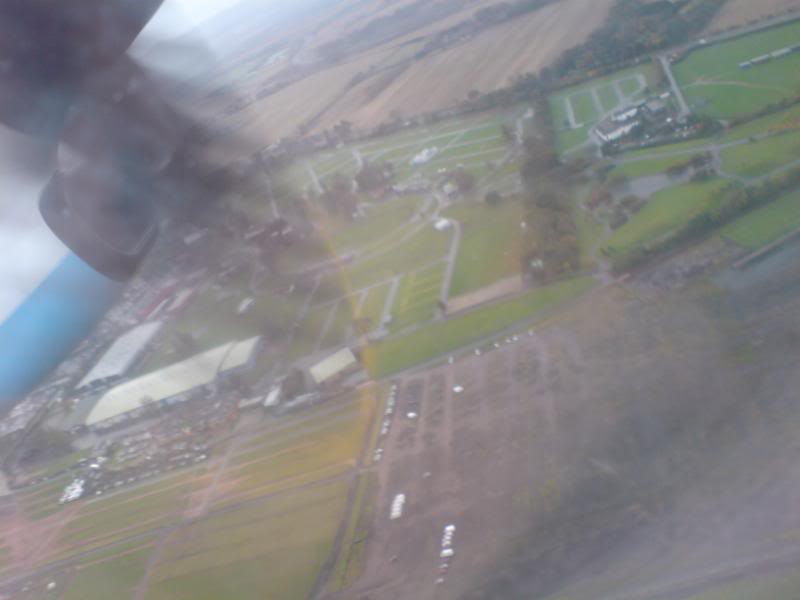 Cornwall>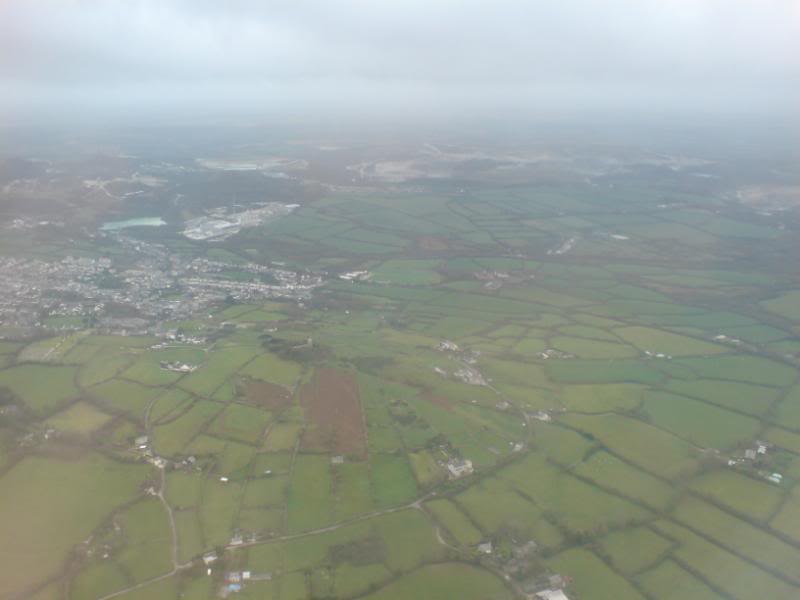 Bus No. 1
Followed by bus No. 2 - a frantic race to reach Truro to get the train:
Got there!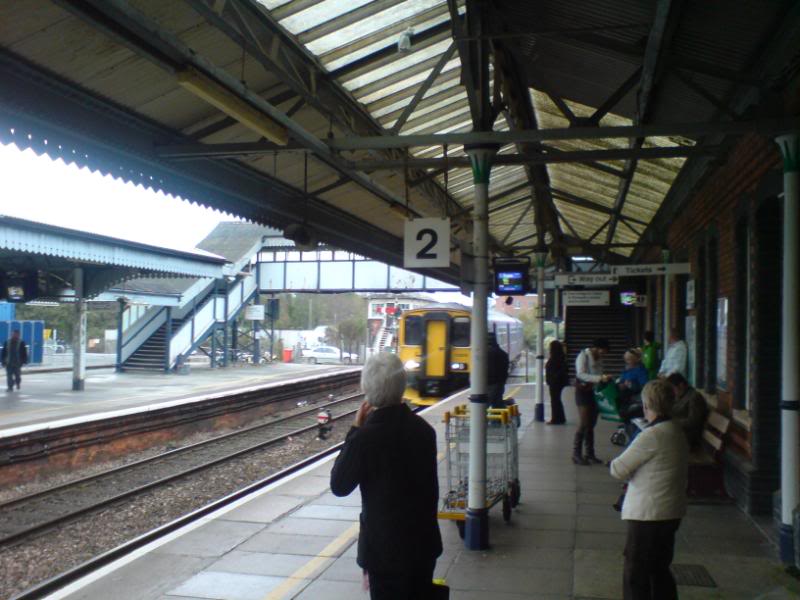 Picked up in...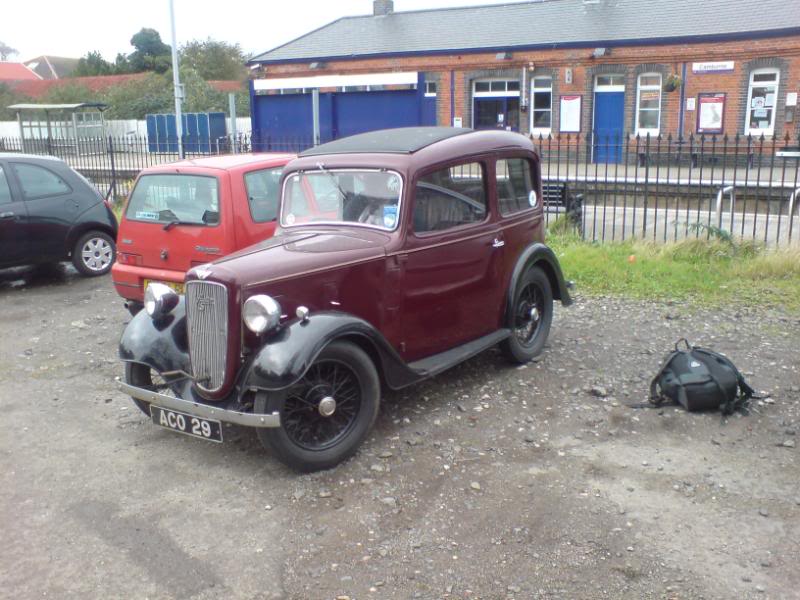 Seller's a car nut: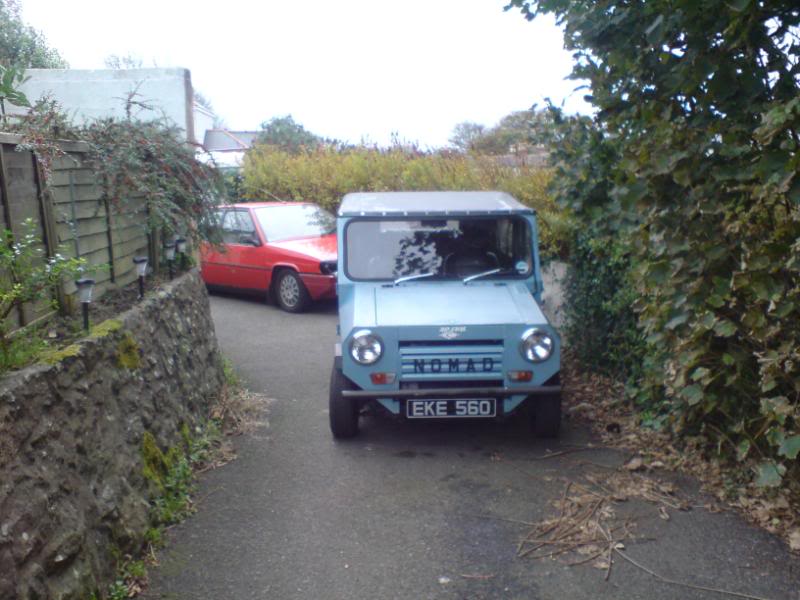 THE BX!!!!!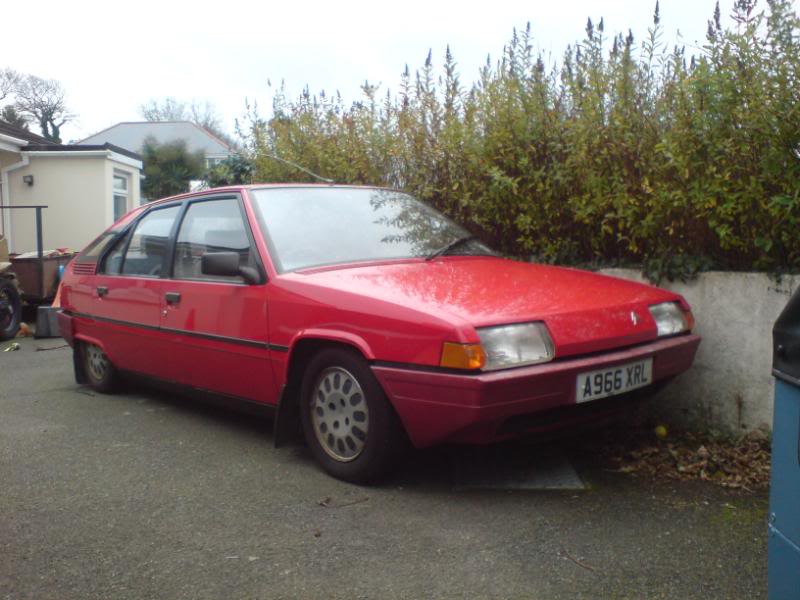 Owned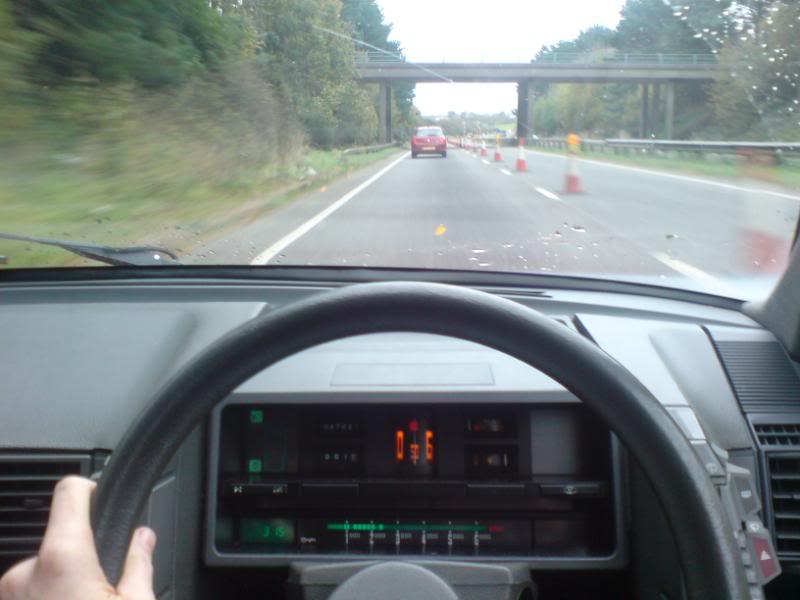 Stopped for eats on A30 in Devon. To me the next photo is poignant as it's a Citroen under a 'Total' oil filling station - but it's really just because there are none of these in Scotland!
Also, here was the first time I'd seen a Starbucks that was a stand alone building! and a service station - jeez they're everywhere..
Night falls east of Exeter,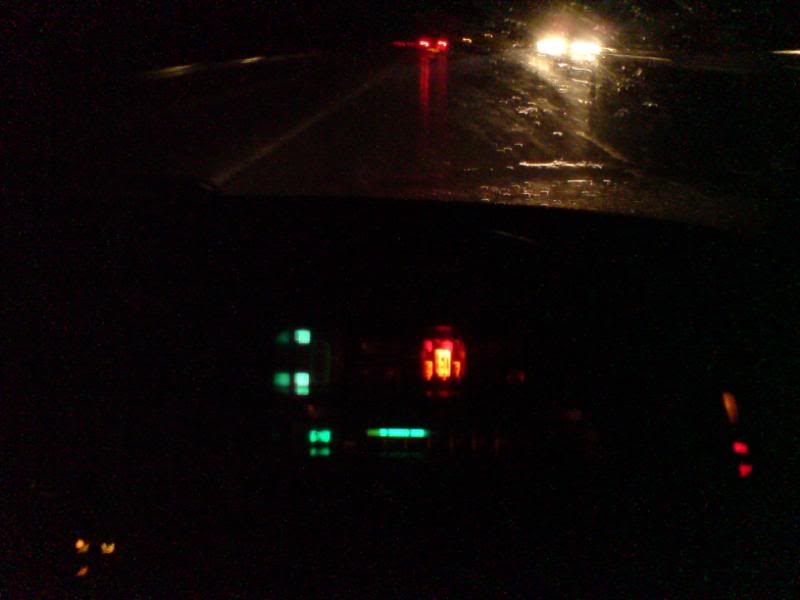 I'm heading to David Rutherford's for some
and a chat - it's during this leg of the journey that I find the dipped-main beam switch is sticky! - the lights go out when you press it! not good in these conditions on a road I am not familiar!! I find that flicking it quicker works better.
David's wall of tech.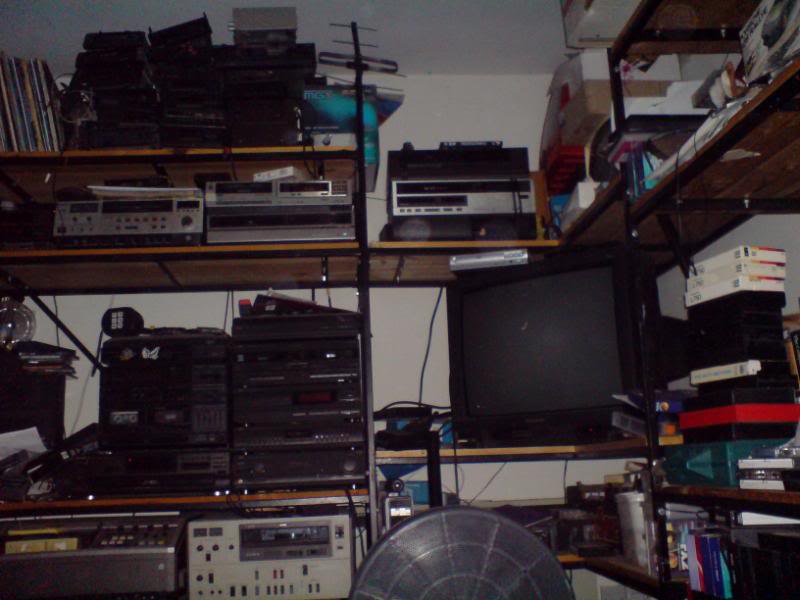 And after lights out the lights came out..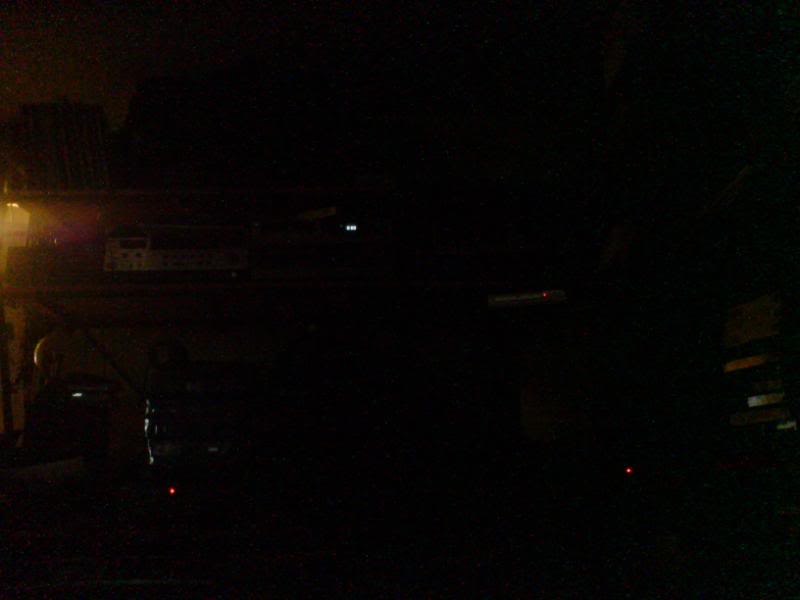 Sleeping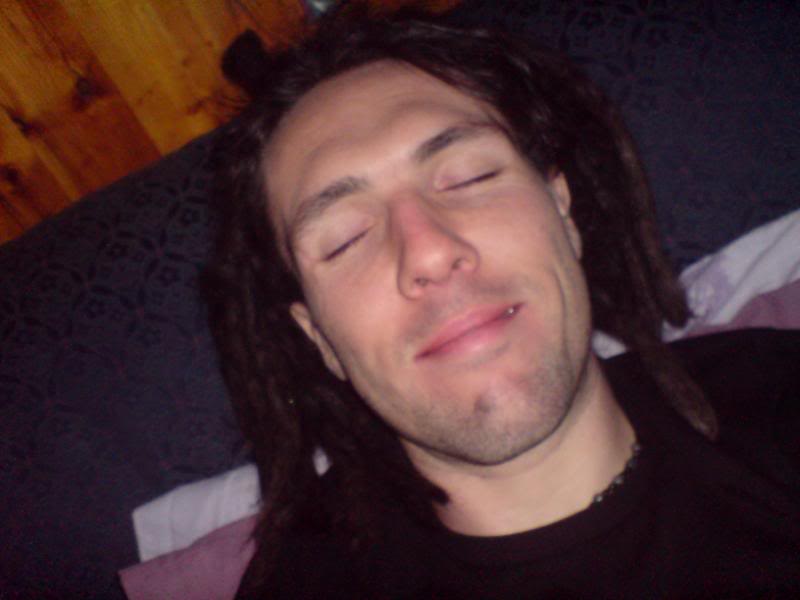 Friday 24th October. 07:30
What was it I bought yesterday? O shite..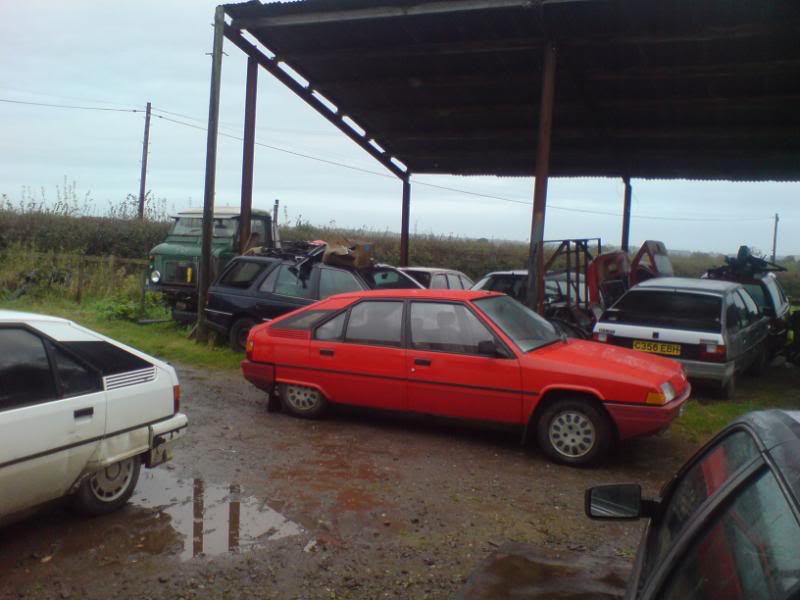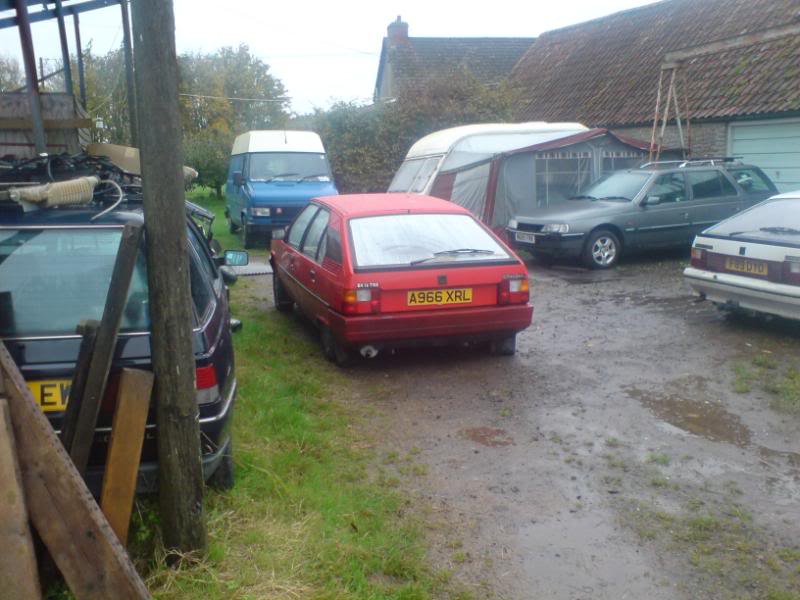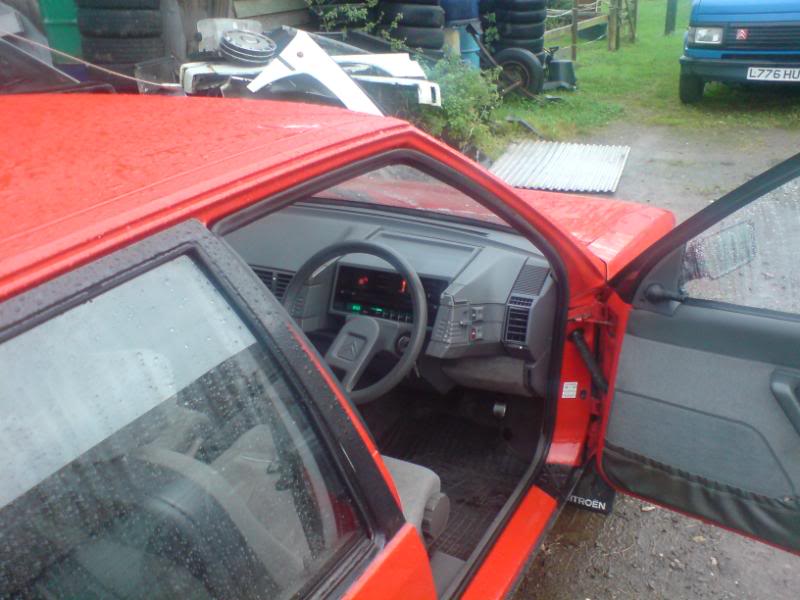 "What makes the arse - end of a BX hit the deck like this over night"?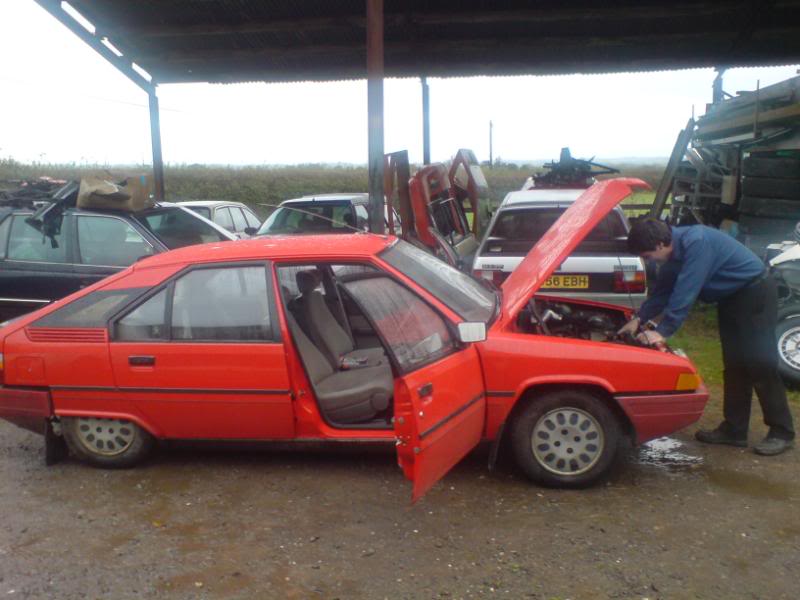 "ah yes, the DOSEUR monseur"
Anyway thanking Mr. R for the digs and several hours later I'm north of Bristol, First stop: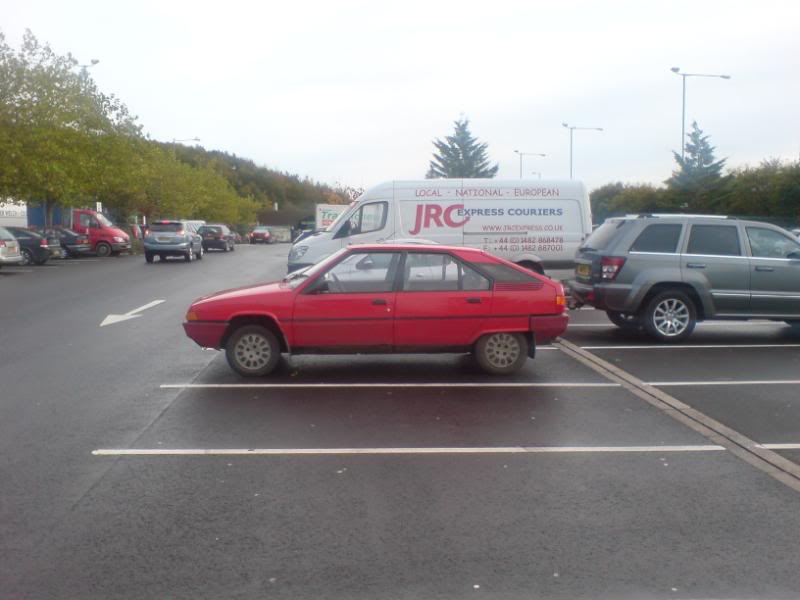 It's very dirty after the wet Dorset roads.
C - pillar windows are all crazed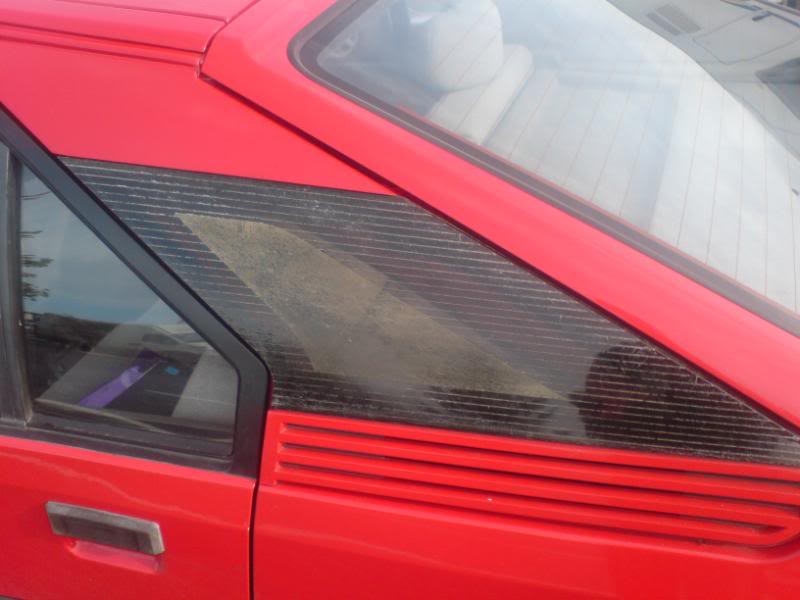 Bumper detached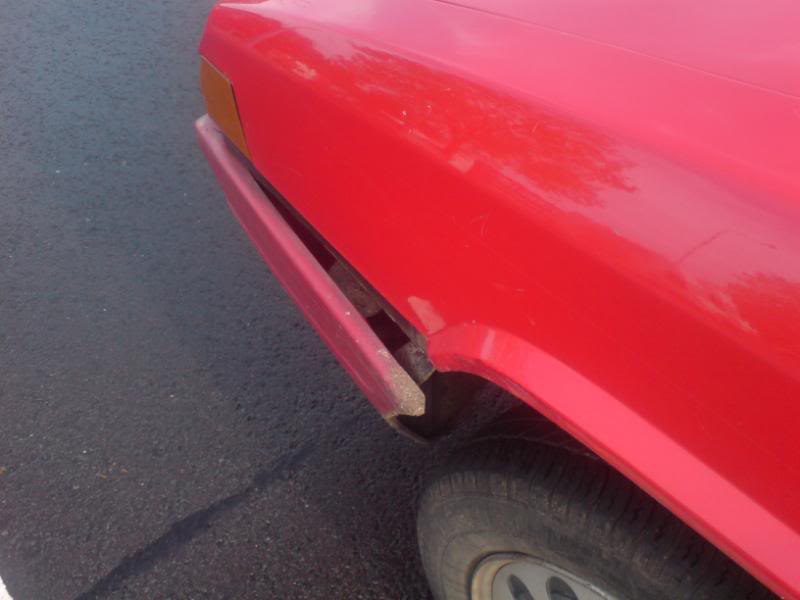 Doesn't look so good today.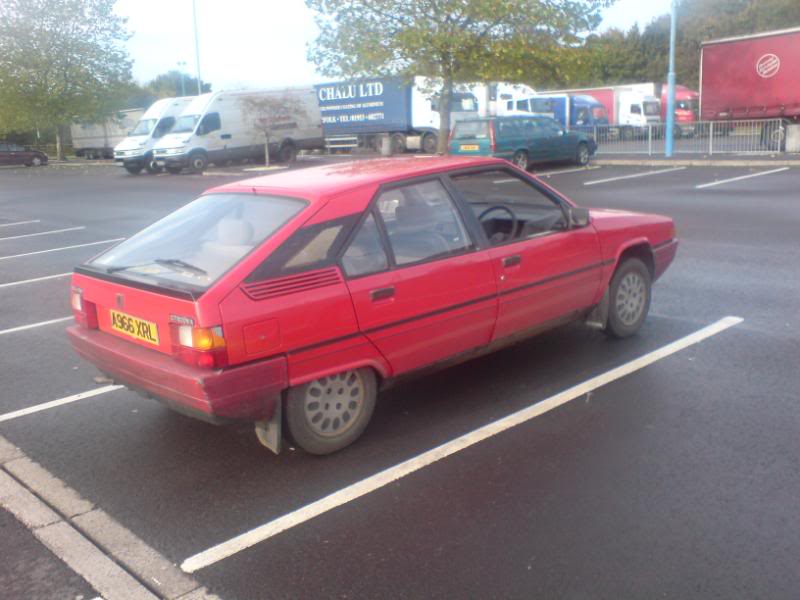 Traffic like this for several hours - but I had my iPod radio transmitter running through the ancient radio and that dashboard keeps me happy for some reason.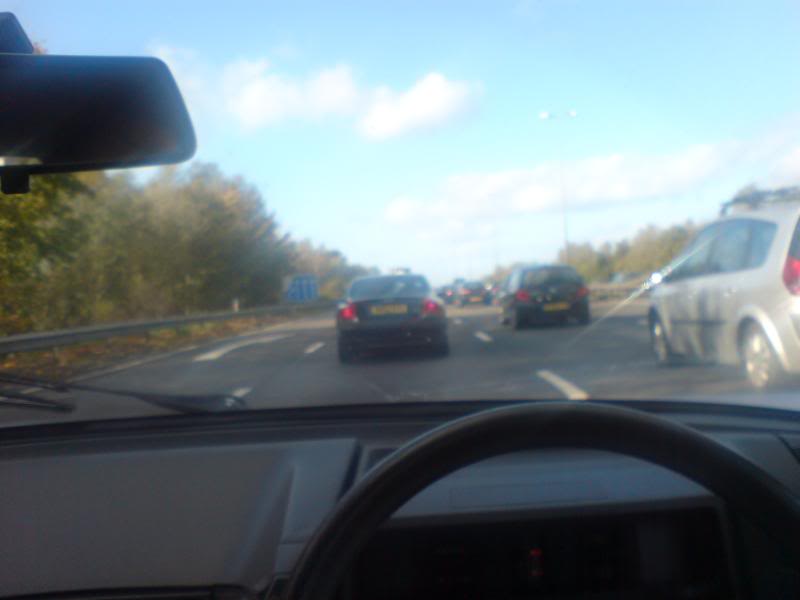 Still! got the fakkin thing back home with no issues
Trip counter: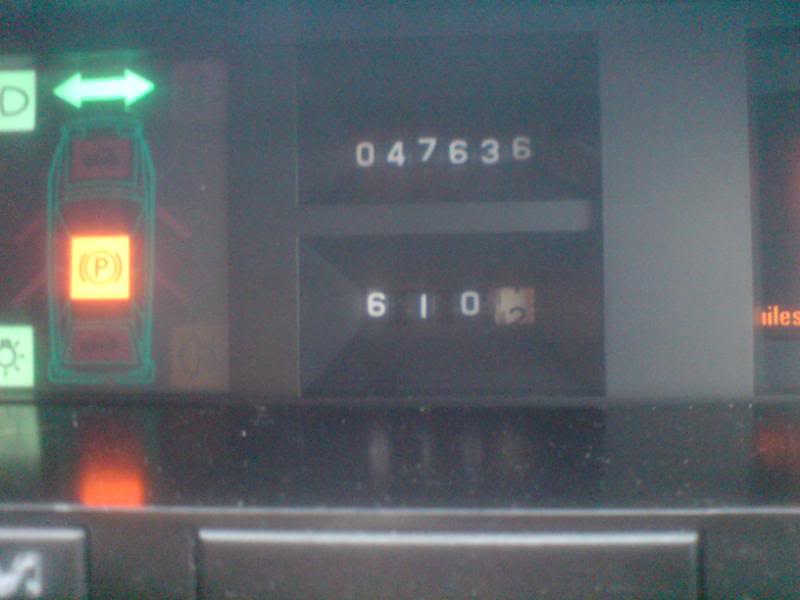 In the carpark of doom: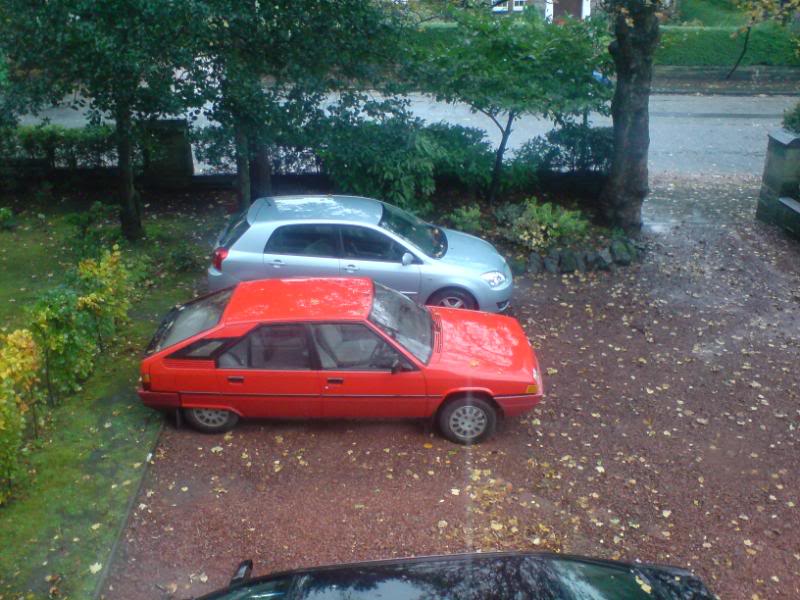 It seems that the rear suspension has a thing for sinking right down over night leaving not a hint of pressure at all next day - it's slammed!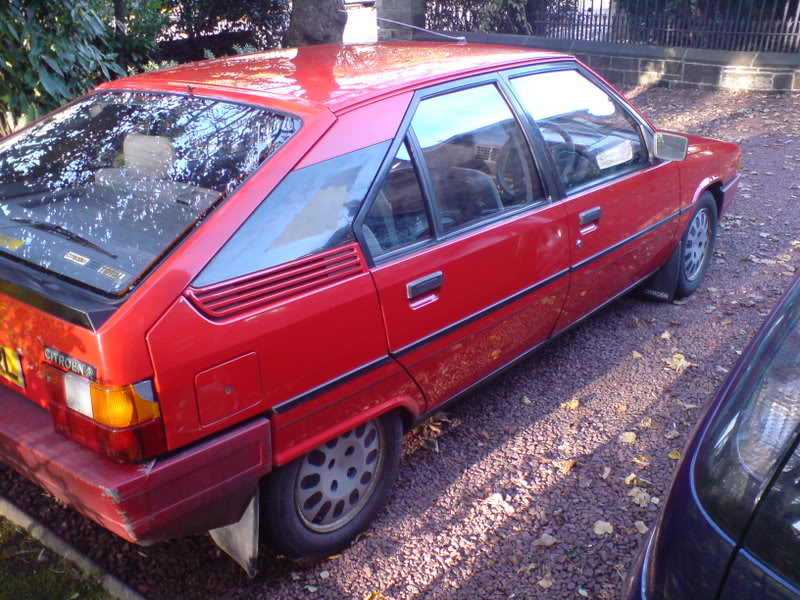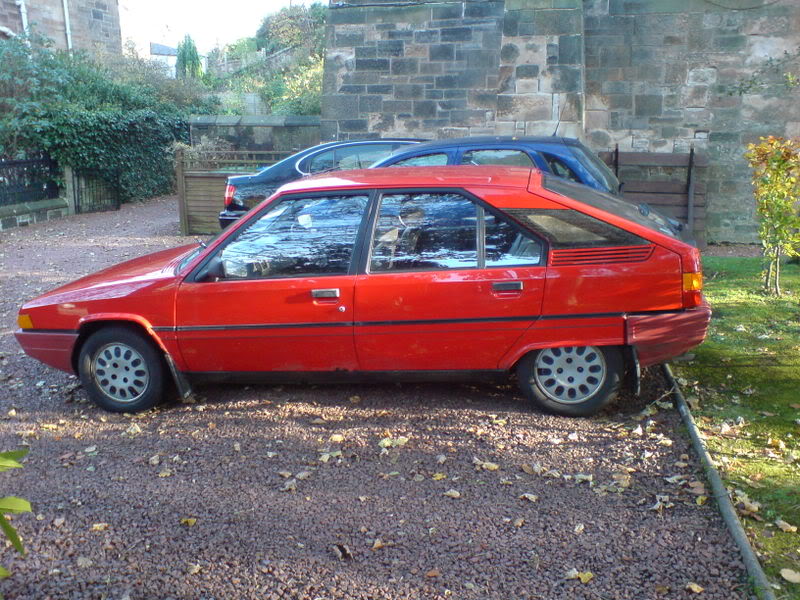 It's taken me until now to notice how faded the plastic bumpers are:
Interior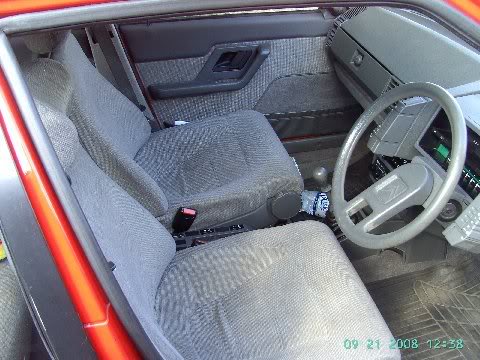 Rear seats and crappy non-inertia reel belts that fall out and get caught in the door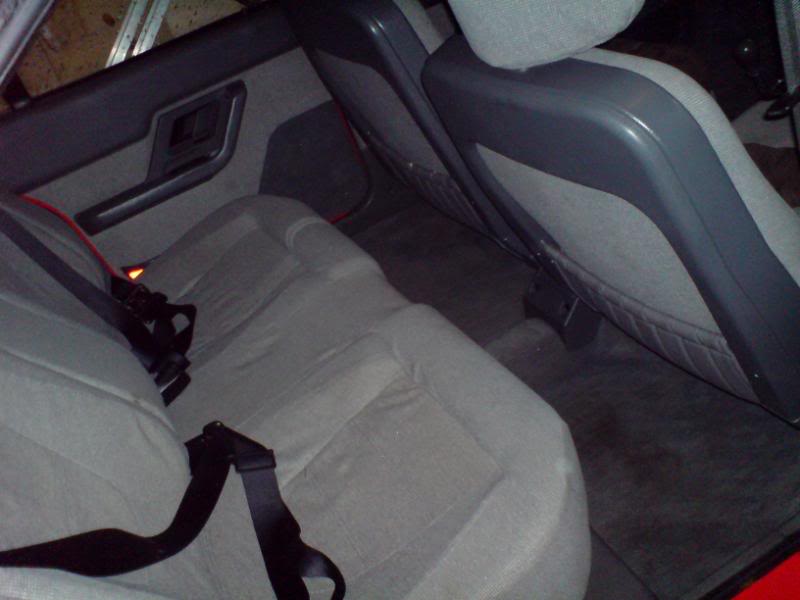 And this is why I wanted a BX - the load space even on the saloon is great: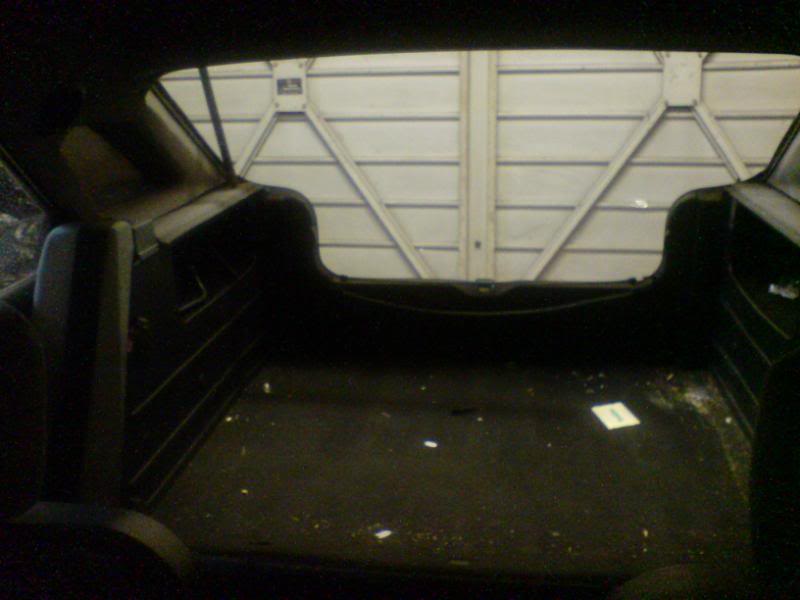 So that was it. Let the fix up commence..